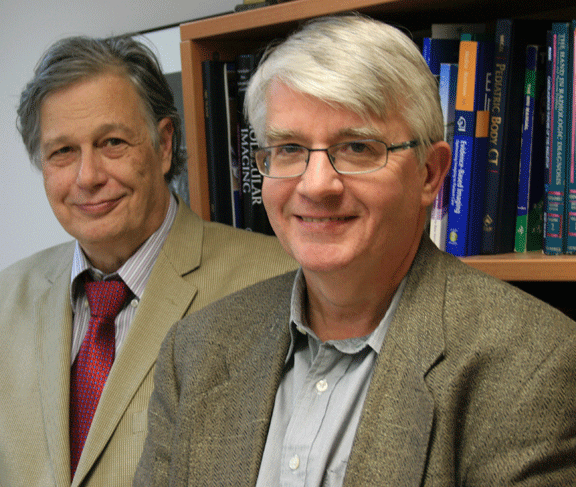 The issue is how bodies manage fluid. In a healthy person, where tissues are functioning normally, standard measurement models predict kidney function fairly well. In a cancer patient, chemotherapy drugs cause more fluid to be retained in tissues, and it takes more time for the kidneys to eliminate it. This is also true of patients suffering from heart, liver or kidney failure where fluid retention confounds standard models and can lead to delayed or mistaken diagnoses.

"These are the patients as well that we want to be able to typify for appropriate therapy," Wesolowski said. "In the case of liver transplant patients, survival after transplantation is contingent upon their also having good kidney function.  An inability to measure that function prevents you from getting a good answer, and the models get worse and worse as the patients get sicker and sicker."

Another issue is accurate treatment, he said. For example, chemotherapy drugs are toxic, designed to kill rapidly dividing cells. This includes cancer, but it also includes healthy cells. To minimize collateral damage, doctors need to know not only how much drug to administer, but also how long the drug will stay in the system before being eliminated through the kidneys.

"It's in these sick patients who have had chemotherapy when you really want to know, 'Was the kidney function altered after chemotherapy?' 'Has liver function changed?'" Wesolowski said. "These are the patients for whom we really need the answers."

The two researchers in the Department of Medical Imaging at Royal University Hospital and the U of S College of Medicine were among the first to be awarded grants through the Sylvia Fedoruk Canadian Centre for Nuclear Innovation in January. The funds are backing their further testing of a new diagnostic method, called Tk-GV (Tikhonov, gamma variate), that remains accurate despite changes in how the body is handling fluid.

While both doctors are sure the method works, they agree that physicians in the field will not adopt it until there is a robust body of research that proves it conclusively.

"You need to build a mountain of evidence, which is what we're trying to work towards – that this other technique works better than the current technique and can answer some of the questions that remain with the current technique," Babyn said.

Their study will apply Tk-GV analysis to a blood test that uses a standard radioactive marker to gauge kidney function. The next step will be to develop tools that allow health-care personnel to apply Tk-GV analysis to samples without a lot of extra training.

The stakes are high. Wesolowski cites statistics that show every year, more than 100,000 people die from the side effects of medical treatment in the U.S. alone. About four per cent of the developed world's health-care budget goes to treating patients with kidney failure, and about $76 billion is spent every year to treat the side effects of chemotherapy.

"The cost of side effects of medications and treatments is enormous," Wesolowski said.