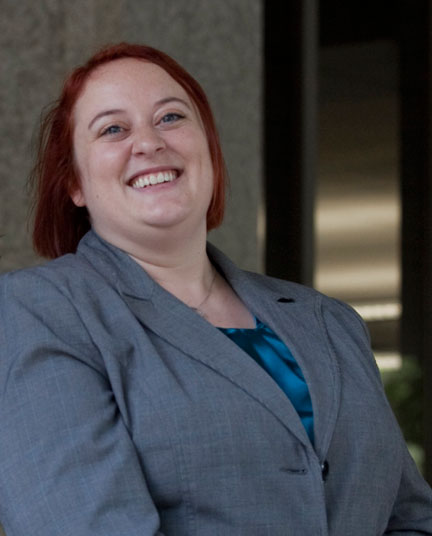 Jorden Cummings, assistant professor of psychology in the College of Arts and Science, studies the effects of trauma on children and their caregivers in the Social Science Research Laboratory's (SSRL) Video Therapy Analysis Lab (ViTAL).
Current research shows that victims of childhood trauma are at increased risk for mental health concerns such as post-traumatic stress disorder, substance abuse and suicide. Their caregivers also often experience substantial distress and issues such as anxiety and depression. This can lead to impaired parenting following the trauma their child experienced.
"How well a parent copes after his or her child experiences trauma directly influences how resilient that child can be," said Cummings. "However, there are no therapies that directly address parent's and children's needs. My research is addressing this gap."
Cummings uses ViTAL's videoconferencing capabilities and multi-angle cameras to analyze how individuals, including children with post-traumatic stress disorder and their caregivers, interact in therapy sessions. She said the lab fills an important gap in Saskatchewan's health-care system, and her long-term goal is to develop integrated therapies that will treat children and parents together.
According the most recent
Canadian Incident Study of Reported Abuse and Neglect
, each year almost two per cent of Canadian children experience sexual abuse, physical abuse, emotional and psychological abuse, or witness domestic violence.
More information can be found on the
U of S Stress and Wellness Lab website
.