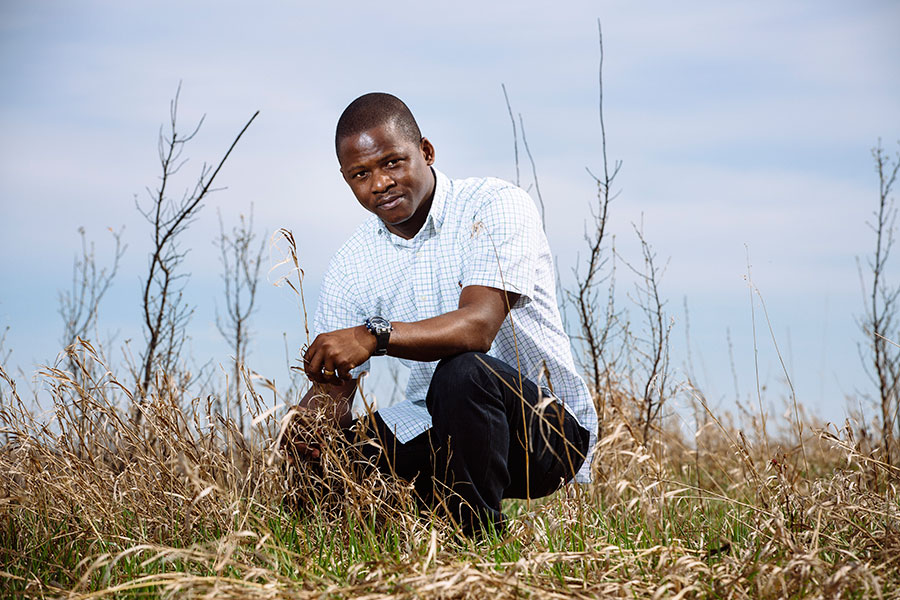 Farmers in his community sprayed pesticides on their crops without proper protection, not realizing the harm that chemicals would do to their lungs.
"My days in the village often made me think about disease prevention, and I would often ask myself, 'What if people lived safer lives and took precautions against illness?'" he said.
Later, at the University of Greenwich in the UK, he studied the effects of these pesticides on human health in four Nigerian communities. He came back to Africa to share his master's project results and improve living conditions through health campaigns.
"Now almost 90 per cent of the people in those communities use gloves and boots when spraying pesticides on the crop," he said.
Currently doing a PhD in community and population health at the University of Saskatchewan, Oluwole is continuing his interest in lung health.
He has been awarded a $150,000 prestigious Vanier Canada Graduate Scholarship through the Canadian Institutes for Health Research to study asthma among Saskatchewan rural children.
Josh Lawson, Oluwole's supervisor and a professor in the College of Medicine, said this study will be one of the first to validate asthma diagnoses and compare types of asthma and severity between urban and rural areas.
"The results will help identify groups of children at increased risk of asthma and will be a useful tool for public health planning in the development of asthma prevention programs," Lawson said.
Recent studies show asthma is less prevalent among Canada's rural children than among those living in cities.
"The reasons for these geographical differences are unknown," said Oluwole.
"While there has been little research on this issue, we do know that rural children are more exposed to high levels of dust, allergens and other environmental irritants," he says, adding these exposures could protect children from developing asthma, but could also worsen symptoms once as child has the disease.
Despite the high quality of Canadian healthcare, rural children sometimes seek less help for symptoms, travel longer distances for healthcare assistance, and have less access to specialist physicians and equipment, he said.
Oluwole will work with the Canadian Centre for Health and Safety in Agriculture at the U of S to investigate how environmental exposure can affect lung health in children in and around Prince Albert and Regina, cities where the centre has research partners.
In the fall, Oluwole will use questionnaires to gather information about children's lung health history and conduct lung function testing and home environmental testing. Physicians will visit some of the children to confirm whether and how they are affected by the disease.
His research could be applied to public education campaigns on how to reduce and avoid children's exposure to particular environmental conditions. The research could also lead to improved patient care, encouraging 'at risk' children to be monitored before asthma gets out of control.
"I have realized that promotion of human health through disease prevention is always more positive and economically advantageous than hospital therapy," said Oluwole.
Article written by Federica Giannelli, a graduate student intern in the U of S research profile and impact unit. This article first ran as part of the 2014 Young Innovators series, an initiative of the U of S Research Profile office in partnership with the 
Saskatoon StarPhoenix.