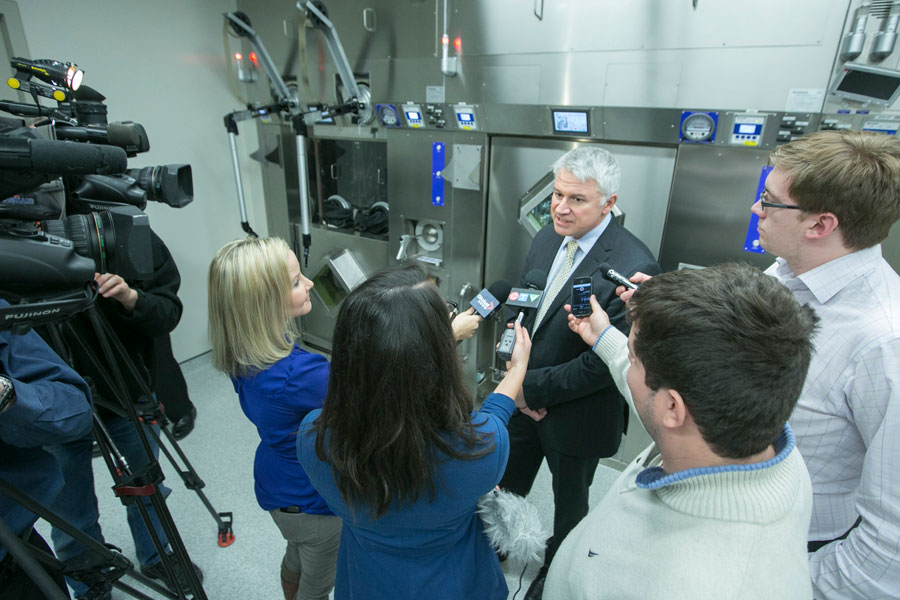 The facility, owned by the U of S and operated by the Fedoruk Centre, will produce radioisotopes for use in nuclear medicine and for research into the diagnosis, treatment and improved understanding of diseases in humans, animals and plants.
A detailed explanation of the cyclotron facility, as well as a recording of the live stream of the day's event, are available on the Fedoruk Centre
website
, and an accompanying
news release
is also available.
With construction now complete, final installation of equipment and commissioning of the SCCS now begins. The first isotopes for research are expected to be produced by April 2015 and testing will continue over the summer to meet the licensing requirements of the Canadian Nuclear Safety Commission. It is anticipated the facility will begin producing isotopes for medical care by November, 2016.