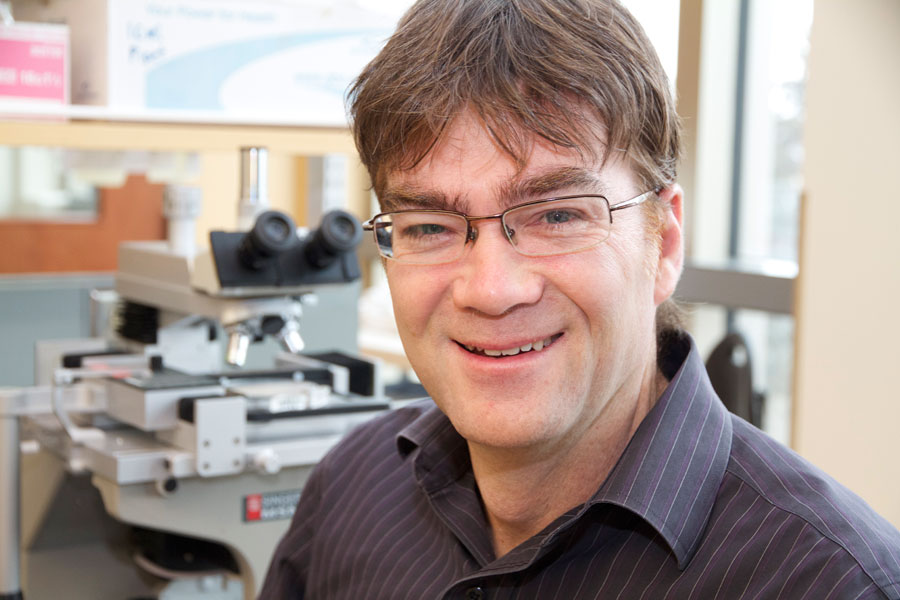 "Dogs and humans get the same cancers," said Troy Harkness, a molecular geneticist and professor in the Department of Anatomy and Cell Biology in a media release from the Canadian Cancer Society. "The cancer we're studying (in dogs), lymphoma, is very similar to human non-Hodgkin's lymphoma. It's spontaneous, it responds to therapy, the same therapies are used, and they both develop resistance in the same manner."
For the last 12 years, Harkness' research has focused primarily on cancer that no longer responds to treatment. Last year, the team began studying the effect of metformin on dogs with drug-resistant lymphoma.  Metformin has been used to treat Type 2 diabetes but studies have found that people on metformin seem to develop cancer less often than people who are not.
"So far we've been able to see that proteins we've observed being elevated in drug-resistant cancers get reduced as we treat them," Harkness said. "It's almost like
Star Trek
, where you lower the defensive shields. Once you lower the cancer cells' defenses, you can hit them again with the original chemotherapy so that it works again."
Harkness has received a $165,000 innovation grant from the Canadian Cancer Society that will allow his team to study dogs from the time they first enter the WCVM with drug-sensitive lymphoma throughout their entire treatment. Dogs also have a shorter life span than people, allowing researchers to follow the cancer progression in a shorter time frame and get results quicker than through human trials.
"In a single dog we can track all the genes and pick out the ones that are being turned on with drug resistance and being turned off later that correlate with reversal of drug resistance," Harkness said in the release. "If we do this with a number of dogs, we can start picking out the commonalities, the genes that are always turned on, or off.
"Whatever we find in dogs we predict will be similar in humans. If we find the right combination, we may be able to predict earlier when multiple drug-resistance is happening, target these individuals and start with a new treatment that may ultimately be more effective."
Harkness said the team should have enough data within two years to have a really good idea of how metformin assists in reversing drug resistance. Then, a similar study could be run with people to apply what the team has learned in dogs.
Team members include Dr. Terra Arnason, a biochemist and clinical endocrinologist with the College of Medicine, Tony Kusalik, a bioinformatics researcher in the College of Arts and Science, Dr. Val MacDonald, a veterinary medical oncologist, and D. Casey Gaunt, a small animal internal medicine specialist, both the WCVM.