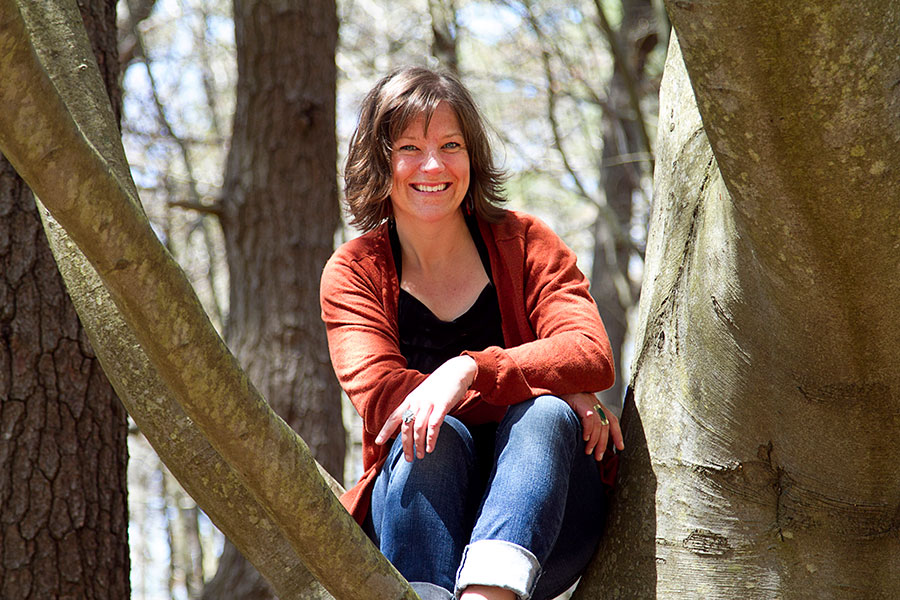 McRuer, who earned her master's in the U.K., has been awarded a $150,000 Vanier Canada Graduate Scholarship from the Social Sciences and Humanities Research Council (SSHRC)—a scholarship aimed at attracting world-class students to Canadian universities.
With recent international panels warning of the dangers of global warming, "there is increasing recognition that we must take action on environmental issues and education plays an important role in this," said McRuer, a PhD student in educational foundations.
Based at the U of S Sustainability Education Research Institute (SERI), the national Sustainability and Education Policy Network (SEPN) has found that only half of Canada's 13 ministries of education in provinces and territories have policies to promote environmental education and sustainability measures—from reduction of energy consumption, to solar panels on school roofs, to low-impact food in school cafeterias.
And only half of Canada's 220 post-secondary institutions have policies to promote sustainability and environmental education.
McRuer hopes to help change that reality. She is looking at a number of K-12 schools to identify gaps between sustainability policies and practices.
Her research involves interviewing teachers, faculty, staff and students to understand their perceptions and determine whether school sustainability practices come about through ministry of education policies (where present) or community group involvement.
She will conduct focus groups, look at physical factors such as green space, and use an interactive research method known as "photovoice."
"Using cameras, people in my study will capture their perspectives on sustainable activities and have the opportunity to both share and reflect," she said.
Her research will contribute to the knowledge base of SEPN, a partnership of universities and national and international organizations to advance environmental sustainability in education through research and knowledge mobilization.
"Because education is decentralized in Canada, there is not a lot of sharing across provinces or institutions, so SEPN's research is a national resource for schools and universities," said McRuer's supervisor Marcia McKenzie who directs the Saskatchewan Environmental Research Institute at U of S.
With $2 million from SSHRC and $1 million from other partners and organizations, the network has reviewed Canada's nearly 400 school divisions and 220 post-secondary institutions to determine existing sustainability policies.
This month, a national survey will be launched to canvas teachers, professors, students, and policy makers on their experiences with policies and practices, focusing on six K-12 and six Canadian post-secondary institutions.
"The outcomes will help improve how environmental sustainability is furthered through education," said McKenzie.
In 2009, the Saskatchewan government developed a mandate to include environmental issues in provincial K-12 curricula. Saskatoon is a provincial leader in this area, with several integrated school programs at the K-12 level—from outdoor education to eco-justice urban treks—in which students learn about geography, history and environment.
McRuer has worked in communities in Bhutan, Colombia and Nova Scotia to help youth become more engaged in finding solutions to environmental and social justice issues.
"Working with individuals and communities, discussing innovative solutions toward sustainability, and mobilizing for change are what I value most," she said.
Article written by Federica Giannelli, a graduate student intern in the U of S research profile and impact unit. This article first ran as part of the 2014 Young Innovators series, an initiative of the U of S Research Profile office in partnership with the 
Saskatoon StarPhoenix.