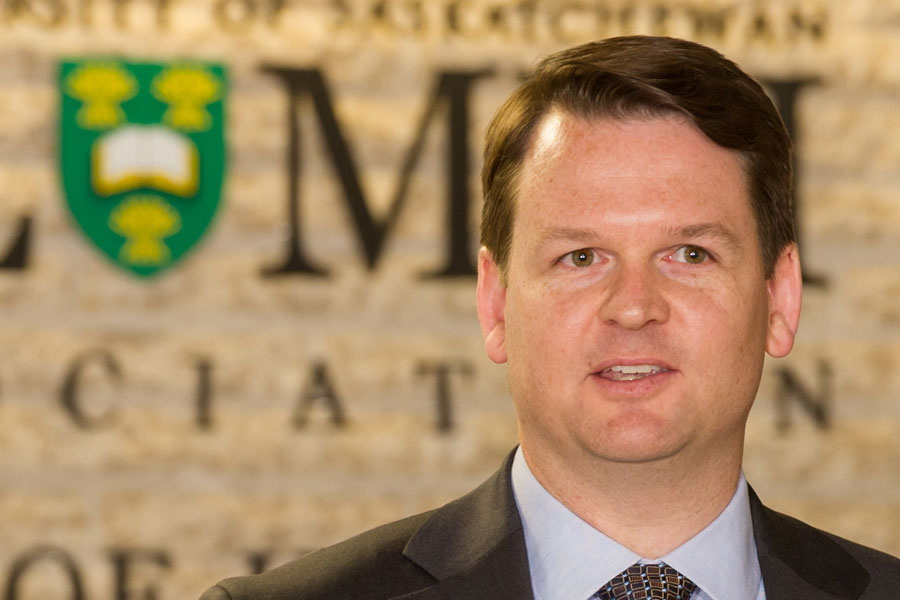 Over the next five years, Lindsay, as Industrial Research Chair in Mine Closure Geochemistry at the U of S, will study byproducts of oil sands mining and processing, like sand, treated fluid fine tailings and petroleum coke. He, along with students, will analyze changes to these materials after they are used to form reclaimed landscapes.
"Certain materials might behave quite differently when stored under deep soil or water cover as compared to storing them on the land surface," said Lindsay, an assistant professor in the Department of Geological Sciences at the U of S College of Arts and Science.
"We want to understand what those differences are and why they occur, and use that information to develop strategies for placement of these materials that minimize their potential environmental impact."
The federal Natural Sciences and Engineering Research Council (NSERC) and Syncrude, one of the world's largest oil sands producers, will each contribute almost $700,000 to the chair.
Syncrude will also provide specialized sampling equipment and access to mine sites for field studies, enabling hands-on research that is not possible in the lab.Â
Six graduate students and six undergraduate students will receive advanced training through the chair. They will be involved in collecting samples from sites around Syncrude's Mildred Lake facility near Fort McMurray, Alberta, and then analyzing them on the U of S campus.