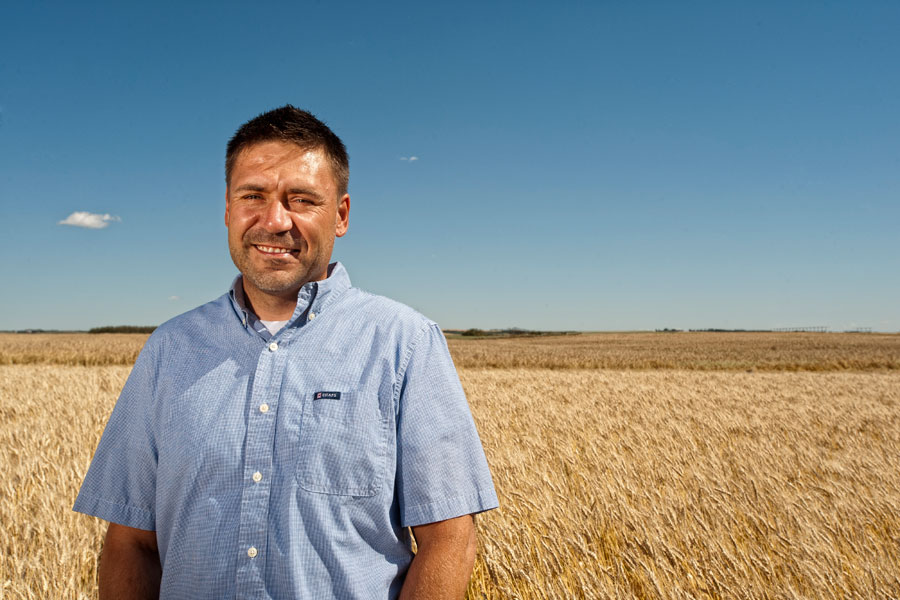 "The release of the chromosomal draft of the wheat genome sequence will accelerate gene discovery in wheat, and pave the way for development of tools to improve breeding of complex traits such as yield, insect and disease resistance, and end-use quality," said Curtis Pozniak, a professor in the College of Agriculture and Bioresources and geneticist with the U of S Crop Development Centre. He is also a principal investigator for the U of S contribution to the paper that will appear in the July 18, 2014 issue of the international journal,
Science
.
Pozniak is also one of the project leaders of Canadian Triticum Advancement through Genomics CTAG, a multi-year, multi-million dollar project managed by Genome Prairie that supports sequencing of the wheat genome.
CTAG represents Canada's contribution to the International Wheat Genome Sequencing Consortium, which is focused on sequencing each of the 21 chromosomes of bread wheat. The project involves more than 1,000 researchers worldwide, with the goal of producing a complete wheat genome sequence. To date, this has been achieved for chromosome 3B, the largest of wheat's 21 chromosomes.
The sequencing work is a key step towards generating the knowledge needed to unlock higher productivity in wheat and meet global demand for this important food source. Canada's annual wheat crop is valued at about $4 billion, with much of that production destined for global markets.
"Farmers in Canada and around the world must significantly increase production to feed more than nine billion people by 2050, and do this in the face of challenges posed by limited land resources and climate change," said Chris Barker, chief scientific officer at Genome Prairie. "Clear knowledge of the wheat genome is essential to allow developers to produce wheat varieties to meet these challenges."