Research Infosource Inc. released its annual ranking of Canada's top research universities and their funding sources. While the national average held steady at 2.2 per cent since last year, the U of S had a substantial increase—27.8 per cent—the largest increase of all Canadian universities.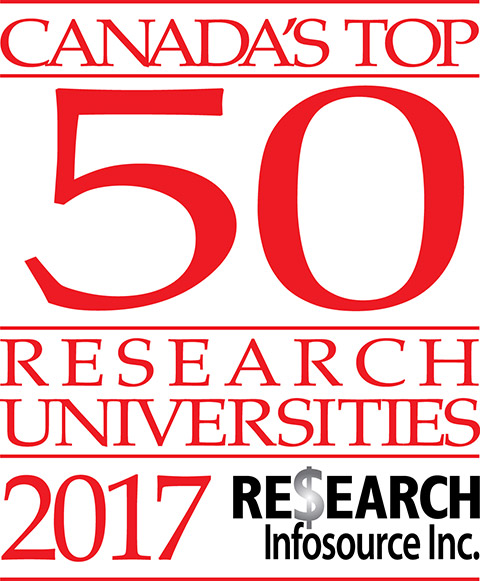 In turn, this propelled the U of S from 13th to 11th place on the list of Canada's top 50 research universities, with research funding during the 2016 fiscal year valued at over $215 million. The U of S also ranked well in terms of graduate research, placing second in the category. 
Research Infosource Inc. is Canada's source of R&D intelligence. Drawing from proprietary databases, Research Infosource publishes Canada's Innovation Leaders, which includes Canada's Top 100 Corporate R&D Spenders, Canada's Top 50 Research Universities, Canada's Top 40 Research Hospitals and Canada's Top 50 Research Colleges. As well, Research Infosource publishes specialized reports and The Innovation Atlas of Canada™—a web-based research and innovation mapping and data information product.