A University of Saskatchewan delegation led by researcher Carol Henry has just returned from meetings in Ethiopia that celebrated the outcomes of a 20-year partnership between U of S and Hawassa University. Mary Buhr, dean of Agriculture and Bioresources, and Maurice Moloney, executive director and CEO of the U of S Global Institute for Food Security, were part of the delegation.
"Farmers face an increasing challenge to feed everyone adequately, safely and sustainably as our world population grows," said Karen Chad, U of S vice-president research.
"International research partnerships such as these put new knowledge and innovation directly into the hands of farmers who will use it to improve food security for their families and communities."
Since 1997, at least 15 U of S researchers have collaborated with Hawassa University to improve food and nutrition security for thousands of people in southern Ethiopia by providing tools and strategies for sustainable, climate-smart, gender-transformative agriculture based on the production of pulses such as haricot beans and chickpeas.
"For three days we came together to celebrate the success of this 20-year partnership," said nutrition professor Susan Whiting, who also attended the celebrative meetings at Hawassa University.
"Past and current students, collaborators and supporters were there, and while the focus was on the scientific outcomes of improving pulse agriculture and nutrition, there was friendship and a shared desire to continue with this work."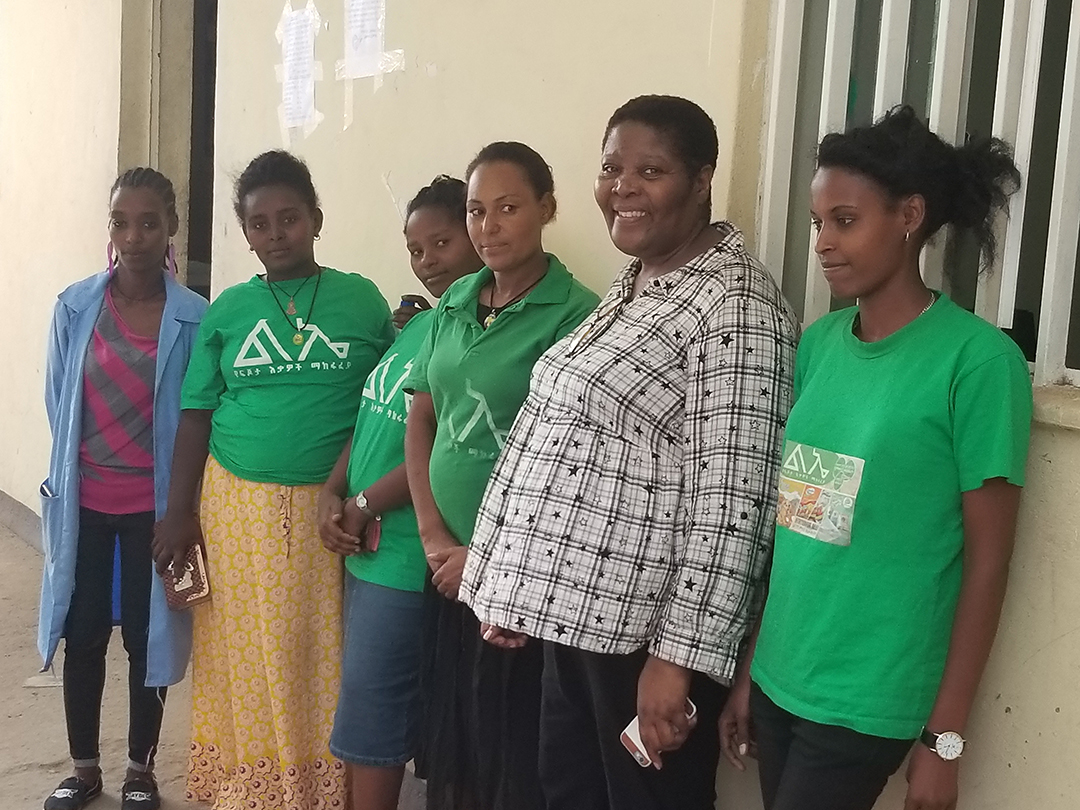 Working with the Ethiopian government and local organizations that focus on nutrition, agriculture and health, the Canadian government has invested a total $8.65 million through the Canadian International Food Security Research Fund (CIFSRF), administered by the International Development Research Centre (IDRC) and Global Affairs Canada.
"Our 20-year journey has demonstrated the value of pulses in empowering the healthy future of Ethiopia," said Henry, assistant dean in Nutrition and Dietetics and the principal U of S investigator for the project.
By developing and introducing new varieties of pulses, researchers have provided smallholder farmers with high-protein crops rich in iron and zinc to combat hunger and malnutrition. The cultivation of these plants, which have good nitrogen-fixing capabilities, has also helped improve the extremely degraded Ethiopian soil.
"Literally thousands of men and women farmers are partners, and thousands of households have learned about and are benefitting from better nutrition, more stable income, and their healthier children will be the next generation of change," said Buhr.
An interdisciplinary approach that combines soil management, processing nutrition, seed delivery systems and marketing has led to:
Benefiting 70,000 Ethiopian households and boosting the local economy with novel soil management strategies and newly developed high-yielding pulses that produce three times more than older varieties. This means diverse sources of income and an increased number of food suppliers, with more women becoming leaders in this sector;
Benefiting 10,000 Ethiopian households and impacting directly 36,000 women and their children through educational campaigns on the benefits of eating pulses and on food preparation to preserve the nutritious properties of these seeds;
Successfully training 200 graduate students at Hawassa University, 40 per cent of whom are female, and having 26 U of S students visit Ethiopia to gain first-hand experience.
Building on these positive outcomes, the U of S and Hawassa University will collaborate with partners in Canada and sub-Saharan Africa to improve food security and sources of income for rural women, youth and their households.