Two University of Saskatchewan (U of S) researchers have been chosen to represent Canada on the International Arctic Science Committee (IASC), a non-governmental organization that encourages co-operation in all aspects of Arctic research. The researchers will attend the POLAR2018 conference June 16 in Davos, Switzerland, with other IASC members. 
IASC was founded in 1990 by the eight Arctic countries — Canada, Denmark, Finland, Iceland, Norway, Russia, Sweden and the United States, and 15 non-Arctic nations have joined the group since then.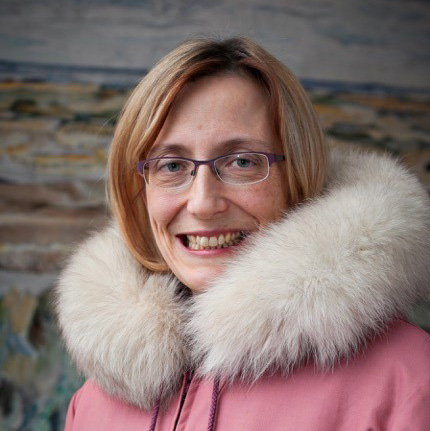 Emily Jenkins, associate professor in the Western College of Veterinary Medicine, has been selected to serve on IASC's terrestrial working group starting in January.
Jenkins has done extensive research in Northern and Western Canada on diseases transmitted between animals and people, including environmentally spread parasites, vector-borne diseases such as West Nile, and food-borne diseases such as toxoplasma, commonly caused by a parasite found in undercooked meat. She studies Indigenous and wildlife health, and the safety and security of traditional foods in Canada's North.
"It seems to me that parasites and wildlife are a bit of a departure for IASC's terrestrial working group, so I will be taking it in an interesting direction," said Jenkins.
"I'm an unusual choice for this working group, and hope to bring more of a 'We need to worry a bit more about what people in the North worry about – their health and the health of their wildlife'," she said.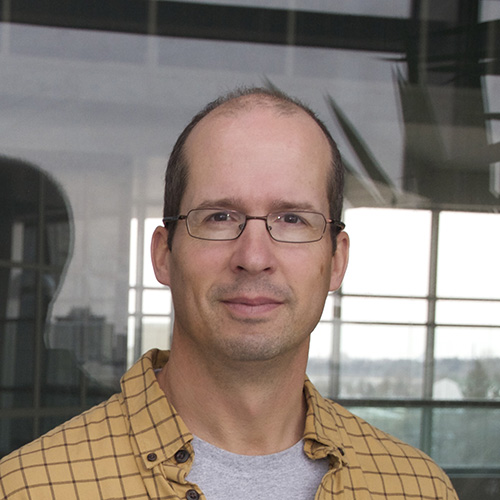 David Natcher, a professor in the agricultural and resource economics department, and a research chair with the Global Institute for Food Security, will join IASC's social and human working group in September.
"I'm thrilled. It's an enormous opportunity," said Natcher. "As a cultural anthropologist, I hope to bring a slightly different perspective to the working group, one that emphasizes the cultural well-being of Arctic Indigenous people and others who now call the Arctic home."
Canada is looked upon as a leader at IASC, Natcher said. The appointment of two U of S members to the committee is in keeping with a tradition of faculty from many areas of the U of S, including soil science, toxicology, public policy, geography, and environment and sustainability contributing to Arctic and northern research.
Jenkins was also among three Canadians invited by the U.S. State Department under its premier International Visitor Leadership Program (IVLP) to represent Canada on a 10-day International Health Surveillance in the Arctic tour in mid-May.
"A big piece is to make One Health a reality in the Arctic and operationalize it," said Jenkins.
The One Health approach recognizes that human, animal and environmental sectors are inextricably linked, and seeks to find health solutions at the interface of these sectors.  
Under the program, One Health experts from other Arctic Council member nations visited Fairbanks and Anchorage in Alaska to exchange information and identify best practices in achieving optimal health outcomes.
The prevalence of zoonotic diseases is a challenge for Alaska. Jenkins said the issue is familiar to Canada — providing access to traditional ways of Indigenous people and other remote area residents who rely heavily on living off the land.
"In the North, wildlife health is human health," she said. "The One Health approach is also knowing who is not at the table, and it means thinking outside of the box."