Soil science and toxicology professor Steven Siciliano believes there has to be a better way.
With little financial incentive—or penalties—motivating most companies to deal with this massive and largely urban environmental problem, Siciliano and his fellow researchers at the University of Saskatchewan are developing improved and more cost-effective solutions to remediate contaminated fuel and fertilizer sites from coast-to-coast.
"Some people think that you can't benefit the environment and benefit the economy at the same time, but that is simply not the case," said Siciliano, who has become a national leader in soil remediation over two decades of research on campus. "We are working on new ways to remediate these sites that are more cost effective and make both environmental and economic sense. We are working on methods of soil remediation that can save billions of dollars for industry."
Simply put, it is cheaper for companies to pay minimal property taxes while keeping the sites boarded up, than it is to pay for costly cleanups. That makes dealing with these contaminated sites one of the most pressing issues facing communities across the country, with environmental, economic, social and health issues at stake.
"In urban centres where we have these sites, the contamination is not readily apparent when it is happening underground, but it is our groundwater that is being contaminated and that is a major environmental issue and health issue for all of us," said Siciliano.
"There are four intertwined issues: The first has to do with economic development, the second has to do with social justice, the third has to do with the health of the environment, and the fourth has to do with the health of humans. We try to make these sites cheaper and easier to clean because it's easy to say it should be done automatically. But realistically, there's too many sites and it's too expensive, so we need to make it an easy situation that improves the economics of these businesses, while also helping the environment."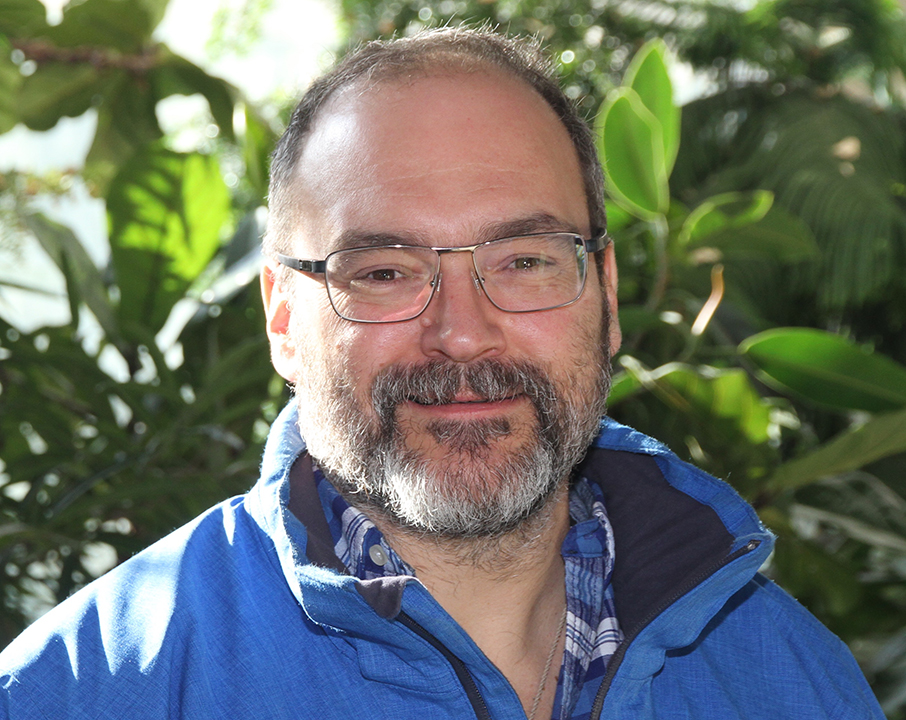 Finding better ways to protect the environment is not only Siciliano's profession, it's his passion. Hearing former U.S. President Ronald Reagan blame acid rain on trees in the 1980s helped crystalize Siciliano's commitment and career path as he began his university studies.
"Reagan famously said that Canadian trees were the problem and that's what was causing the toxicity and that was incorrect," said Siciliano who earned his PhD in toxicology in 1998 at the U of S before becoming a professor in the College of Agriculture and Bioresources.
"My honours thesis as an undergrad was on that topic and it made me realize that most people don't understand what's causing environmental issues. So, then I came to the University of Saskatchewan where there were professors like Jim Germida, who was working on that. And we developed plant-based systems to clean up contaminated soils, kick-starting a whole new industry called phytoremediation."
Over the years, Siciliano and his fellow researchers have refined the process and developed new techniques to break down hydrocarbons from polluted sites, using everything from naturally occurring bacteria and fungi, to converted biowaste from cattle processing plants, to biochar derived from heating biological ingredients such as wood. Siciliano said the array of unique facilities available to U of S researchers has been critical in developing soil science solutions.
"The U of S is certainly acknowledged as a national leader in soil science, and internationally I think we can claim to be one of the centres of excellence of soil science in the world," he said. "We are developing the expertise in what is being called the 'Tron City' with the phytotron, the cyclotron and the synchrotron. Those three are all nationally unique facilities, so we are well-situated to lead the way."
Backed by federal funding from the likes of the National Sciences and Engineering Research Council of Canada (NSERC) and companies like Saskatoon-based Federated Co-operatives Limited (FCL), Siciliano said current U of S research is leading to more effective and more economically-feasible solutions to deal with contaminated soil.
"The technique that we are using now, called In Situ Remediation, is very promising," said Siciliano, the NSERC/FCL Industrial Research Chair in In Situ Remediation and Risk Assessment at the U of S. "I think with the application of the cyclotron and the synchrotron, myself and my collaborators such as Derek Peak here at the University of Saskatchewan and Aram Teymurazyan from the University of Regina, we are going to be able to turn In Situ Remediation into a reliable and effective technology."
Siciliano said the new techniques need to be combined with a new governmental approach to provide financial incentives for companies to remediate the soil, protect the environment and make sites safe for development into homes, businesses and parks.
"The single largest change that we could make to improve the environment in Canadian cities is to improve how we deal with asset retirement obligations to incentivise companies to deal with these environmental issues," he said. "It's not even tax breaks. If accounting standards were updated to help environmental management, the responsible companies would actually gain a competitive advantage by doing the right thing."
In the meantime, Siciliano continues to develop new techniques while also preparing the next generation of soil scientists and environmental leaders.
"As university professors, I think our role is to help people achieve their life dreams, and that should be our primary passion," he said. "If a student wants to get a good job in industry where they can do something to benefit the environment, I can help make that happen. If a student wants to pursue an academic career, we can also help make that happen.
"Our role is to provide Canada with a happy and highly qualified workforce that can address tomorrow's problems. Because the students we train today will be the decision makers of tomorrow, tackling the challenges that Canada will be facing in 2040 and beyond."