Traditional Métis jigging may provide a better workout than aerobics or cardio training in the gym.
The dance style, firmly embedded in Métis heritage and culture, promotes stamina, physical fitness and heart health, according to a kinesiologist at the University of Saskatchewan (USask).
Heather Foulds, assistant professor in USask's College of Kinesiology, will assess the fitness potential of jigging in a $120,000 three-year research project funded by the Saskatchewan Health Research Foundation (SHRF).
The study is the first in Canada to examine the exercise intensity and training effectiveness of the traditional dance.
Foulds will examine the impact of the Red River jig—a popular fast-stepping Métis dance—on heart health, cardiovascular fitness and blood pressure using a series of tests in an exercise laboratory.
Foulds, who is Métis herself, said the benefits of jigging extend far beyond its role as a social activity. As well as promoting a sense of heritage, community and culture for Métis people, it has long been enjoyed as a source of exercise.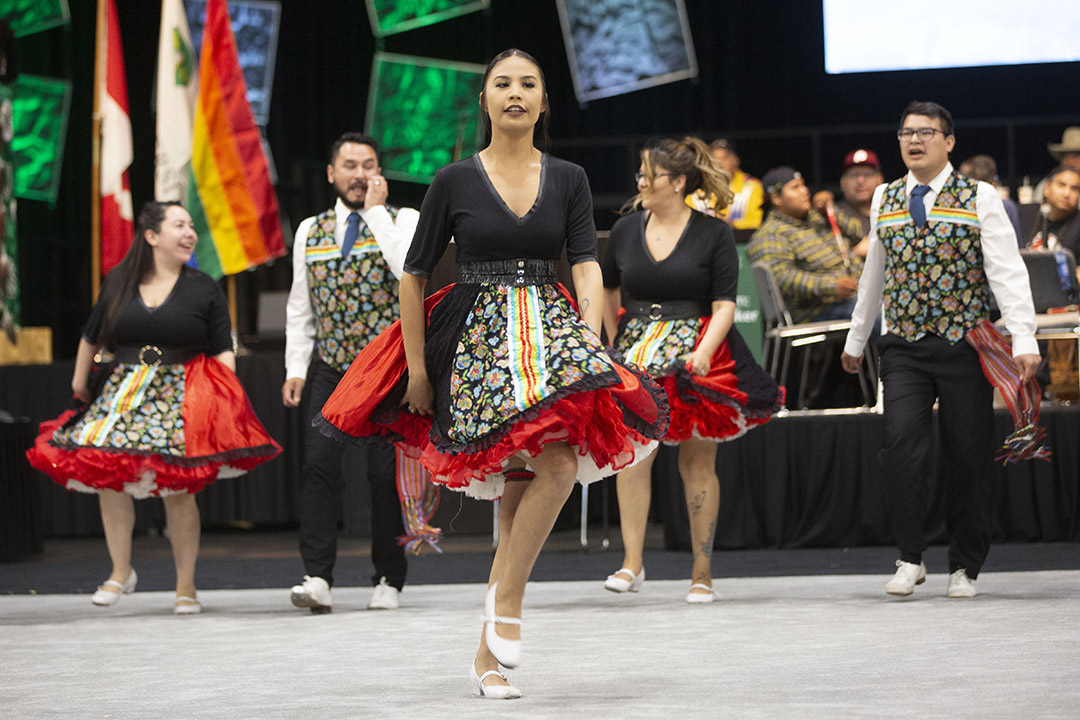 "Jigging is a core part of Métis culture, and like other Indigenous activities and games, requires extensive physical fitness, historically promoting strength and health plus a sense of community and culture. For hundreds of years, Métis jigging has been practiced in Canada, but this is the first study to link a traditional activity to possible improvements in heart health," Foulds said.
 "Anyone who has tried jigging knows that it is an intense workout. The history of jigging comes from the Metis people, but the fitness advantages could apply to anyone."
The USask specialist in exercise physiology and Indigenous health will measure the number of steps a jigger takes during a typical routine, as well calculating the effect of dancing on blood sugar and cholesterol levels. She will compare jigging's health benefits—including the number of calories it burns—to other popular fitness regimes such as step aerobics, running and zumba.
Although people of all ages and fitness levels can take part, experienced jiggers can perform up to 10,000 steps in a 30-minute class.
Jigging is influenced by the dance styles of the Métis' Scottish, Irish, French and First Nations ancestors.  The Red River jig, accompanied by a single fiddle or a larger band, is up-tempo and energetic, with extra and irregular beats to make the music lively and fast.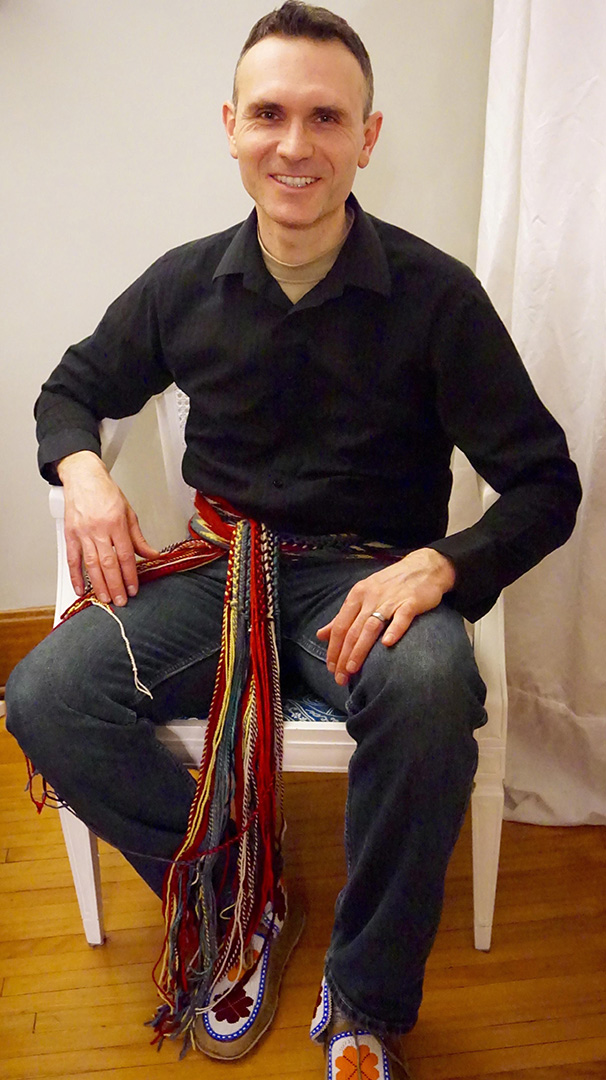 Scott Duffee, a prize-winning jigging instructor and Métis cultural consultant who will work with Foulds on the study, said the Red River jig is culturally significant and has "more to offer than a fitness craze."
"The Red River Jig is rooted in the Métis culture, but it has always served as a dance that people from diverse cultures can engage in together: it was originally danced in the fur trade era to promote trade relations," Duffee said. "All people on this land can continue to engage in and revitalize this tradition. Throw in a couple square dances, a few shared stories, and many, many laughs—now that's about the best exercise session there is."
The researchers will measure the fitness demands and exact step counts of Red River jigging by testing 24 experienced dancers in a live performance and in an exercise laboratory. They will assess the dance's potential to boost fitness and health in 40 men and women who will be introduced to the dance for the first time and trained for three months. The amount of oxygen they use and their heart rate will be measured before and after training to measure improvements in their fitness.
"I have tried my hand at zumba, spin class, and aerobics, and doing Red River Jig gets my heart rate up more than these, and has the added benefit of a greater sense of social connection," said Duffee. "It has that heritage dimension that makes it so special, the reconciliation component—where you are honouring the heritage of this territory by engaging in this dance—and that feeling that we are all inter-connected, dancing to a tune that has ancestral significance to so many cultures."
Watch Duffee and other Red River jiggers in action:  
More videos: 
https://www.youtube.com/watch?v=SyfwxmFl0SA
https://www.youtube.com/watch?v=4lisBk6DF6Uc
https://www.youtube.com/watch?v=kUe_YvS5jwY
Foulds is one of 18 USask researchers to receive SHRF establishment grants totaling $1.18 million. The grants are designed to assist researchers who are new or newly resident in Saskatchewan establish an independent program of health research in the province.
The other USask's 2019-20 establishment grant recipients are:
Amira Abdelrasoul,

 

College of Engineering,

 

Fundamental Studies and In vivo Data Analyses for Hemodialysis Membrane Biocompatibility Development towards Artificial Kidney
James Benson,

 

College of Arts and Science,

 

Towards a cutting edge extensible computational tool for optimization of cryopreservation of Vascularized Composite Tissues for Allotransplantation
Kristen Haase,

 

College of Nursing,

 

A prospective mixed-methods study of self-management in older adults with cancer and multimorbidity in two Canadian provinces
Kerry Lavender,

 

College of Medicine,

 

Differential effects of IFNα subtypes on HIV-1-associated dysfunctional CD8+ T cells.
Paul Mick,

 

College of Medicine,

 

Hearing and Thinking from Cradle to Grave: Building the Capacity for Sensory-Cognitive Research in Saskatchewan
Schroder Sattar,

 

College of Nursing,

 

Testing the feasibility and effects of the STABLE program on reducing fall risk among community-dwelling older adults with cancer: A randomized controlled trial
Behzad M. Toosi, Western College of Veterinary Medicine,

 

A comparative oncology approach to investigate the EphA receptors as novel targets for cancer therapy in dogs and humans
Cheng-Wei Wu,

 

Western College of Veterinary Medicine,

 

Targeting the Integrator complex and RNA metabolism to combat heavy metal-induced pathologies
Audrey Zucker-Levin,

 

College of Medicine,

 

Wheeling to Healing: A novel method to improve healing of diabetic foot ulceration
SHRF also awarded a total of $800,000 in research fellowships designed to advance the research career development of the award holder. 
The 2019-20 research fellowship recipients at USask are:
Margo Adam, College of Kinesiology,

 

Women athletes' experiences of the Female Athlete Triad: A holistic mixed methods approach
Anjuman Ara,

 

College of Medicine,

 

Regulating T-cell Fate by Targeting mTORC1-KIF13A-M6PR Axis to Enhance Immunity against Cancer
Ebrahim Asadi, Western College of Veterinary Medicine,

 

Novel solutions for male infertility: Innovative 3D culture systems for in vitro spermatogenesis
Milaid Granadillo Rodríguez, College of Medicine,

 

Role of APOBEC3 deoxycytidine deaminases in somatic mutagenesis
Zeinab Hosseini,

 

College of Pharmacy and Nutrition,

 

Efficacy and safety of high-intensity exercises in older people with low bone mass
Behlol Khan,

 

College of Medicine,

 

Targeting EGFR/EpHA2 receptor using bispecific radioimmunoconjugates against triple negative breast cancer
David Kingston, Canadian Centre for Health and Safety in Agriculture,

 

College of Medicine,

 

An impactful step: Investigating lower limb joint loads during farm machinery egress
Ivan Trus,

 

Vaccine and Infectious Disease Organization – International Vaccine Centre (VIDO - InterVac),

 

Human dendritic cell responses to infection with CpG-recoded viruses