The Canadian Light Source (CLS) synchrotron and SuperDARN (Super Dual Auroral Radar Network) Canada were awarded the funding through the Canada Foundation for Innovation's (CFI) Major Science Initiatives Fund, which ensures Canada's large, national research facilities have the support needed to operate and stay on the leading edge of research.
Earlier this spring, the federal government announced $11.3 million from the same round of CFI funding for USask's Vaccine and Infectious Disease Organization—International Vaccine Centre (VIDO-InterVac), a world leader in developing vaccines and technologies against infectious diseases. Both VIDO-InterVac and the CLS are undertaking critically important research to combat the COVID-19 global pandemic.
"This major federal investment will prove critical to Canada's continued role at the cutting edge of global research and innovation," said USask President Peter Stoicheff.
"The CFI's funding commitment for these outstanding USask research facilities enables us to address some of the biggest global challenges such as food security, climate change, and infectious diseases including coronavirus, aligning with our goal to be the university the world needs."
The CLS, Canada's only synchrotron light source and an invaluable tool for innovative science in advanced materials, agriculture, environment and health, was awarded $76.9 million in federal funding for operations and maintenance to the end of the 2023 fiscal year.

"These public funds will enable scientists from across the country and around the world to continue to protect the health of Canadians, increase crop production, strengthen roads, improve batteries, and advance space exploration," said CLS Executive Director Robert Lamb.
"We are also supporting the international effort to fight COVID-19 with the most advanced research tools Canada has to offer."
Universities and private industry users of "Canada's brightest light" are studying aspects of the virus's structure to develop therapeutics that could halt the virus's replication machinery and the spread of the infection in the body or prevent it from entering human cells to begin an infection, he said.
CLS COVID-19-related research is focused on three main areas:
imaging molecular structures of the virus's key proteins to aid drug development,
understanding the virus's physical behaviour and transmission including visualizing virus-carrying droplet transmission in the air, and
improving equipment for COVID-19 frontline workers, such as microfabrication techniques for virus testing devices and studying the decomposition of N95 face respirator masks to improve decontamination and manufacturing practices.
VIDO-InterVac is on the front lines of combating the global pandemic. Scientists are working on a vaccine against COVID-19 that has proven highly effective in ferrets, one of the animal models VIDO-InterVac developed for COVID-19 testing. The centre hopes to move its vaccine candidate to human trials in the fall.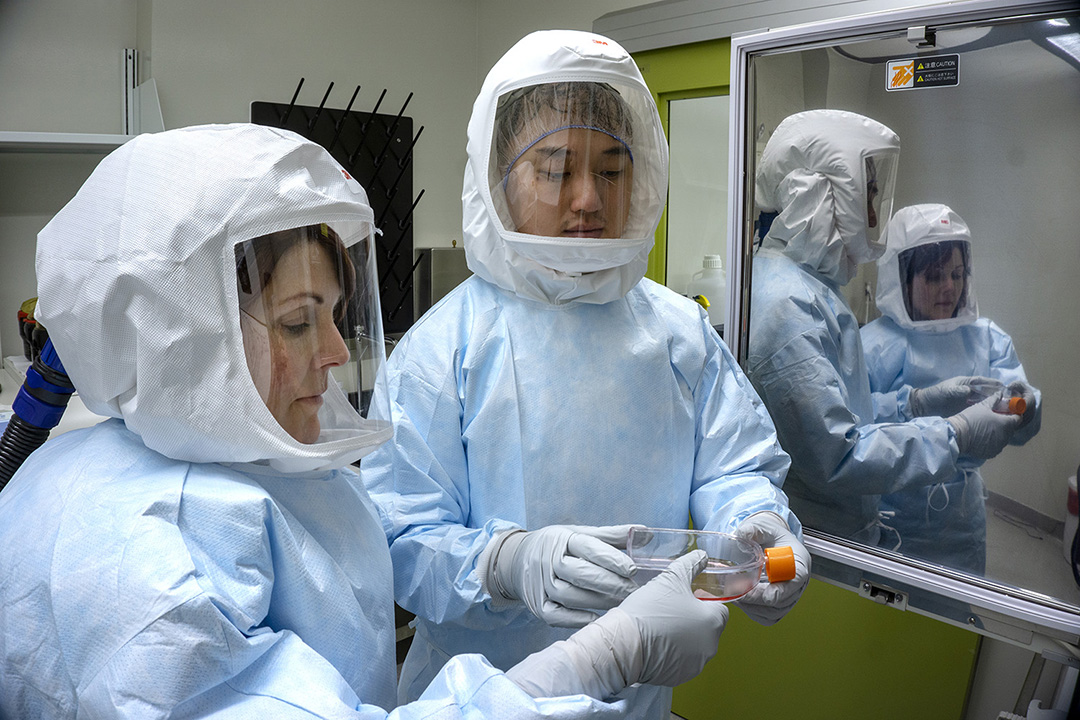 With one of the world's largest and most advanced Level 3 high-containment facilities, VIDO-InterVac was the first lab in Canada to isolate SARS-CoV-2 and the first in the country to establish an animal model for testing vaccines, antiviral medications and novel treatments. The centre has received more than 100 requests for this type of contract research from companies developing these technologies.
 "The current coronavirus pandemic highlights why our containment Level 3 facility was built," said VIDO-InterVac Director Volker Gerdts.
"This special infrastructure enables Canadian scientists to work on diseases with high impact, such as COVID-19 and TB in humans, or African Swine Fever in animals. VIDO-InterVac is part of the national and global response to such emerging disease threats."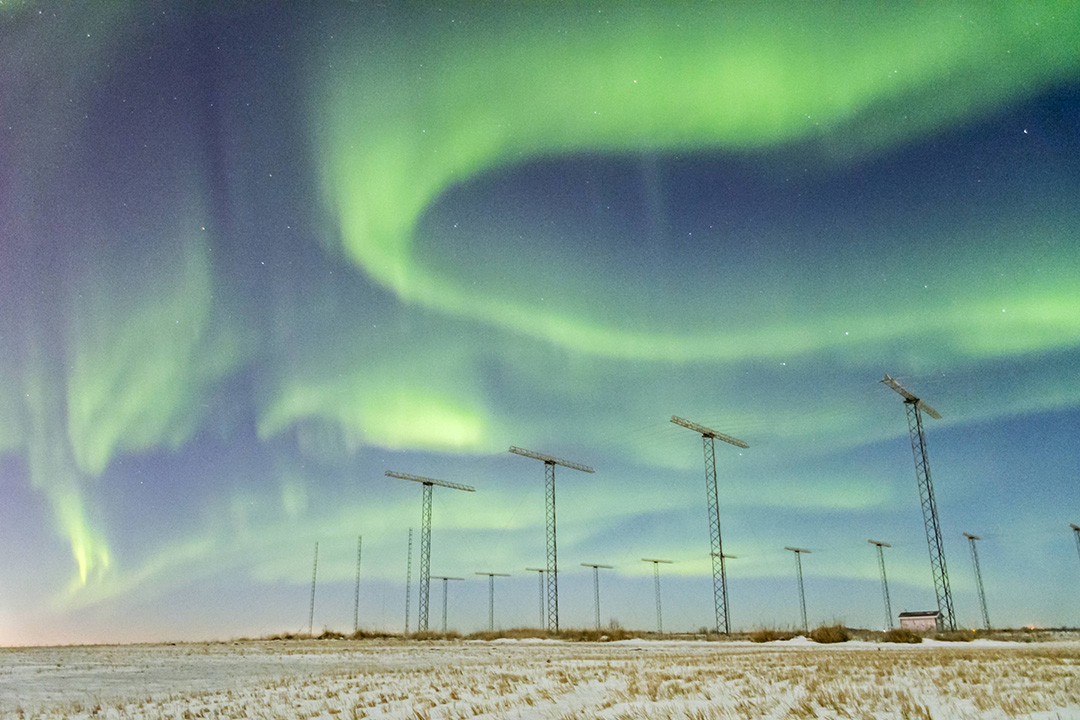 SuperDARN, a global network of scientific radars monitoring conditions in the near-Earth space environment, received a budget increase and a sixth year of operating funding, supporting it to the end of the 2023 fiscal year with $549,782.
USask physicist Kathryn McWilliams, director of SuperDARN and chair of the international SuperDARN Collaboration, said the investment in SuperDARN helps position Canada as a global leader in monitoring space weather conditions and helps improve national security through radar monitoring.
"Because Canada is one of the countries most vulnerable to space weather effects, such as the geomagnetic storm that caused the 1989 Quebec Hydro blackout, Canadian SuperDARN data and expertise are essential to mitigating damaging space weather effects on vital infrastructure such as pipelines and power grids, as well as to satellite navigation and radio communications," she said.
More information about Canada's major research facilities awarded MSI funding is available here: https://www.innovation.ca/national-research-facilities