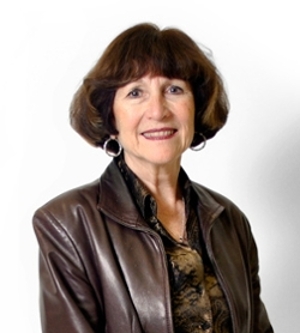 Cape Breton University researcher Catherine Leviten-Reid, a former USask post-doctoral fellow, will work with three USask researchers and 14 other collaborators to examine rental housing programs in three regions across the country: Atlantic Canada, Central Canada (Ottawa), and the Prairies (Saskatoon). 
Funded by a $1.3-million grant from Canada's Social Sciences and Humanities Research Council (SSHRC) in partnership with Canada Mortgage and Housing Corporation (CMHC), the five-year project will assess which types of affordable rental housing programs—such as providing public housing, cash benefits, or  rent supplements in non-profit or market-based housing—create the best outcomes for vulnerable people.  
"We want to know to what extent affordable rental housing programs are helping," said USask professor emerita Isobel Findlay, leader of the USask team and co-director of the Community-University Institute for Social Research. "In Canada, some 1.7 million families do not have a home that meets their basic needs."  
Findlay will work with USask community health and epidemiology professor Nazeem Muhajarine, law professor Sarah Buhler, and nine Saskatoon community organizations to examine overall effectiveness of affordable housing programs and how they may impact diverse groups and individuals differently. 
"We're interested in how different housing strategies affect the shelter outcomes, as well as the safety, health and well-being, and access to amenities and employment for the people using the programs," said Findlay. "Our hope is that CMHC policy and programming will be impacted by our research." 
The USask-led research will focus on three projects: 
The first 

will look at 

the experiences of people living in affordable units provided through Saskatchewan Housing Corporation's Rental Development Program

. 

 

The second project will compare the experiences and outcomes of tenants living in subsidized, non-profit housing

,

 with those living in market rentals. This project will also look at aspects of the landlord-tenant relationship

,

 such as how landlords interpret and apply eviction legislation, negotiate with tenants, and perceive eviction costs. 

 

The third project examines how well rental housing providers work together and with other human service providers to house those in greatest need.

 
The Saskatchewan community partners in the research are: 
City of Saskatoon

 

Quint Development Corporation 

 

Saskatoon Housing Initiatives Partnership (SHIP)

 

Camponi Housing Corp

./

SaskNative Rentals Inc.

 

Saskatoon Poverty Reduction Partnership 

 

Community Legal Assistance Services for Saskatoon Inner City Inc. (CLASSIC)

 

Elizabeth Fry Society

 of Saskatchewan

 

Saskatoon Society for the Protection of Children

 

 

Saskatchewan Office of Residential Tenancies

 
The Saskatoon research group wil receive $329,440 from the SSHRC-CMHC grant, plus $210,000 cash and $60,580 in-kind from USask and $366,000 partner in-kind support.