The four new projects, with combined funding of $100,000, include:
Public Safety in Downtown Saskatoon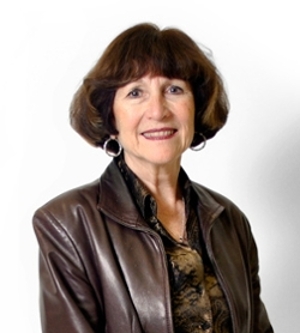 This project will look at the factors that inform public perception of safety to develop an evidence-based, collaborative response. The response will look at ways to address the public safety issue as well as the root cause(s). Funding: $25,000 
USask lead researchers: John Hansen, associate professor of sociology, and Isobel Findlay, professor emerita and co-director of USask's Community-University Institute for Social Research (CUISR) 
City leads: Elisabeth Miller, senior planner of neighbourhood safety, planning & development in the community services department, and Bill Holden, senior planner in the planning and development branch, and co-director of USask's CUISR 
Slope Failures Along East Riverbank 
This project will apply geophysical methods to monitor the east riverbank of the South Saskatchewan River, where slope failures have occurred. The information gathered is expected to improve the ability to predict regions of slope instability. Funding: $30,000 
USask lead researcher: Sam Butler, professor of geological sciences 
City lead: Vanessa Heilman, geotechnical engineering specialist 
Strategic Allocation of Business Tax Incentives 
A comparison of business tax incentives and subsidies in major Canadian cities and their impacts on local employment, income, and economic growth. The project's aim is to identify the best ways to encourage investment in Saskatoon in terms of attracting new businesses and promoting expansion for existing firms. Funding: $15,000  
USask project leads: professor Haizhen Mou and faculty lecturer Yang Yang with the Johnson-Shoyama Graduate School of Public Policy 
City lead: Mike Jordan, chief public policy and government relations officer 
Integrating Renewable Energy Through Implementation of Microgrids 
This project will look at forming microgrids that connect renewable energy sources with Saskatoon Light & Power's distribution system. The goal is to identify ways of providing reliable and affordable power that integrates renewable energy sources. Funding: $30,000 
USask lead researcher: Xiaodong Liang, associate professor of electrical and computing engineering, and Canada Research Chair in Technology Solutions for Energy Security in Remote, Northern, and Indigenous Communities 
City lead: Mehrnoosh Janbakhsh, senior project management engineer for Saskatoon Light & Power 
"I am very excited to see all four of these projects move forward as part of the Research Junction program," said City of Saskatoon Mayor Clark. "These projects cover important aspects of the human, economic, environmental, and technological future of our city. I am excited to see the insights and strategies that will be developed by bringing together the best minds at the university and the city." 
The newly announced projects will be carried out between now and spring 2022. 
"We see this partnership as a terrific opportunity through the power of research to help collaboratively address challenges we face as a city," said USask President Peter Stoicheff. "The breadth of our university's research activities enables us to contribute and have an impact in areas as varied as public safety, renewable energy, riverbank preservation and investment growth." 
The partnership enables researcher access to city resources, data and expertise, and provides city staff with analysis and data to inform decision-making. Projects funded through the Research Junction initiative also create hands-on learning and research opportunities for USask students and post-doctoral fellows, helping them prepare for future careers.