"It's been difficult for people to digest the magnitude of the problem that we're facing and the need to find solutions and the likelihood of disaster if we don't," said Pomeroy, who is the director of Global Water Futures (GWF), led by the University of Saskatchewan (USask), and Canada Research Chair in Water Resources and Climate Change at USask.

GWF is the largest and most-published freshwater research program in the world, and a partnership between universities across Canada with core support from USask, University of Waterloo, Wilfrid Laurier University, and McMaster University.

Pomeroy was particularly disappointed in the results of the 26th United Nations (UN) Climate Change Conference (COP26) held in Glasgow in November. Pomeroy called the final agreement "woefully inadequate."

The agreement that came out of the conference has been criticized for not having strong enough actions to combat climate change, and weak language especially in relation to a commitment to "phase down" the usage of coal instead of "phase out."

USask had a substantial presence at COP26 through GWF, which contributed to four events. GWF's message at COP26 and to the world was that the climate warming that has already occurred is too much, said Pomeroy.

But, if people are not listening to science, it might be time to take a different approach — through art.

"They have to understand it in their guts and in their hearts — that's where we'll find the power and imagination and creativity that we'll need to find solutions," Pomeroy said.
Gennadiy Ivanov's artwork about climate change is wrought in bright colours, showing shifting landscapes and dreamlike collages of scientists at work surrounded by the environmental dangers of humanity's actions. The artwork is evocative and powerful, giving people a new way to think about climate change.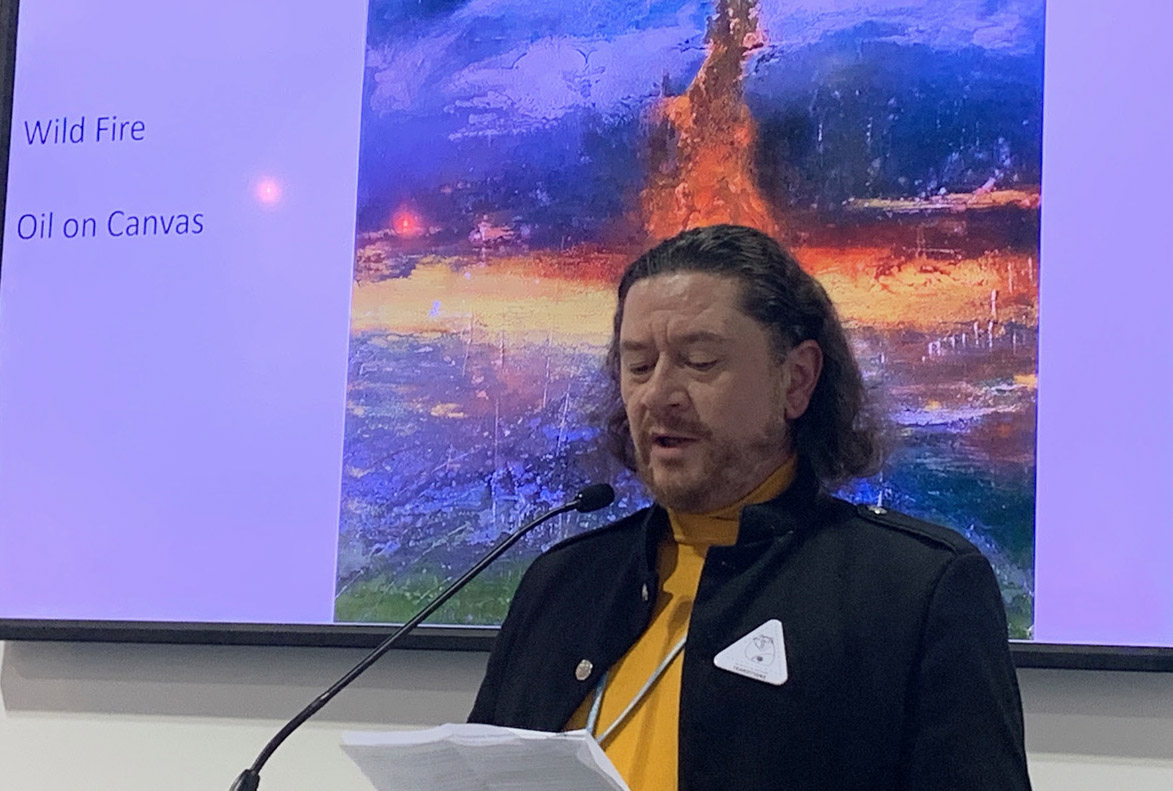 Ivanov is the artist-in-residence for GWF, and his work is an interdisciplinary collaboration with Pomeroy and Professor Trevor Davies of the University of East Anglia in Norwich, England. The artwork was shown at the Cryosphere Pavilion at COP26, as part of the Cold Regions Warming exhibit.

Ivanov said people who saw the art were moved by it, and encouraged to read the caption associated with the painting, which was written by Davies and Pomeroy to explain the science.

"These captions left an indelible impression to many people, and after reading they started asking questions about this project," Ivanov said.

Davies said they spoke to people who were fired up by the art. Some people even reached out to Davies via email or social media later to ask questions and learn more.

"It really is true that the right sort of picture is better than a thousand words," said Davies.

While Davies was also disappointed with the agreement that came out of COP26, he said the presentations by the GWF team featured excellent science.

"Global Water Futures has been very active … in giving the science an opportunity to be translated into policy in a way which I think is effective and is way ahead of many other research programs in other countries. This was all crystallized at COP."
This was the first time there was a water pavilion at COP. It was created in collaboration with more than 30 organizations, governments and companies with an interest in water, including GWF.

Dr. Corinne Schuster-Wallace (PhD), associate director of GWF and associate professor with the Department of Geography and Planning at USask, said one of the most important discussions that came out of COP26 was about how the climate problem is a water problem.

While she did not attend the conference in person, she did speak on a panel about how the Canada Water Agency could be a model for the world as a way to co-ordinate a country's management and prediction of water.

She also said the Canada Water Agency could take on water-related elements tied to the UN's Sustainable Development Goals.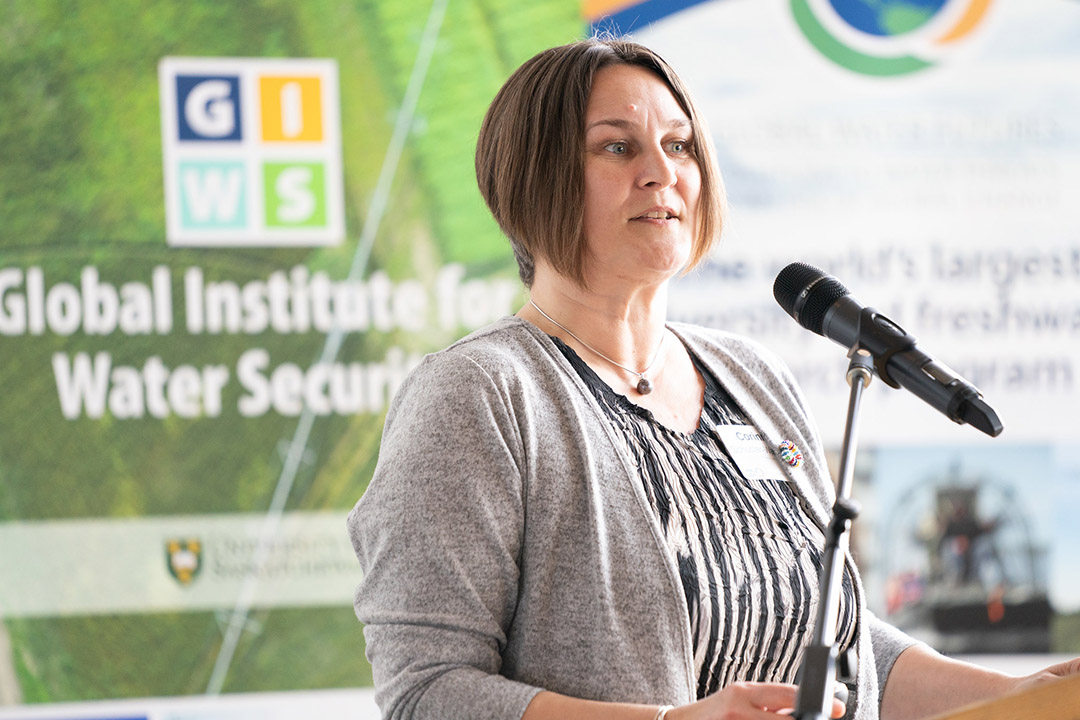 "Yes, focus on hydrometeorological data, the forecasting models, but also focus on who is vulnerable, making sure that the predictions are for the regions where there are vulnerable people, making sure that the warning systems get to those vulnerable people in the languages they need access to them in," she said.

Schuster-Wallace also thought the results of the conference didn't hit the mark, in part because there were marginalized people whose voices weren't at the table. But she said events like these are still critical because we are running out of time. 

"Forcing nation states to come together to have these conversations, to make these commitments, is really important to hold each other accountable," she said.