Herzberg was widely considered the world's foremost molecular spectroscopist when he won the Nobel Prize in chemistry in 1971. His work, both at USask and at the National Research Council (NRC) in Ottawa, revealed the structure of many molecules and the energy they contain—knowledge that has had a major impact in a wide range of fields, from astronomy to zoology. 
"We are proud that USask welcomed Gerhard Herzberg to Canada in 1935 when it was difficult for German scientists fleeing Nazi persecution to find work," said USask chemistry department head Matthew Paige.
"The fundamental research he began at USask into light-matter interactions has had a huge impact around the world, opening doors to new fields including drug development and biomanufacturing and helping to bring Canadian science to international prominence. 
"Our goal with this new award is to honour Herzberg's brilliant legacy and improve access for exceptional chemistry graduate students from around the world by partially offsetting the differential tuition these international students pay."
Each of the 49 international graduate students selected for the new award will receive $750 towards their tuition. The students this year come from Iran, India, Brazil, Ukraine, Ghana, Sri Lanka, Columbia, Pakistan, Egypt, China, Germany, Kazakhstan, Kyrgyzstan, Bangladesh, Jordan, Nigeria, Vietnam, Mexico, the Bahamas, and Rwanda.
"I am really grateful for this award because it significantly reduces my international tuition differential as I start my PhD," said Alfred Yeboah, who came to USask from Ghana in 2018 to do a master's degree.
Yeboah said his work builds on the fundamental research of Herzberg. Yeboah does single-molecule spectroscopy using a home-built microscope constructed by Prof. Paige to investigate how energy is transferred in molecules of certain compounds important to developing biological and chemical sensors for medical and environmental applications. He also uses the USask Canadian Light Source (CLS) synchrotron to investigate the molecular-level properties of these compounds.
"Herzberg's story really inspires me because it shows that irrespective of your background, you can achieve great heights," he said. "Like me, Herzberg was an immigrant from a low-income background and his mother supported his early work, just as my mother back in Ghana has been a great support to me in getting my education. He worked very hard studying molecular spectroscopy and eventually won a Nobel Prize."
The new award for international students is in addition to the many awards, scholarships and fellowships offered by the chemistry and physics departments each year in honour of Herzberg through the Herzberg Fund, which is supported by Herzberg's estate, friends and family members, and other donors, some of whom worked with Herzberg either at USask or at the NRC.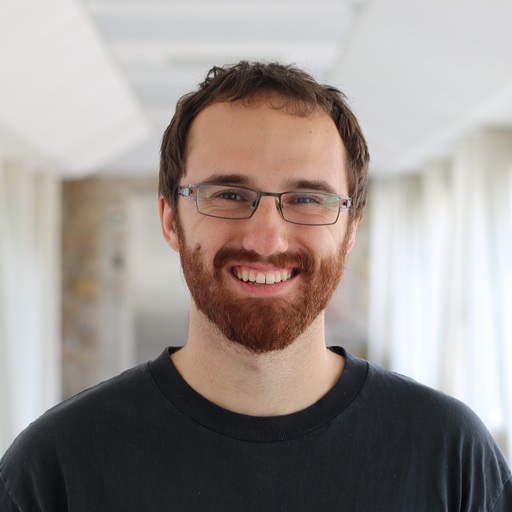 Herzberg served as a member of the USask physics department from 1935 to 1945. This year two physics students—and Bardia Fahim (theoretical astrophysics) and Lukas Fehr (atmospheric physics) have each been awarded the $22,000 Dr. Gerhard Herzberg Memorial Scholarship in Physics.

"It's great to be part of a research community that has made such important contributions in the past," said Fehr.

Fehr's work involves tracking air quality changes on Earth using satellite measurements based on how scattered sunlight interacts with the atmosphere—in essence, a form of spectroscopy that builds on knowledge of the structure of molecules and how they emit and absorb light. This data can inform emission policy decisions which impact air quality and climate change, as well as lead to more accurate air quality forecasting.

This year's winner of the $5,000 Gerhard Herzberg Fellowship, presented to an outstanding physical sciences student, is awarded to physics PhD student Mina Papahn Zadeh. She is doing research related to plasma-based electric propulsion of spacecraft in outer space. She investigates processes in plasma (the dominant form of matter in space), including light radiation detectable by spectroscopy.

As well this year, three senior PhD chemistry students with an outstanding record of academic performance and research achievement will each receive the Dr. Gerhard Herzberg Thesis Acceleration Award. Shvan Raheem will receive $17,166. Douglas Fansher and Chase Radford will each receive almost $8,600. Radford, who was awarded the $5,000 Gerhard Herzberg Fellowship last year, uses synchrotron-based X-ray scattering techniques at the USask CLS to synthesize new photoconductor polymers for use in solar cells.
More information about Gerhard Herzberg and how he came to work at USask is at: https://greenandwhite.usask.ca/departments/remember-when.php

USask is partnering with the non-profit educational organization Defining Moments Canada, the National Research Council, and other partners on Herzberg50, a digital project for students and the public commemorating the 50th anniversary of Herzberg's Nobel Prize.

More information is available here:
https://definingmomentscanada.ca/herzberg50/introducing-gerhard-herzberg/