"This project developed from a series of community knowledge exchange meetings that identified street checks as an area of contention, an element that is harming police-citizen relationships," said Thompson.
"People start looking for alternatives, distrusting police for bringing them in. It starts a cascade of problems regarding people's understanding of justice being done in their community, and that's where we are. We are analyzing what is actually done in street checks, and if there's any good to be had here."
Assistant sociology professor Dr. Julie Kaye (PhD) will work with youth to learn how they understand and experience street checks, while professor Glen Luther and associate professor Sarah Buhler of the College of Law will analyze carding data for legality of the police-citizen interactions, based on court precedents. 
Researchers will gather carding data from 34 municipal police services in Manitoba, Saskatchewan Alberta, and the RCMP, yielding a huge volume of information to be analyzed.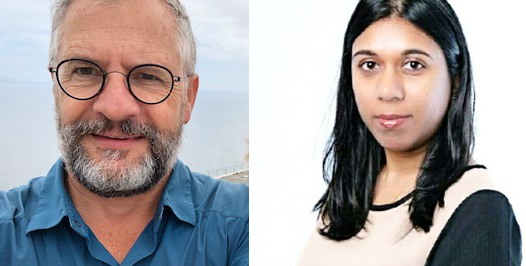 Professor Dr. Kevin Schneider (PhD) and assistant professor Dr. Zadia Codabux (PhD) in computer science will provide expertise in big data analytics and artificial intelligence (machine learning) to process 10 years of police data to target problems with everything from overrepresentation of ethnic groups to biases in police data compiling technology.
The research results of the usefulness of carding, and how these checks are experienced by citizens, will be shared with police leaders and boards, municipal leaders, and the community to forge a better way forward, said Thompson. Six master's students and eight PhD students will be trained during the project.
This project is one of nine USask researchers have been awarded a total of $1.6 million in federal funding to address critical societal issues in fields ranging from history, anthropology and sociology to wildlife, music, and art, with two projects relating to the impacts of COVID-19.
Nearly 70 per cent of the total funds committed to the Insight Grants by the Social Sciences and Humanities Research Council of Canada will support research projects with a focus on Indigenous Peoples in Canada, Central America and Siberia.
On Tuesday, the Honourable François-Philippe Champagne, Minister of Innovation, Science and Industry, announced investments of more than $635 million in science, research and engineering to support more than 4,800 lead researchers and their teams.

For a full list of USask Insight Grants, go to the Office of the Vice President of Research website.