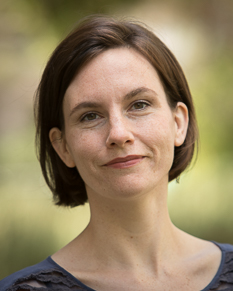 The Shadows of Sovereignty project will quantify the growth of extradition and state-sponsored kidnappings between the 1840s and the 1930s.
"Our goal is to understand and map the underlying infrastructure of violence and transnational justice and bring this information together in a format that will help scholars, lawyers and the public to understand this important piece of social and legal history," said Hoy.
His team will create a centralized toolkit to help researchers studying extradition, extra-legal justice, Indigenous policy, and race-based policing in both countries.
The toolkit will have four databases, with the first containing information on police in both countries resorting to the use of informal prisoner exchanges and trans-border kidnappings instead of seeking extradition.
"We need to understand what went wrong with the carefully developed extradition process, and why these home-grown solutions—the ways local police or members of the public enacted justice—came about," Hoy said.
The other databases contain legal extradition case files; international crime cases in which perpetrators sought to use the border as a shield from prosecution; and Indigenous mobility, an overview of First Nations' relocating in response to colonial treatment.
The project will train more than a dozen graduate and undergraduate students, and Hoy will use the project findings to write a book about why the extradition process went awry and the impact it has had.
"This project will help policymakers and the public understand why so many of the current disputes we face first emerged in the 19th century and have remained unresolved since," he said.
On Tuesday, the Honourable François-Philippe Champagne, Minister of Innovation, Science and Industry, announced investments of more than $635 million in science, research and engineering to support more than 4,800 lead researchers and their teams. This project is one of nine USask researchers have been awarded a total of $1.6 million in federal funding to address critical societal issues in fields ranging from history, anthropology and sociology to wildlife, music, and art, with two projects relating to the impacts of COVID-19.
Nearly 70 per cent of the total funds committed to the Insight Grants by SSHRC will support research projects with a focus on Indigenous peoples in Canada, Central America and Siberia.
For a full list of USask Insight Grants, go to the
Office of the Vice President of Research website.