The vector-borne disease of interest to both human and animal health is Lyme disease, which is transmitted by ticks in the genus Ixodes.
"COVID-19 is a more immediate threat than ticks right now, but Lyme disease was present before the pandemic and it will still be here after," says Dr. Maarten Voordouw, an assistant professor and researcher at the Western College of Veterinary Medicine (WCVM).
Lyme disease is an emerging microbial threat that is the most common tick-borne illness in the northern hemisphere.
"As we have seen with COVID-19, the number of reported cases of Lyme disease is likely an underestimate of the true number of people infected with the disease," says Voordouw. "The actual number of cases is usually much higher than those reported."
In 2018, Canada reported about 1,500 cases of Lyme disease while the United States had 30,000 cases. But according to the U.S. Centers for Disease Control and Prevention, the true number of cases is about 10 times higher.
In Canada, Lyme disease is transmitted by two species of Ixodes ticks, the blacklegged tick (Ixodes scapularis) and the Western blacklegged tick (Ixodes pacificus), which are found east and west of the Rocky Mountains respectively. While the disease is transmitted to people and animals through bites of infected ticks, Lyme disease itself is caused by several different species of spirochete bacteria. In North America it is mainly caused by the bacterium Borrelia burgdorferi.
"The natural reservoir host for Lyme disease are small mammals and birds; humans and pets are accidental hosts, but they are the ones who get sick," says Voordouw. An infected tick must be attached for 12 to 24 hours before transmission of the bacterium can occur.
In 2020, researchers in the WCVM's Department of Veterinary Microbiology stepped up to help the Saskatchewan Health Authority with its tick surveillance workload.
"The main reason we are assisting the Roy Romanow Provincial Laboratory (RRPL) is because we thought they would be very busy [with COVID-19] and not have enough time to deal with their [passive surveillance] tick submissions," says Voordouw.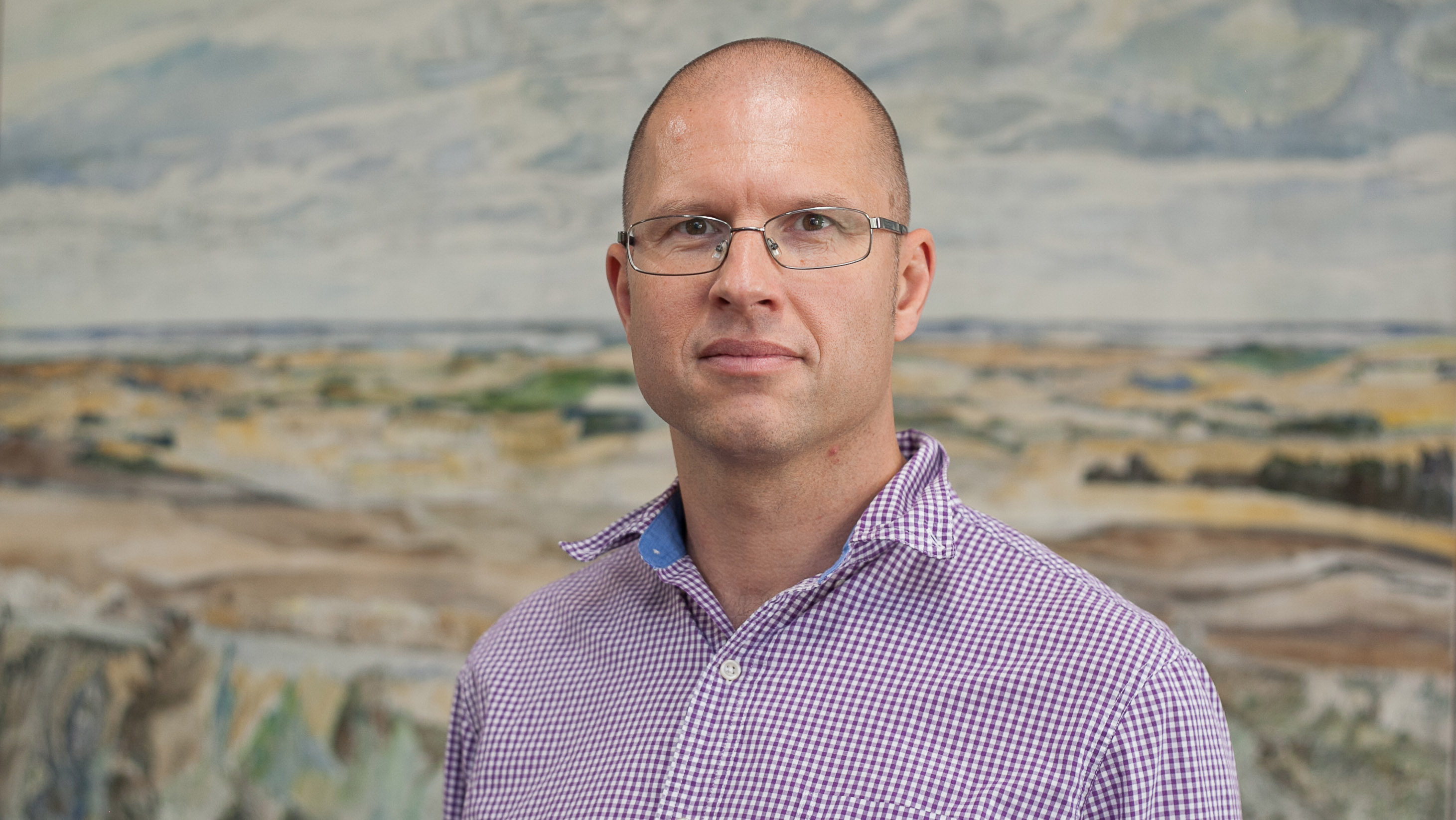 This year, the passive surveillance work will be solely through eTick, an online program that provides Saskatchewan residents with timely information about their tick bites. eTick allows submitters to receive a prompt message with information about the tick species (or genus), associated health risks and guidance on what to do after a tick bite. The platform also allows researchers to monitor ticks in Saskatchewan and assess the risk of Lyme disease to residents.
"Lyme disease, if left undiagnosed, is a chronic disease that makes your life extremely miserable," says Voordouw.
Most people affected by Lyme disease experience mild, flu-like symptoms soon after being bitten. They may also develop a bull's eye rash and muscle and joint pain. If left untreated, Lyme disease can become a chronic condition characterized by facial paralysis, arthritis and joint pain as well as neurological and cardiac disorders. In dogs affected by Lyme disease, typical symptoms include limb and joint disorders as well as renal, neurological and cardiac abnormalities.
In 2020, Saskatchewan recorded 11 blacklegged ticks out of 2,000 tick submissions to eTick.
"Compared to the rest of Canada, the risk of Lyme disease to Saskatchewan residents is low because the abundance of the blacklegged tick in Saskatchewan is low," says Voordouw.  
In 2020, more than 95 per cent of the ticks found in Saskatchewan were the American dog tick (Dermacentor variablis) that cannot transmit Lyme disease. Although this tick species is known to transmit other tick-borne disease in the U.S. — such as Rocky Mountain spotted fever and tularemia — the pathogens that cause these diseases (Rickettsia rickettsii and Francisella tularensis) have not yet been detected in Saskatchewan populations of the American dog tick.
While there are no known established, reproducing populations of the blacklegged tick in Saskatchewan, it is important to continue monitoring their status.
"While these ticks are currently not common in Saskatchewan, this situation can change in the next 10 to 15 years," says Voordouw, adding that birds migrating from the U.S. bring Ixodes ticks into Canada. "When these birds return to Canada in the spring, they can bring as many as 175 million blacklegged ticks with them."
Voordouw says the number of cases throughout the country has increased a lot and will continue to increase: "[In the early 2000s] we saw less than 100 cases of Lyme disease in all of Canada, and now we are above 1,000 cases per year."
Provincial tick surveillance is a reasonably low-cost program that provides valuable information about the risk of Lyme disease (and other tick-borne diseases) to the Canadian residents.
"eTick and other types of passive surveillance are useful programs that can ease people's fears by giving them information about the risk of Lyme disease and other tick-borne diseases," says Voordouw.
"Compared to other provinces in Canada, the risk of Lyme disease in Saskatchewan is still low, but it is important to recognize that the risk is not zero."
Kylie Cousins of Moosomin, Sask., is a third-year veterinary student at the Western College of Veterinary Medicine (WCVM). In 2020, she worked as a summer research student under the mentorship of Dr. Emily Jenkins in the WCVM's Department of Veterinary Microbiology. Kylie's research position was jointly supported by USask, Saskatchewan Ministry of Health and Mitacs.