The Province of Saskatchewan is considering installing up to four small nuclear reactors on the electrical grid to reduce greenhouse gases in response to the federal government's directive to phase out coal by 2030, with wind and solar power projects also in progress to further reduce carbon emissions.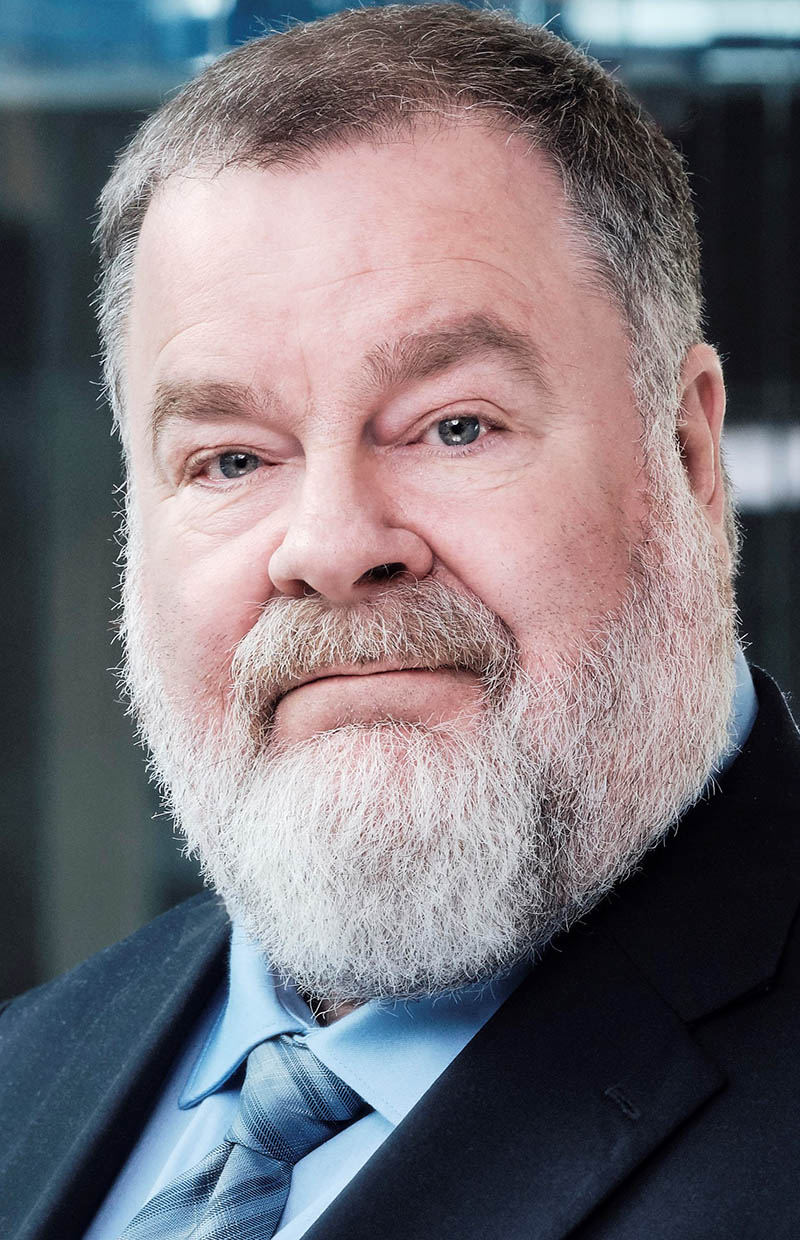 "It's a good idea to consider a nuclear energy option, because burning coal to produce heat to make steam and generate electricity also produces carbon dioxide that goes into the environment. You can capture some of it, but not all of it.  Nuclear energy generates no carbon dioxide in the first place," said Dr. John Root (PhD), executive director of the Fedoruk Centre.

"I think it is reasonable for Saskatchewan to look at small reactors to help achieve cleaner electricity. SMRs are similar in scale to our typical coal-fired generators, opening up the possibility of gradually phasing in nuclear generators as we phase out coal and minimize disruptions during the transition. Saskatchewan is also a major player in the mining of uranium, the fuel for nuclear power. It would be great to put some of this valuable resource to work for us right here at home. "

The provincial government and SaskPower announced on Sept. 22 that the communities of Elbow and Estevan are being considered as possible sites for the first SMRs, and plan to select one of the two areas by 2024 for further evaluation. A final decision on approving SMRs is not expected to be made until 2029, with the plan requiring an extensive assessment period, including a rigorous federal licensing process.

"Replacing fossil-fuel power generation with an SMR technology would be a good contribution to the battle against climate change, even if Saskatchewan was not a major supplier of uranium, but we are that supplier," said Root. "If small modular reactor technology takes off, it will take off worldwide, and everyone will be needing our uranium. I think it is fitting for Saskatchewan to help pioneer the deployment of SMRs, and participate wholeheartedly in the world's transition to a cleaner energy future."

While the estimated cost for a 300-megawatt SMR could range anywhere from $2-5 billion, the Province of Saskatchewan's growth plan projects SMRs could boost provincial uranium sales to $2 billion per year, and could contribute to generating $16 billion in private capital investment and help in creating 100,000 new jobs, many benefitting northern and Indigenous communities.
Root said one of the key considerations for a successful deployment of SMRs is to welcome discussion about the safety of nuclear technology, something the Fedoruk Centre is well-positioned to play a part in.

"We believe that the conversation may be the most important thing," said Root. "We must listen. We must be respectful, acknowledge concerns and provide facts when they are asked for, and refrain from defensive or dismissive attitudes. Together, our Saskatchewan community can acknowledge common commitments to find the best way possible towards a cleaner energy system, weighing risks and benefits, and learning how SMRs can help us manage risks of a nuclear component more easily than might have been the case in decades past."

Root said the new SMR designs are focused on safety improvements.

"Safety is Job 1 in the nuclear industry and there is an independent federal government agency – the Canadian Nuclear Safety Commission – that scrutinizes every step of the way, preparing a site, constructing a facility, operating the facility and eventually decommissioning the facility. SMRs are designed to be safer than traditional nuclear plants, aiming to be inherently safe. In some designs, cooling does not require active pumping, so they are more resilient in case of a power failure, for example."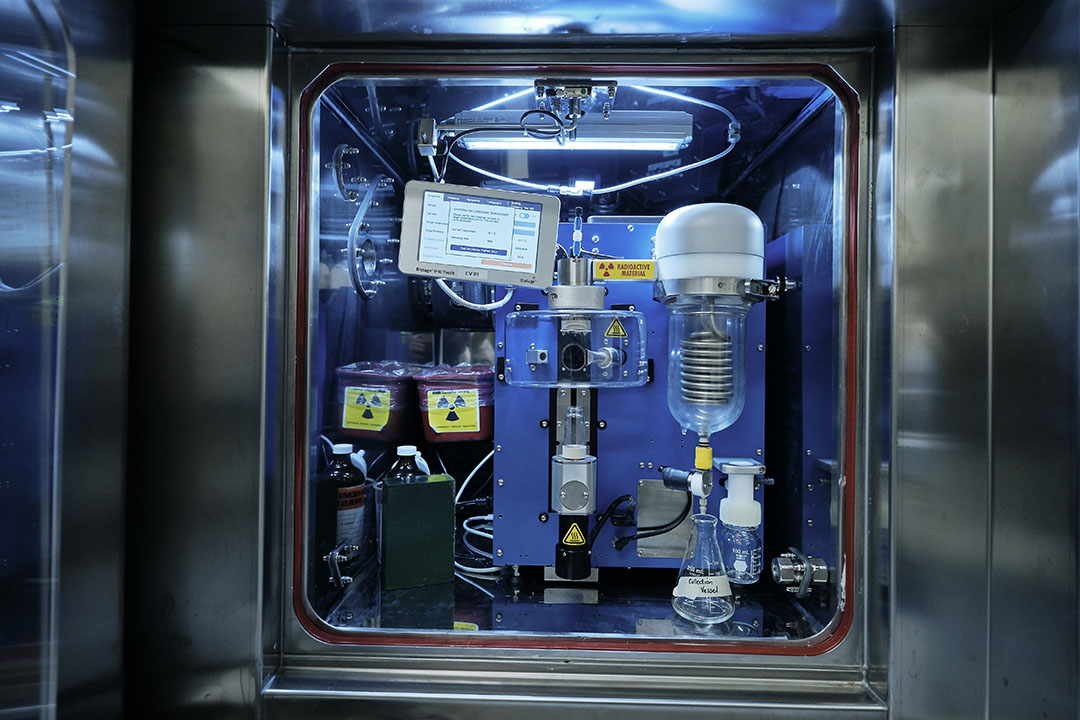 Root said one of the key activities of the Fedoruk Centre is to advise the public and government about nuclear science and technologies.

Canada's Small Modular Reactor Action Plan calls for partnering among "provinces and territories, Indigenous Peoples and communities, power utilities, industry, innovators, laboratories, academia, and civil society." The Province of Saskatchewan and the Fedoruk Centre at USask are among more than 100 entities across the country that have offered contributions to  the federal SMR action plan.

"Saskatchewan universities have contributed and everyone has put in their two cents to create a national picture of all of these players contributing to SMRs, aligning somewhat as a distributed team," said Root.

With provincial plans for SMR deployment taking shape over the next few years, Root said now is the perfect time for Saskatchewan post-secondary institutions to bolster academic leadership for research and education in SMR-related topics.

"The Fedoruk Centre has funded many projects to strengthen nuclear research, development, or training, led by professors at the University of Saskatchewan and at the University of Regina," said Root. "I believe we are short on academic leadership in nuclear topics in Saskatchewan. It will be about six or seven years before SMRs could be deployed, but by then you want to have people ready to support the new technology. First, we need the dedicated academic leaders and then there are years to develop programs and a workforce for the nuclear sector. The time to start is now.

"It's not only about SMRs, but also the social science of how you interact with communities about nuclear power, and about using radio isotopes for health, or applying nuclear methods to advance materials for everyday life. All these aspects of nuclear science and technology are connected. Ideally, many Saskatchewan researchers and teachers would choose to participate in nuclear research, development and training, and also to be available to respond to public interests or concerns, sharing their individual perspectives and expertise in respectful conversation."

The Fedoruk Centre was established in 2011 as a not-for-profit corporation with an independent Board of Directors and USask as the sole member. The Fedoruk Centre is funded through an agreement with Innovation Saskatchewan, an agency of the provincial government, plus revenue from third parties, for the purpose of helping to place Saskatchewan among global leaders of nuclear research, development and training.