"GIFS provides our industry, academic, and public partners in agri-food and agriculture the opportunity to accelerate and scale their research, so that it makes an impact in the world, increasing yields, improving drought resistance, and much more," said Dr. Steven Webb (PhD), chief executive officer of GIFS.
Webb said to help solve the challenge of food security in a growing world, Canada needs to be more efficient and effective in its attempts to innovate. That means working collaboratively and scaling efforts, so discoveries leave the lab and positively impact food security around the world.
"As 33,000 leaders from 190 countries gathered at COP27 to debate how to address the impacts of a changing climate, the world's population surpassed eight billion people. Less than a century ago it was two billion," said Webb. "Crossing this symbolic milestone highlights the pressing realities of a growing population on a finite planet. To address this reality, we need to fail fast, learn quickly, and prepare a regulatory runway for the innovations that follow."
According to McKinsey & Company, one in nine people can't get enough to eat every day, and 33 to 40 percent of our food is lost or wasted each year. As the world's population continues to grow, significant challenges lie ahead in feeding an unprecedented number of people while trying to raise the quality of life for all and, at the same time, reduce carbon emissions.
"When people ask me what the solution to sustainable and global food security is, I tell them better collaboration and more innovation," said Webb. "Innovation requires us to think about our approach to food and agriculture differently, and shift our ways of doing science, agriculture and food processing towards options that are economically, environmentally and socially sustainable. Collaboration is just as critical because we can't do this on our own … Innovation is a team sport."
Webb's team is currently reorganizing processes and attracting talent to better focus on their mission of working with partners to discover, develop, and deliver innovative solutions that produce globally sustainable food.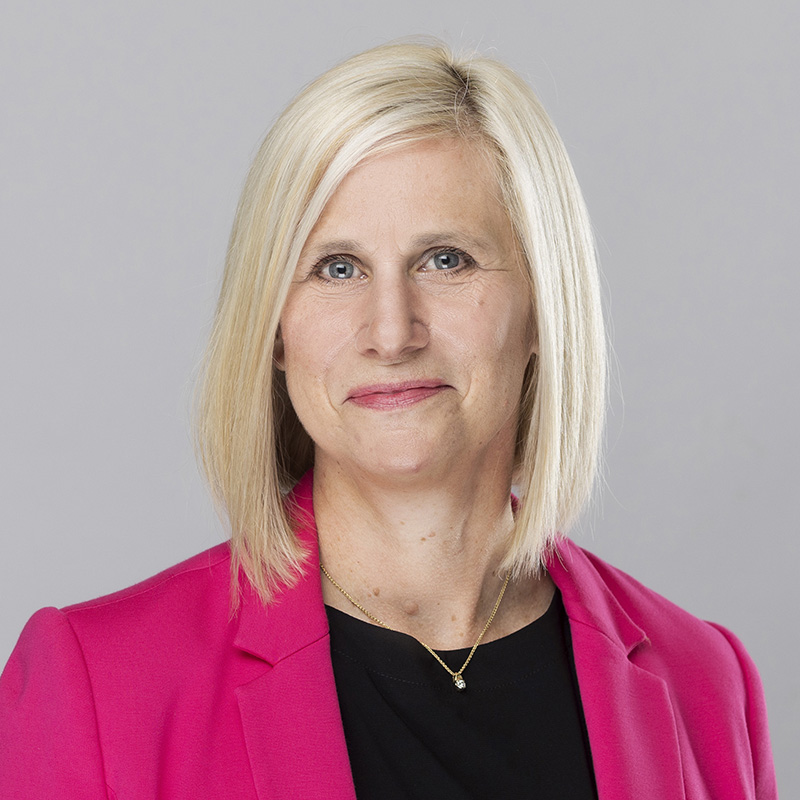 To help with this, the institute hired its first chief scientific officer, Dr. Nancy Tout (PhD). Tout spent more than 21 years at Syngenta Canada and has a wealth of leadership experience in research and development. Her expertise, deep industry connections, and knowledge of the Canadian research environment are already making an impact.
"GIFS fills an important gap between knowledge creation and market impact," said Tout. "Our partnership model brings industry, government, and academia together … three sectors that need to collaborate to spark meaningful discoveries and market impacting innovations that positively effect producers and consumers lives."
Alongside these critical partnerships, GIFS is developing programs and technology platforms designed to add speed and scale to the discovery, development, and delivery phases. One of those programs is accelerated breeding.
"Accelerated breeding can decrease the time required to deliver new products into the hands of producers by two to three years, improving the chances of hitting future crop production targets," said Tout. "When researchers make a discovery, this program will provide vital information so that they can choose what areas to focus on to develop it into something that leaves the lab."
Dr. Raju Datla (PhD), who leads GIFS' resilient agriculture research, has leveraged GIFS' engineering biology platform to discover protein variants he hopes will improve plant efficiency in the use of water, nutrients, and photosynthesis while increasing the yield these crops' output. GIFS accelerated breeding program aims to more efficiently and effectively help Datla identify the best protein variant to develop plants that will improve future crops.
"GIFS new high throughput Inscripta Onyx gene editing platform offers unprecedented genome engineering capabilities for targeting genes or whole genomes in experimental systems like E coli, yeast and other microbes at a scale and depth not possible before," said Datla. "My team used the unique capabilities of this system to target genetic mutation of an important eukaryotic signaling protein linked to key performance functions of agriculture crops and human health."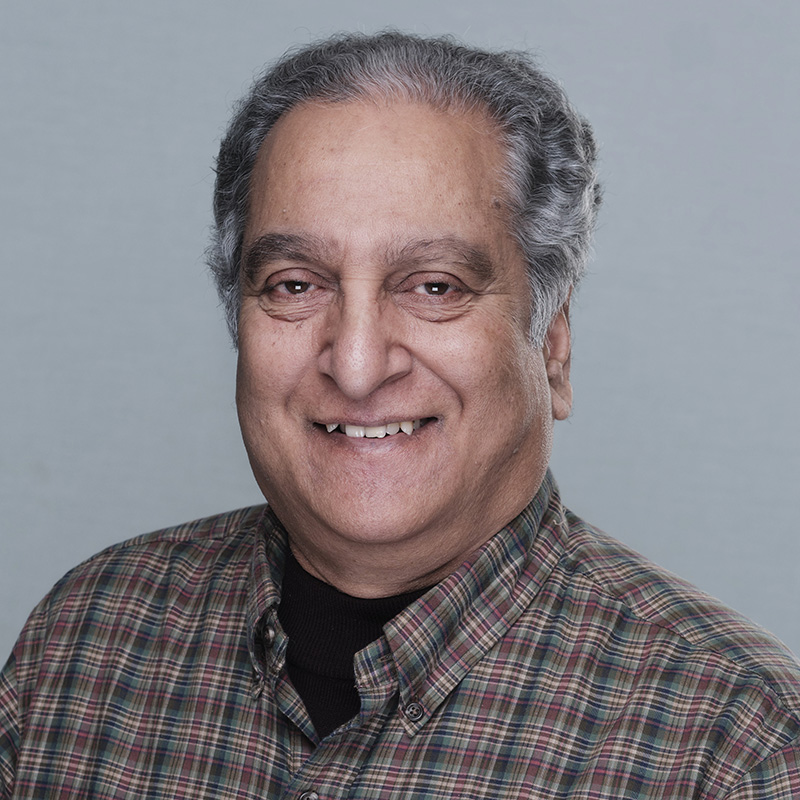 Datla said early experimental findings from these studies show promise and his team is currently assessing the potential applications of these variants in crop plants. Accelerated breeding at GIFS will improve this process and drive it towards market impact.
"We can't solve today's challenges with yesterday's technology," said Webb. "I think that sums up GIFS brilliantly. Our accelerated breeding and biomanufacturing programs help our partners speed up the entire 'design, build, test, and learn cycle' researchers go through so that results come faster and with greater certainty."
Thanks to funding investments from federal and provincial governments, GIFS is building Western Canada's only biomanufacturing program dedicated to advancing sustainable agriculture and innovative food ingredients.
"The world witnessed the impact of biomanufacturing when virologists around the globe raced to produce a COVID-19 vaccine. Thanks to the robust speed, scale, and teamwork between industry, academic, and government, safe and efficacious vaccines were produced in record time, saving countless lives," said Webb. "In a similar way, accelerated breeding provides breeders more information, helping them focus on advancing and testing lines that have the potential to be new varieties or hybrids for producers."
But speed needs direction, and innovations are of little value if they never leave the lab. To help ensure game-changing discoveries are used by breeders, understood by producers, or trusted by consumers, a policy and regulatory pathway is required to get a discovery out of the lab and into the world.
"Data and information sharing is key to accelerating new scientific breakthroughs and innovations, contributing to the integration of scientific data, bridging basic science with applied research, and facilitating technological innovations," said Dr. Lana Awada (PhD), senior policy fellow in food security at the Centre for the Study of Science and Innovation Policy in the Johnson Shoyama Graduate School of Public Policy at USask. "To achieve these goals, there is a need to develop and adopt policies that facilitate access and sharing within and across different stakeholders, such as scientists, breeders, producers, and consumers. A well-defined data governance and stewardship framework can improve access to and sharing of data and information."
For an innovation to lead to significant benefits it needs to be adopted and used. Building communication channels amongst stakeholder groups, like breeders, producers, and consumers, and well-designed regulatory and governance models can facilitate the widespread adoption and applications of technologies, Awada said.  
GIFS has made being a leader in framing, understanding, and communicating policy and regulatory interests in agri-food and agricultural innovation a priority and is collaborating with regional, national, and global partners to better understand the barriers to bringing new food ingredients to market and the regulatory and policy supports needed to help consumers adapt and adopt to these innovations.
The institute is a founding partner of the National Index on Agri-Food Performance, a public-private coalition establishing Canada's first agri-food sustainability index. The index will ensure transparency and clear metrics for understanding and communicating the accountability of Canada's agri-food system. Webb also recently participated as a witness on the House of Commons committee on global food security.
Webb said GIFS' task is to develop the technological and regulatory environment to speed up the discovery, development, and delivery pathways for researchers and industry partners working on solving global challenges to get their innovations into the world, making a positive impact on food security around the globe.