The Canadian Institutes of Health Research (CIHR) provided the funds under its Project Grant program designed to support research that advances health-related knowledge, health care, health systems, and/or health outcomes.
Improving the body's ability to repair nerves using non-invasive intermittent low oxygen therapy
Peripheral nerve injuries—injuries to any nerve outside of the brain and spinal cord—are highly prevalent, difficult to effectively repair, and often have poor outcomes for patients, including debilitating pain and compromised function. But a research team led by USask College of Medicine professor Dr. Valerie Verge (PhD) and University of Alberta Department of Medicine professor Dr. Ming Chan (MD) aims to change that.
"We can greatly enhance nerve repair by brief electrical nerve stimulation of the injured nerve before or just after surgical repair in rodents and humans, but this approach is invasive," said Verge.
A promising, non-invasive option for enhancing nerve repair is acute intermittent hypoxia—breathing alternating cycles of regular air and air with oxygen levels reduced by half. This creates a low level of "beneficial" stress throughout the body, activating many nerve regeneration genes.
"Because the entire body is exposed to this therapy, we believe it has the potential to globally impact nervous system repair in many forms," Verge added.
The research builds upon earlier work by Verge and USask Western College of Veterinary Medicine researcher Dr. Gillian Muir (DVM, PhD). In rats, the intermittent low oxygen therapy was capable of repairing completely severed nerves, in a manner similar to repair augmented by electrical nerve stimulation. The method has not yet been tested in other, more common forms of nerve injury.
In humans, intermittent low oxygen therapy has been extensively studied in clinical trials to understand its ability to improve remaining muscle function and sensation in humans with spinal cord injuries, and has been proven safe.
When tissue around a nerve swells or becomes enlarged, it can compress or pinch the nerve, causing pain, numbness, or weakened muscles. Verge's research team has developed a novel rat model of nerve compression and carpal tunnel syndrome. Using the model, the team will next identify the best intermittent low oxygen treatment for repairing nerves, after that compression is surgically alleviated.
The research team will then translate this to people by running a pilot clinical trial on patients diagnosed with severe carpal tunnel syndrome and slated for surgery to relieve their nerve compression. The findings will benchmark the effectiveness of the therapy in treating this common condition and open avenues for treatment of other peripheral nerve pathologies.
The five-year project was awarded $944,000 in CIHR funding to continue research into the usefulness of this promising non-invasive therapy option in peripheral nerve repair.
Understanding menstrual pain in youth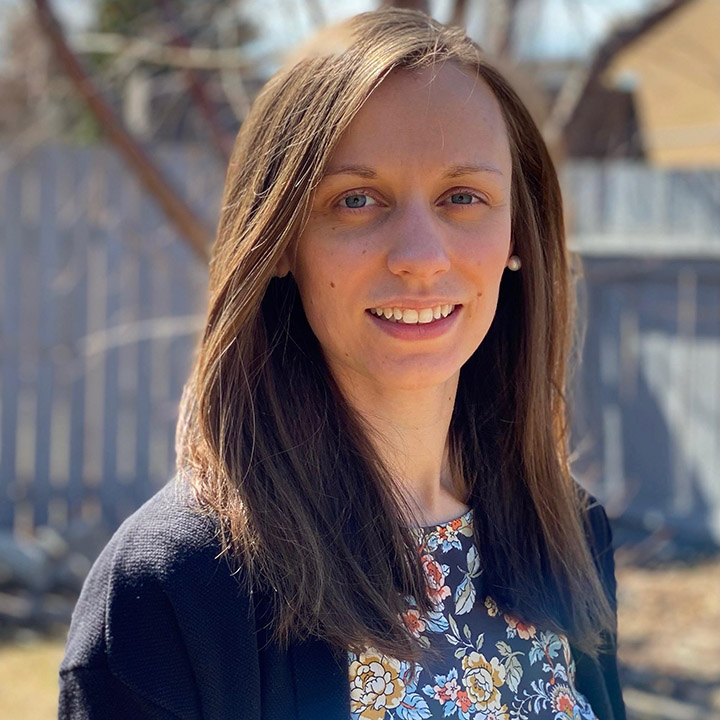 The majority of youth who menstruate report experiencing dysmenorrhea—or menstrual pain—with one quarter describing that pain as 'severe' or 'very severe.' However, little is understood about how dysmenorrhea begins and how it progresses over time.
A research project led by clinical psychologist Dr. Michelle Gagnon (PhD), associate professor of psychology and health studies in USask's College of Arts and Science, aims to fill this knowledge gap.
"In addition to the direct suffering that dysmenorrhea causes, in adults dysmenorrhea co-occurs with other chronic pain conditions, thus raising suspicions that poorly managed menstrual pain may actually increase the risk of chronic pain conditions," said Gagnon.
The study, the first of its kind, will follow a group of youth from before menstruation begins to three years after.
The study will identify psychological and social influences that may impact how youth expect to experience menstrual pain before they begin menstruating, and how these influences may affect the occurrence of dysmenorrhea down the line.
Researchers are aiming to create a map of how dysmenorrhea occurs over time. They will collect responses from youth participants and their respective parents to a series of questionnaires given at multiple stages: before menstruation begins, and regularly afterward. The data will be used to build an understanding of how youth experience menstrual pain and begin to analyze the relationship of dysmenorrhea to other pain conditions.
Other USask researchers working on the project include pediatrician Dr. Krista Baerg (MD), and College of Kinesiology associate professor Dr. Marta Erlandson (PhD). Additionally, the research team includes Dr. Jennifer Gordon (PhD) from the University of Regina and Dr. Sarah McQuillan (MD) from the University of Calgary.
With more than $416,000 in CIHR Project Grant funding, the research team hopes to develop knowledge that can be used in the development of prevention and education programs for youth who menstruate and their families to support them through incidences of dysmenorrhea and related chronic pain.
Tomorrow: Investigating innovative targeted therapies to combat HIV and fibrous scar tissue.