The two projects were awarded a total of nearly $55,000 through the Research Junction initiative, which supports the creation and development of joint university-city research projects to address contemporary urban issues for the benefit of local residents. 
Understanding connections between oral health and quality of life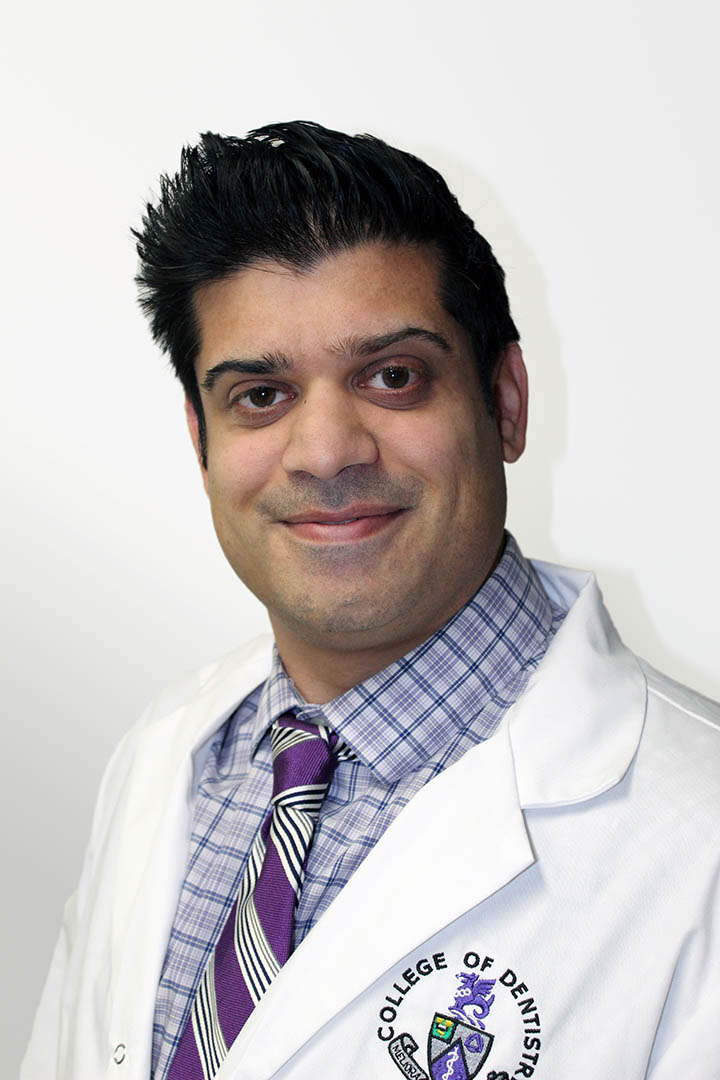 Dr. Keith Da Silva (DDS), assistant professor at USask's College of Dentistry, and Dr. Isobel Findlay (PhD), co-director of the Community-University Institute for Social Research, were awarded $24,918 for their project exploring connections between poor oral health, poverty, and overall quality of life for Saskatoon residents.  
They co-led the project with Saskatoon's senior planner Michael Kowalchuk, who has community development experience from various city initiatives and working groups.  
Da Silva said the idea for the project came from observing the dental college's student-run free dental clinic that operated in downtown Saskatoon. Its goal was to provide dental services to underserved communities. The free clinic was so popular that the lineup for service went around the block even in winter months, he said.  
"Not being able to access dental care is affecting daily life in almost every aspect," Da Silva said. "It just has a kind of progressive effect on everything." 
To obtain data for the project, researchers surveyed patients who had accessed the clinic. As Da Silva put it, the project showed a correlation between dental care, self-esteem, employability, and quality of life — and highlighted a greater need for access to quality dental care for underserved and impoverished residents.  
"We knew the problem was there, but not the extent of it, the impact," he said. "We know if you're missing front teeth, it's harder to smile, you don't feel as good about yourself. But when you start linking that to your ability to go to a job interview, which our survey shows, it starts having more depth of meaning to the overall nature of the problem." 
The data from this project have already been used by local and national researchers and advocacy groups. Da Silva, president of the Canadian Association of Public Health Dentistry, said the results of this project were a part of discussions around this year's federal dental plan for low-income Canadians. 
This Research Junction project received funding from the USask Pathways to Equity initiative, which supports community-centric research focused on homelessness, social justice, education, and health. The Pathways to Equity initiative receives support from an anonymous donor.  
Groundbreaking methods used to assess, study riverbank slides
Dr. Samuel Butler (PhD) and master's student Mark Lepitzki from USask's College of Arts and Science received $30,000 from Research Junction to use cutting-edge geophysical techniques to investigate and assess the structure of Saskatoon's riverbanks. The bulk of the research was conducted as Lepitzki's thesis work.   
The USask team partnered with Saskatoon's geotechnical engineering specialist Vanessa Heilman, an expert in the field who has already spent time studying the city's riverbanks and riverbank stability. Dr. Igor Morozov (PhD), geological sciences professor and an expert in seismic techniques, also contributed to the project.  
"It's a stepping stone to be able to help predict where slopes will fail," Lepitzki said. "My project is a foundation to start more research." 
The team also partnered with Dias Geophysical, a surveying and geophysical services company with offices in Saskatoon. The goal of the project was to use new survey techniques to map out the riverbank slope beneath the surface. 
"You push the top of a slinky, it's going to shear a little bit, but it's going to resist that motion. So, some of these seismic methods help us measure that property in the soils," Lepitzki said.  
Using newly developed techniques and proprietary equipment from Dias Geophysical, Lepitzki and the team from Dias were able to create detailed models of the riverbank slope without being as invasive as standard techniques require. Butler, head of geological sciences, said the investigative work provides better understanding of the riverbank slope.  
"It's still fairly new, using geophysics to study slope stability," Butler said. "We are providing more information to the geological engineers to make better predictions for these slope instabilities."  
The USask researchers said the contributions of Heilman and Dias Geophysical were crucial to the project's success. 
"It feels so fulfilling to offer something to this community, to hopefully build a foundation others can continue to build on," Lepitzki said.