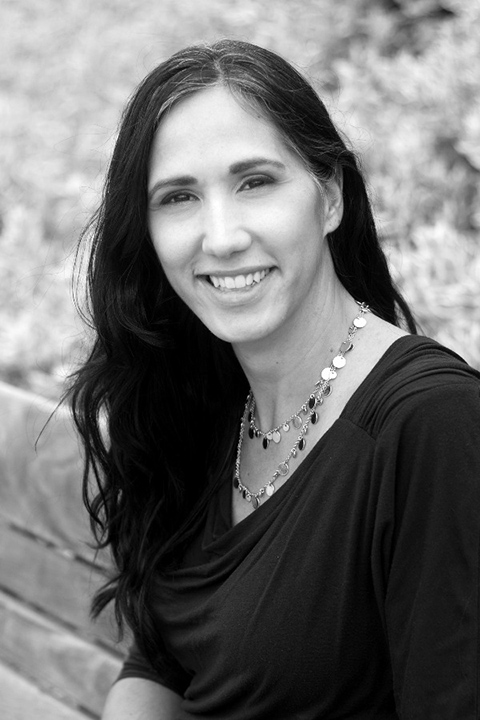 Orosz has been awarded a Partnership Engage grant of $24,925 by the Social Sciences and Humanities Research Council of Canada to pursue the project.
"Until relatively recently, the Canadian professional theatrical design field and the training that supports emerging designers has historically had limited opportunities to work with diverse casts due to embedded biases in the industry," said Orosz.
"'Why can't we see their faces?' is a familiar refrain from many directors due to poor contrast in the colour palette in relation to skin colours."
The research will consider all facets of a theatre production—costumes, makeup, accessories, scenery, projection and lighting—developing web-based resources for theatre training institutions and the theatre community to "train the eye" to develop colour palettes for diverse skin colours.
The study will use the USask College of Arts and Science Department of Drama studio theatre as a laboratory to collect data about the staging elements necessary to create diverse colour palettes.  Workshops will be conducted by Orosz and professional theatre designers Rachel Forbes and Sholem Dolgoy, and resulting data will be recorded digitally with graphic and written elements to create a free and accessible resource for theatre designers.
"Dissemination of the resulting outcomes will give future creative teams the tools to productively situate skin colour as the central element of the design colour palette," said Orosz.
The study will also work with the Gordon Tootoosis Nīkānīwin Theatre, the only Indigenous theatre company in Saskatchewan, to engage Indigenous artists and youth with the development and outcomes of the project. Orosz said her research team plans to expand the work to an international level after the Canadian portion of the study is established.
"At the heart of this research is the belief that all performers should be treated equally. For too long diversity has been an afterthought for theatre companies and, in turn, for designers. It is time to be a part of changing the industry, stop the inequality, and make all theatre artists secure so that they have the knowledge to create their art."
The research is conducted in partnership with the Associated Designers of Canada.