Malo is working alongside Dadachova, the Fedoruk Centre for Nuclear Innovation Chair in Radiopharmacy and professor in the College of Pharmacy and Nutrition, who came to USask due to its access to unique research facilities and potential to grow a radiopharmaceutical industry. She brought Malo onto her team to manage the lab and co-ordinate various research projects.

Malo's work managing the Dadachova Lab earned her a 2022 University Staff Excellence Award.

"Science should be a collaborative effort and working in Dr. Dadachova's lab has truly been that," said Malo. "I have had the opportunity to collaborate with countless other researchers within our own campus and across North America."

Malo attended the University of Alberta, where she completed a Bachelor of Science and a Master of Science in Biochemistry, under the supervision of Dr. Larry Fliegel (PhD). In 2006, she moved to Saskatchewan where she began working as a lab technician and later became a lab manager at USask, where she has been credited in more than 14 academic publications.

Some of Malo's early work with Dadachova demonstrated that fungal cells with the pigment melanin in their structure displayed an ability to withstand higher radiation doses than other non-melanized cells. The melanized cells also showed an ability to 'sense' their environment and adapt if exposed to the same stressors a second time. Melanin is found in all types of animals and is commonly known as the substance that causes pigmentation in hair, skin, and eyes. The work was funded by the Defense Threat Reduction Agency, a United States Department of Defense agency and conducted at the Radiological Research Accelerator Facility at Columbia University, and with collaborators at the United States Naval Research Laboratory.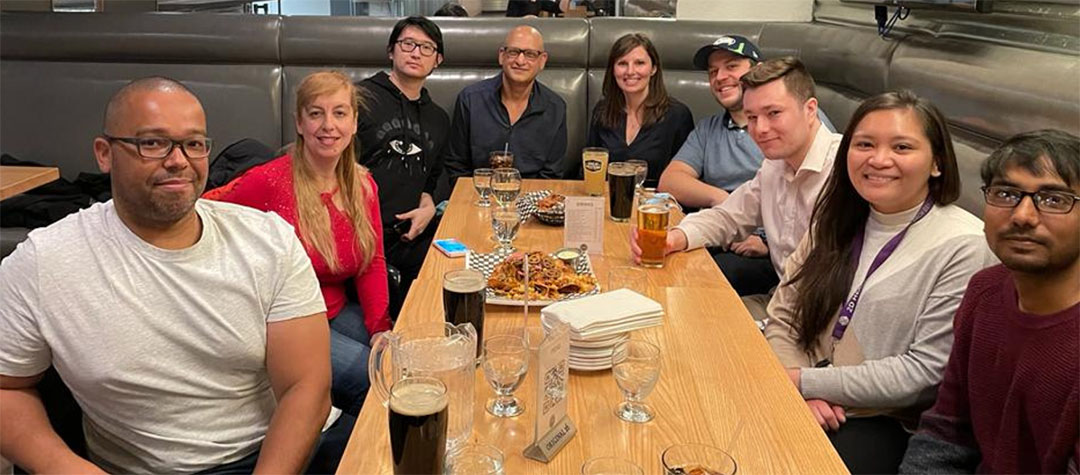 Recently, the team's main research focus has centered on how melanin may protect astronauts from radiation-rich space travel. Protecting astronauts from radiation in space addresses one of the many concerns with long-term space travel – a feat that many international space organizations are working to take on in the next decade.

This research work has taken Malo as far as the NASA Space Radiation Laboratory at Brookhaven National Laboratory, a U.S. Department of Energy facility, where she worked on an experiment in which melanin-containing mushrooms were tested to see if ingesting them and their melanin content could decrease the negative effects of space radiation on the body.

"Space travel involves countless risks, including radiation exposure," said Malo. "By identifying easily administered and safe means of protecting radiation-sensitive organs, you could potentially reduce some of the hazards of space travel."

With the onset of the SARS-CoV-2 pandemic, the research work was interrupted, but the lab team pushed on in the face of challenges with international travel and supply chain disruptions.

"Co-ordination of this work has been ongoing since 2019 and has been extremely challenging," said Malo. "The experiment was cancelled twice at the last minute due to complications during the pandemic and equipment failure at the NASA facility before we were finally able to complete it."

The next step of the project will assess the ability of melanin to be incorporated into plastics to be used in a physical shield. USask Master of Science student Michelle Vargas Fernandez is currently tasked with developing a plastic material that contains melanin nanoparticles so it can be tested for its ability to protect vital organs from simulated space radiation.

This protective technology could theoretically be applied to other people besides astronauts, such as those undergoing radiation treatments for cancer or other health concerns.

"Our work on developing radioprotective agents, in cancer therapy, and treatment of infectious disease is exciting because there is a clear real-world application and potential benefit," said Malo.

Aside from the ongoing work to propel radiopharmaceutical solutions to new heights, Dadachova's lab team and Malo work alongside Dr. Sean Maw (PhD) and the USask Space Team on their RADSAT-SK project – part of the Canadian CubeSat Project funded and facilitated by the Canadian Space Agency. A multidisciplinary team of USask and Saskatchewan Polytechnic students and staff, including students from the USask Space Design Team, are working to develop sensors that measure radiation doses that can be attached to a satellite. Launch is planned for early 2023, establishing the first Saskatchewan satellite to orbit in space.

"I consider myself a life-long learner, and I am continually challenged in my job to learn and expand my skill set," said Malo. "I love the challenge and hope to continue growing in this field."