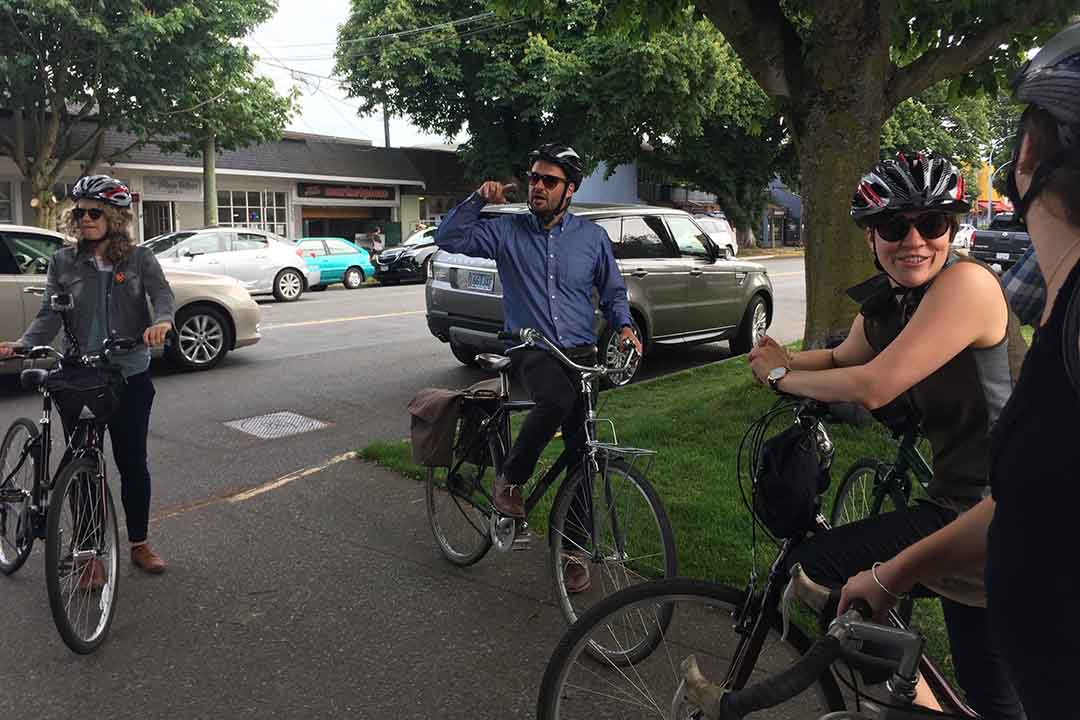 The $3 million Healthy Cities Implementation Science Team award was announced today in Ottawa by the Canadian Institutes of Health Research (CIHR). The funding, part of a total $27 million committed, is intended to support interdisciplinary teams implementing and evaluating interventions in diverse urban contexts with the goal of improving health and health equity.
"Climate change, health, and sustainability all hinge on a rapid transition to sustainable transportation," said project co-leader Dr. Daniel Fuller (PhD), a researcher at USask's College of Medicine. "Our impact will be evidence-informed methods that will allow cities to, as quickly as possible, implement sustainable transportation interventions."
The project will involve multiple research approaches, including analyzing municipal policy documents and plans, interviewing elected officials and city staff, and collecting survey data from citizens in each city.
"We are working closely with researchers and city staff from Halifax, Montréal, Kingston, Guelph, Toronto, Saskatoon, Calgary, Surrey, Victoria, and Melbourne, Australia," said Fuller.
The project—a culmination of years of research and collaboration—is co-lead by Dr. Meghan Winters (PhD) from Simon Fraser University and Dr. Marie-Soleil Cloutier (PhD) at l'Institut National de la Recherche Scientifique. 
The USask contingent of the team consists of Fuller, geography and planning researchers from the USask College of Arts and Science Dr. Scott Bell (PhD) and Dr. Ehab Diab (PhD), and Dr. Nazeem Muhajarine (PhD), community health and epidemiology researcher from USask's College of Medicine.

Approximately $700,000 dollars will fund research at USask over the next six years, to be used for training programs, funding for graduate students, summer institutes, and international experiences for students and researchers to learn from international cities. 
"We are leading the student training aspects of the grant, including developing credentials in implementation science and healthy cities for USask and for students from across the country and internationally," said Fuller.
"There will be considerable opportunities for USask trainees across a variety of disciplines to participate in this work."