Dr. Sarah Oosman (PhD), acting director of USask's School of Rehabilitation Science, is one of the lead researchers on a project titled "Strong Bodies, Spirits, Minds, and Voices" Privileging Indigenous Knowledge to Guide Pediatric Type 2 Diabetes Prevention with First Nations and Métis Communities in Saskatchewan." Oosman co-leads this interdisciplinary project with Dr. Shelley Spurr (PhD) and Dr. Jill Bally (PhD) from the College of Nursing, Dr. Amanda Froehlich Chow (PhD) from the School of Public Health, and Knowledge Keepers Gilbert Kewistep and Margaret Larocque.
The goal of the project is to connect directly with Elders, Knowledge Keepers, youth, and families in Indigenous communities to co-create and implement an Indigenous-driven health promotion intervention toolkit for preventing Type 2 diabetes, that is grounded in Indigenous world view.
"We want to reframe our approach to health promotion and wellness research in ways that are relevant and meaningful to Indigenous communities in order to positively impact and influence wholistic wellness among Indigenous youth and their families, particularly as Type 2 diabetes continues to grow," she said.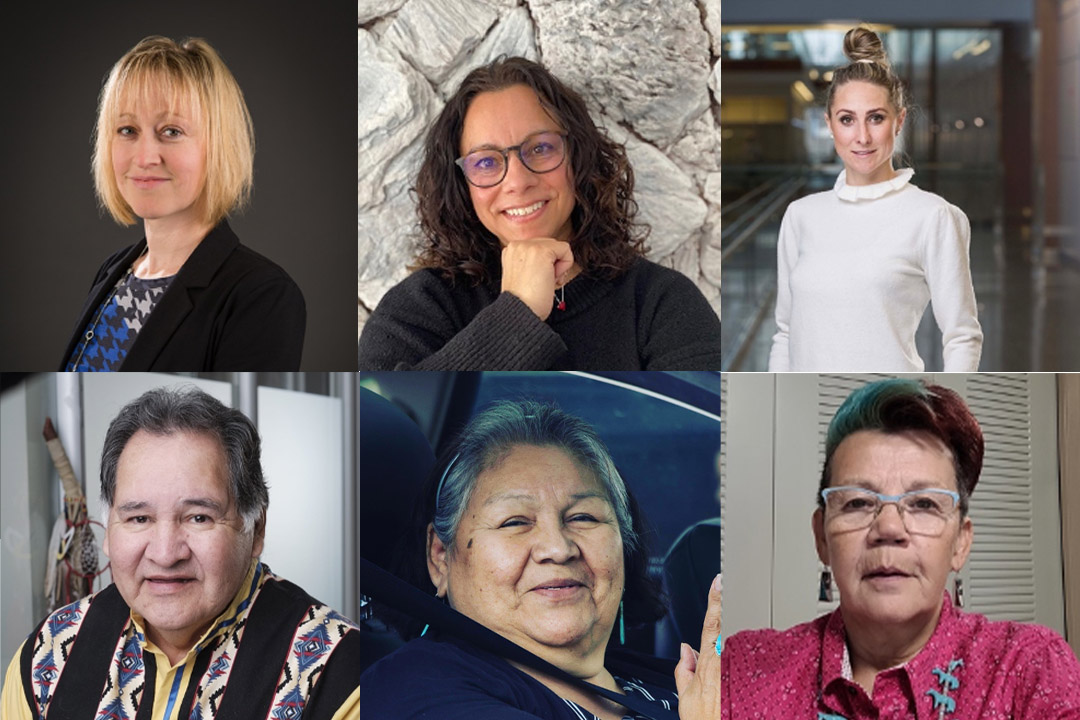 According to Diabetes Canada, age-standardized prevalence rates of diabetes in the country are significantly higher in the Indigenous population due to a number of factors including "Canada's historic and continued colonial policies, such as residential schools, Indian hospitals, and the '60s Scoop; lack of access to healthy, nutritious, and affordable food; and a strong genetic risk for Type 2 diabetes."
Diabetes is prevalent at a rate of 17.2 per cent among First Nations peoples living on-reserve, 12.7 per cent among First Nations peoples living off-reserve, and 9.9 per cent among Métis peoples – compared to a rate of only five per cent among the general population.
Indigenous and non-Indigenous scholars and community leaders – including community members with Type-2 diabetes lived experience – participated in numerous think tank sessions to help create a comprehensive funding proposal that was informed by First Nations and Métis knowledge, expertise, values, culture, and language.
The proposal calls for culture-based health promotion interventions designed to wholistically prevent Type 2 diabetes among Indigenous youth using a preliminary mitos miyoyawin (Cree for "tree of wellness") framework developed by think tank participants and informed by Indigenous knowledge.
"We have built relationships with several Knowledge Keepers who remind us that answers are already in the communities, and we must create space and opportunities to bring this knowledge to the foreground," Oosman said.
Oosman and her team were recently awarded nearly $2 million in funding over the next five years from the Canadian Institutes of Health Research (CIHR) to continue their research with current community partners and eventually expand it across diverse Indigenous communities throughout Saskatchewan.
Île-à-la-Crosse and James Smith Cree Nation are the first two communities to partner on this project. Several other communities, including Clearwater River Dënë Nation, La Loche, Sweetgrass First Nation, Little Pine First Nation, and Poundmaker Cree Nation, have also started engaging as partners with the project.
"This program continues to support the community and will enhance our ability to address Type 2 diabetes among our [Métis] people, with thoughtful consideration of unique, historical food accessibility realities in the Saskatchewan north," said Nap Gardiner from Île-à-la-Crosse.
Margaret Larocque, a lead Knowledge Keeper originally from Waterhen Lake First Nation who is guiding the project, noted the importance of addressing diabetes for children in Indigenous communities.
"Diabetes is an epidemic with Indigenous people, and we really need a lot of education and prevention for kids," she said. 
Indigenous youth have also been involved with the project in order to bring an intergenerational focus and to have their perspectives integrated throughout the research program.
"I honestly think it's a great opportunity to be doing this. We need more opportunities to connect young people to have conversations and learn from one another. We need to help other [young people] recognize the symptoms so diabetes can be controlled," said Chloe, a Cree youth from northern Saskatchewan.
Early intervention is a sentiment mirrored by many involved in the program's development. "This project is important so we can work with young people on the overall management of diabetes, including nutrition, physical activity, and Traditional Knowledge from our Elders," said Mike Marion, health director for James Smith Cree Nation. "Our Elders have knowledge from our history of living on the land and off the land, dealing with different diseases, how they dealt with diabetes and used traditional medicines, which is tied into a healthy body and healthy mind."
While the focus of this project revolves around the prevention of Type 2 diabetes among Indigenous youth in partner communities, Oosman expressed optimism that the framework being developed could have more applications and provide more culturally responsive framing relevant to Indigenous communities in Saskatchewan and beyond, for future health-care research.
"We have this great opportunity to come together to work as a collective to find the middle ground together as a team and with communities, and build something that can impact health equity and future health and wellness," Oosman said.