Titled Living Together: Communities and Protected Areas in Chile, Natcher's book has been many years in the making and was delayed by the COVID-19 pandemic.
The core of the book is exploring how to balance important issues of environmental and natural resource conservation with the needs and rights of Indigenous peoples. As Natcher puts it, there are numerous climate-based and man-made threats to natural resources that must be contended with, so finding a responsible and collaborative approach is the best way forward for all peoples involved.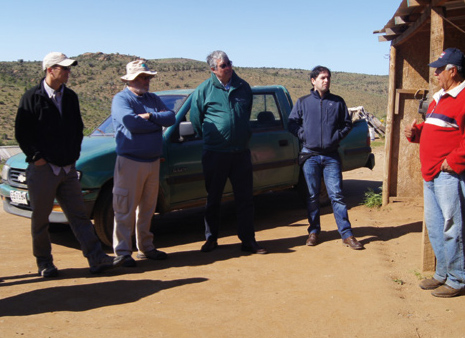 "It's how to manage parks and protected areas that can actually support the livelihoods of Indigenous communities, rather than making them more vulnerable to change," Natcher said. "You see the same challenges here (in Canada) as well, where Indigenous parks and protected areas are being established and managed on the basis of Indigenous rights and values."
A professor in the College of Agriculture and Bioresources at USask, Natcher's research has been in the areas of economic anthropology and Indigenous land management.
Although much of Natcher's previous research has been with Indigenous communities in Canada and Alaska, he said the historical impacts of parks and protected areas have been experienced by Indigenous peoples throughout the world.
"Conservation, globally, has had a very significant impact on Indigenous communities," he said. "However, we are seeing the social and political empowerment of Indigenous peoples as they reclaim their rightful place in the management of these areas … These are Indigenous homelands — a change that is being characterized as a paradigm shift in park management."
Natcher worked with the Corporación Nacional Forestal (CONAF), a Chilean government-run agency that administers the country's parks and protected areas.
With the support of the Chilean government, Natcher visited six parks in Chile over three years and connected with community members, local leadership, and park managers during his research for the book, which he co-wrote with independent consultant Rolando Ramirez. 
Natcher said the book is now being used as a reference for the Chilean government as they develop new park policies moving forward.
"I think CONAF in genuinely committed to finding a balance between conservation and the rights and needs of Indigenous communities. I'm hopeful the book can help those efforts," he said.
This will not be Natcher's last foray into Chile, either. The book has led to several other related projects that are scheduled to be launched later this year.