A professor with the Western College of Veterinary Medicine (WCVM) at USask, Singh sees mentorship as a passion, one that he calls extremely rewarding in the academic community. From how to set up a research lab, to recruiting graduate students for projects, to connecting and collaborating with colleagues, Singh said the mentorship program will be able to help researchers in a myriad of ways.
"Imagine when I came as a PhD student here, from exactly the other side of the globe. The culture is different, the way you greet people is different, the way you order chemicals is different," he said. "It would be an enormous challenge for a new faculty member. So, our focus through this would be to provide support so that faculty members can weave themselves in the fabric and culture of our great campus."
Singh was part of a USask faculty committee tasked with evaluating pre-existing mentorship programs at USask and at other U15 universities. The goal was to develop a program at USask that could span the entire campus, provide mentorship resources, and connect researchers with similar interests.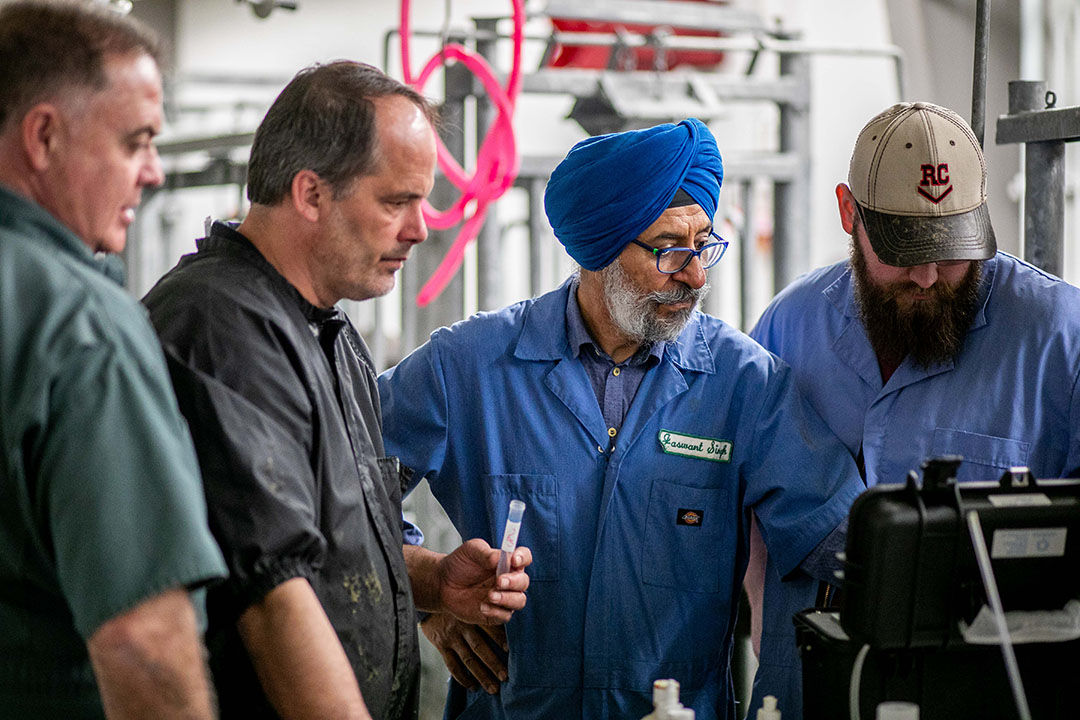 Singh called the implementation of an official mentorship program key for researchers of all experience levels.
"We are there to facilitate scholarly and research career development for new faculty and mid-career researchers, and also provide specific support to our research chairs," he said.
The committee determined that a new entity within the Office of the Vice-President Research (OVPR) should be created and run by USask faculty to help facilitate the program.
Dr. Baljit Singh (PhD), Vice-President Research at USask, helped spearhead the newly developed Faculty Mentorship Program to grow USask's current and future academic teams.
"We're excited to have Dr. Jaswant Singh lead the way for this new program that will support and mentor researchers across our incredible campus," Singh said. "This program will allow USask to continue recruiting and developing world-class researchers who can be what the world needs."
Jaswant Singh pointed to the interdisciplinary nature of USask's Signature Areas – a set of key research areas – as an important reason for developing an official research mentorship program.
As he puts it, a "one-size-fits-all" approach for mentoring researchers is not going to be effective across all disciplines. Singh said the program developed for USask will be flexible and responsive to help fit the needs of researchers who needed it.
"In this work, you always need to have interconnections with other disciplines, and that's a big need – to go across colleges," Singh said. "That's why we need something at the institutional level."
When Singh came to USask from India to complete his PhD studies, he had the support of numerous mentors whom he credits with helping get him established in the scholarly community.
Now Singh is excited to pass that support forward to more researchers in the USask community.
"Mentorship can take various forms. I've been interested in mentorship and the rewards you get with it – not monetary rewards, but the mental satisfaction you get from helping somebody else," he said. "As they say, I will treat the way I was treated. And I was treated so well by my mentors. I owe it to them to provide something similar to the next generation."