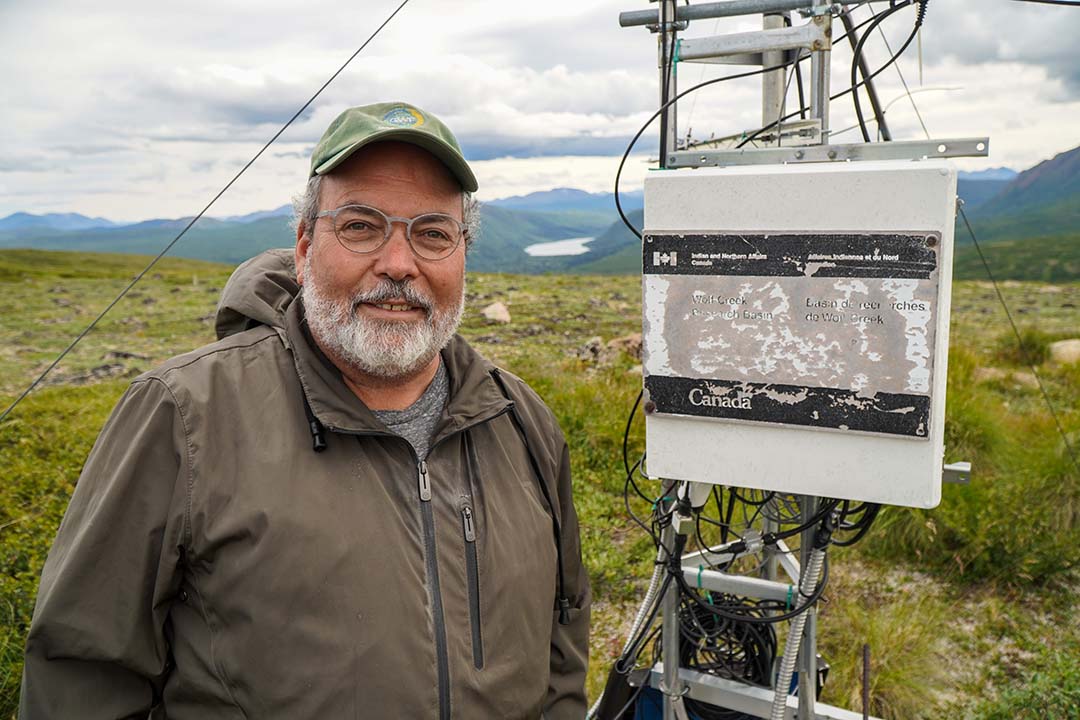 The research coming out of Global Water Futures (GWF) is being presented at an open science meeting over three days from May 15–17, and will highlight some of the best science and knowledge addressing solutions for Canada's water futures, including advancements in the forecasting and modelling of snow, glaciers, water quality, soil moisture, floods and droughts, in monitoring of water quality, in detection of the COVID-19 virus in community wastewater, in Indigenous co-creation of knowledge, and in how national and international policies could achieve water sustainability.
"Global Water Futures is ambitious, and it has become the most scientifically productive freshwater research program in the world," said Dr. John Pomeroy (PhD), GWF director and Canada Research Chair in Climate Change and Water Resources at USask. "In seven years, GWF has worked with hundreds of partners to dramatically increase the knowledge and science capacity needed to improve freshwater security in Canada and around the world."
In his opening remarks at the GWF Finale, Pomeroy applauded the advances made through tremendous efforts by the 65 research teams and nearly 2,000 researchers, students, staff, and personnel whose research benefited from GWF funding and support.
"When we look at what GWF has accomplished, it is very satisfying and achieves more than we hoped for back at its launch in September 2016," said Pomeroy. "GWF has made advances in modelling and forecasting that will help protect and inform tens of millions of people in Canada, and potentially billions worldwide. There is new science helping farmers become more efficient and better stewards of the land and water. We understand better what is likely to happen to mountain glaciers, northern permafrost, forests, lakes and river flows in the future, with enough time to adapt our policies and practices to mitigate the effects."
And this is only a small handful of what has been accomplished, said Pomeroy.
"This legacy will benefit Canadians for generations through some fundamental changes in how we apply solutions to water problems in Canada. The fuller engagement of Indigenous communities in water science and management, creation of the federal Canada Water Agency, and new federal-provincial conversations on streamflow forecasting are partly thanks to the efforts of GWF."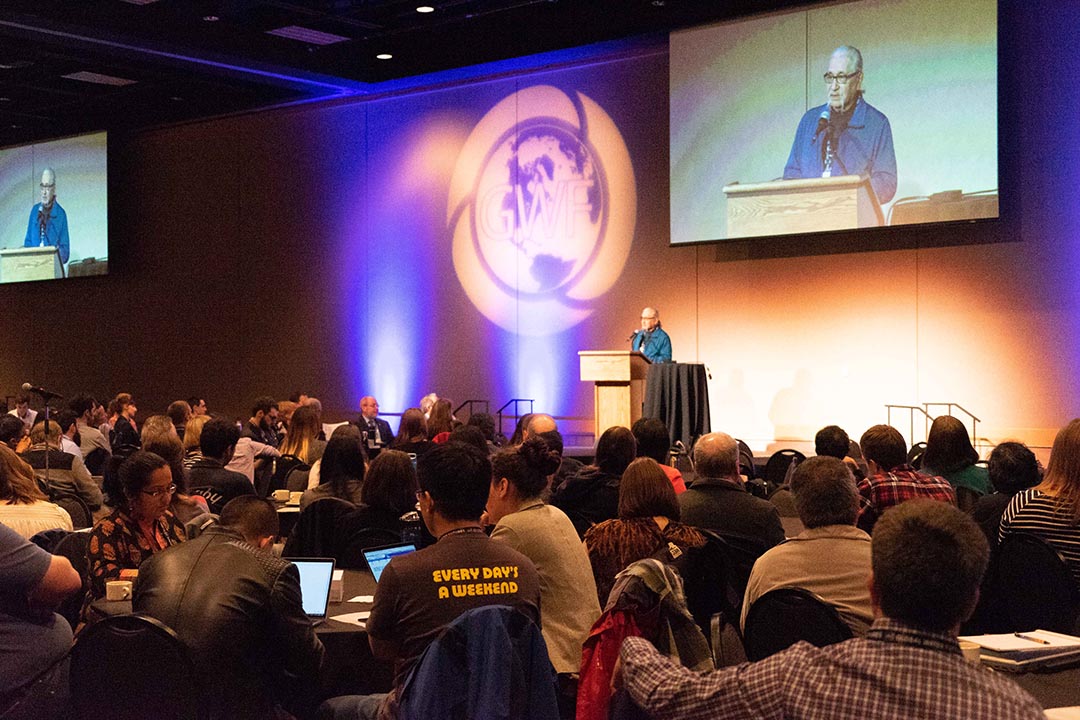 GWF was established in 2016 with a $77.84 million grant from the Canada First Research Excellence Fund (CFREF) and featured a unique partnership between the program's lead institutions: USask, University of Waterloo, McMaster University, and Wilfrid Laurier University, that works with over 500 user groups and supports the research of more than 200 professors at 23 universities across Canada.
While the initial CFREF program is wrapping up, GWF research will continue thanks to facility research funding from the Canada Foundation for Innovation (CFI) Major Science Initiative (MSI) grant for the Global Water Futures Observatories (GWFO) network, an initial $15.25 million grant for 64 water observatory sites and several major water laboratories across Canada.
The new funding will help strengthen GWF's ongoing reputation. The efforts of GWF have been lauded internationally, with GWF scientists being called to the United Nations (UN) headquarters to speak at the UN Water Conference in March 2023.
The expertise shared with the UN global community has led to advancements in the role of women, girls, and traditionally marginalized groups in water policy and water rights, an internationally recognized UN Year of Glaciers' Preservation (2025), identification and awareness of at-risk freshwater rivers, lakes and streams, and the proposal for the Intergovernmental Panel on Global Water Assessment, the next step following the highly cited Intergovernmental Panel on Climate Change (IPCC) report that also features GWF researchers.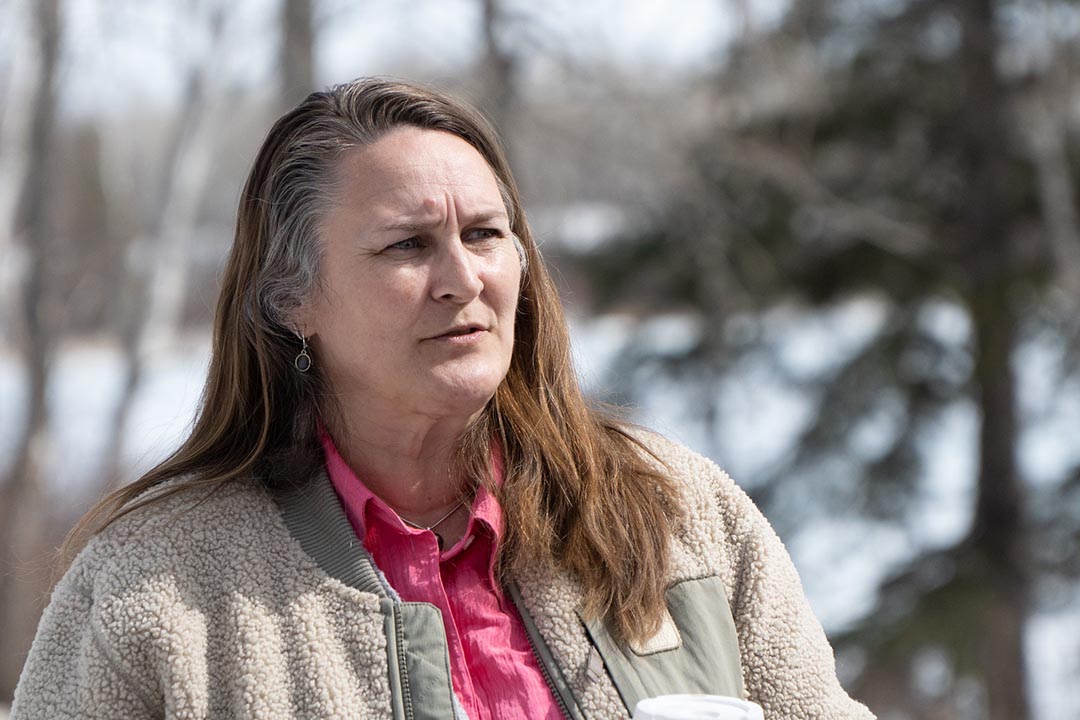 Dr. Corinne Schuster-Wallace (PhD), GWF associate director and USask professor in the Department of Geography and Planning, is the liaison lead for the GWF Indigenous Engagement Committee which has worked over the course of the program to create better ways of learning across disciplines, genders, and cultures.
"GWF is an example of how important it is for researchers to properly engage with and support Indigenous communities, governments, and organizations in their research in ways that weave traditional and western sciences towards better evidence-informed policies when it comes to water," said Schuster-Wallace. "It has been a real honour to work beside so many knowledge keepers and decision makers and I am excited about the new ideas and networks that are developing through GWF research. The framework being presented at the GWF finale by our Indigenous colleagues is a critical step forward in how we as non-Indigenous researchers engage in research."
Schuster-Wallace said that while the program is coming to an end, the work of GWF is only a stepping-stone towards the future.
"There is so much work to do, but with a shared network the size of GWF, I feel our momentum propelling us towards a better, more equitable and sustainable, water future."