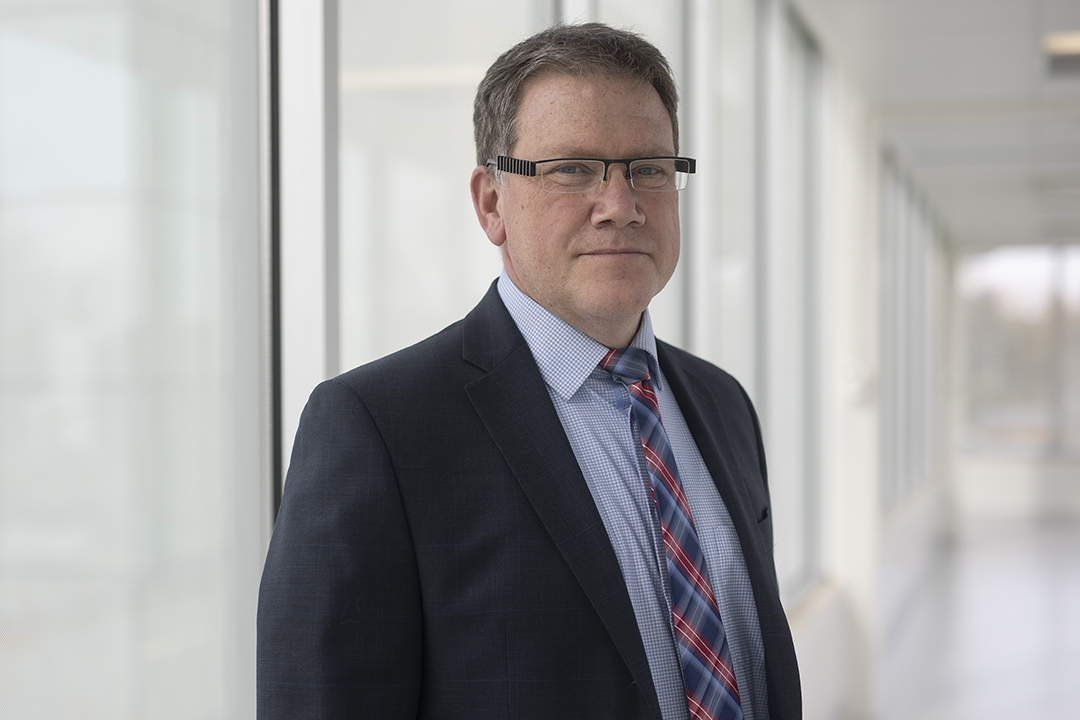 As someone who has dedicated his professional life to fighting life-threatening diseases, Dr. Volker Gerdts (DVM, PhD) knows the biggest impediment to getting back to normal are those who are hesitant or refuse to be vaccinated against COVID-19.
Many people have questions about the changing guidelines for the use of AstraZeneca's COVID-19 vaccine. Here are some answers from infectious disease specialist Dr. Alexander Wong.
Student volunteers from the University of Saskatchewan's (USask) College of Pharmacy and Nutrition (CoPN) have signed up in droves to help deliver COVID-19 vaccines during Phase 2 of the provincial immunization plan.
The University of Saskatchewan (USask) campus will soon become a major provincial pandemic hub for COVID-19 vaccination.
First-year University of Saskatchewan (USask) medical student Morgan Schatz was one of nearly 50 medical students who assisted the Saskatchewan Health Authority (SHA) with contact tracing efforts in Dec. 2020.