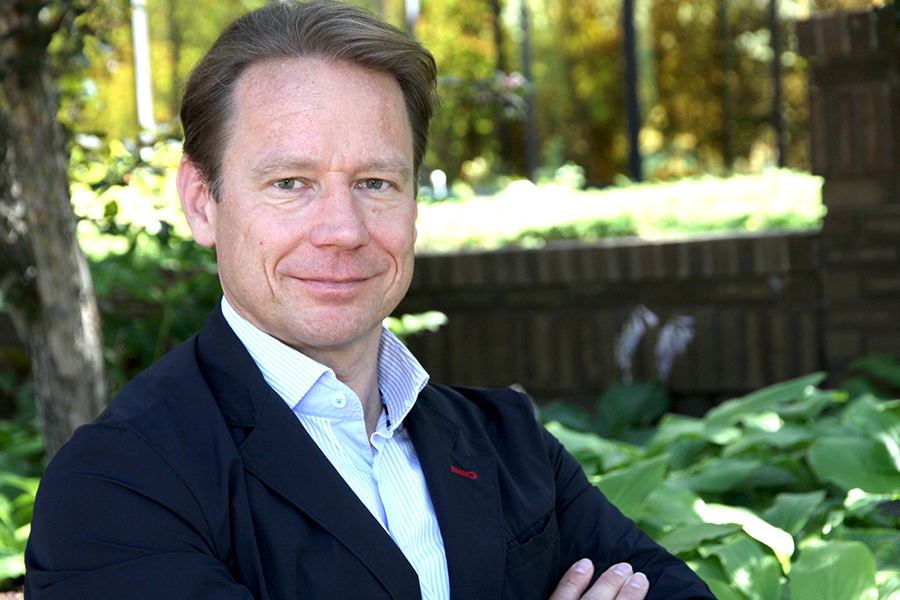 "We are delighted that an international search has attracted an innovation leader with such outstanding skills to foster the successful commercialization of discoveries at our university and enhance Saskatchewan's economic growth and social development," said Karen Chad, U of S vice-president research.
"Building on the ILO's excellent track record, Johannes will play a key role in the strategic development of Saskatchewan's innovation agenda through forums such as the Saskatchewan Commercialization Partnership which includes the University of Regina, Saskatchewan Indian Institute of Technologies and Saskatchewan Polytechnic," said Chad.
Reporting to the vice-president research, Dyring will oversee a staff that provides guidance and services to researchers, companies and entrepreneurs, enabling promising technologies to reach their full potential, transferring breakthrough research to the marketplace and fostering new companies based on novel research.
Dyring previously served as chief executive officer of
SLU HoldingAB
,
a subsidiary of the Swedish University of Agricultural Sciences responsible for providing venture capital and innovation support to researchers, employees and students at the university.
While earning a PhD in sub-atomic physics in 1997, he co-founded and managed a European subsidiary of an American aerospace materials company. He then became CEO of CONNECT Eastern Sweden, a privately funded non-profit business network that links clients to relevant practical business experience and resources. Under his leadership, the network grew from 30 corporate partners to over 120 in five years and attracted major venture capital investment. In 2006, he co-founded Dedicera AB, a business consulting firm.
Dyring has attended executive programs at Harvard University and the University of Toronto's Rotman School of Management, and is an International Fellow of the Royal Swedish Academy of Agriculture and Forestry.
"I very much look forward to working with researchers and the broader community to explore, contribute to, and seize new opportunities in the region and nationally to enhance sustainable growth and welfare," said Dyring.
The ILO is ranked second in Canada for licensing revenue by the Association of University Technology Managers. ILO flagship programs include the start-up company initiative Tech Venture Challenge, an entrepreneur-in-residence, a graduate-student entrepreneurism program which aims to expose students to business-development concepts and opportunities, technology commercialization internships and the development of a business accelerator with public- and private-sector partners.
"We look forward to welcoming Johannes, his wife Anna and their three children to the Saskatoon community," said Chad.
-30-
For more information, contact:

James Shewaga
Media Relations Specialist
University of Saskatchewan
Office: 306-966-1851
james.shewaga@usask.ca
Kathryn Warden
Director of Research Profile and Impact
University of Saskatchewan
Office: 306-966-2506
kathryn.warden@usask.ca