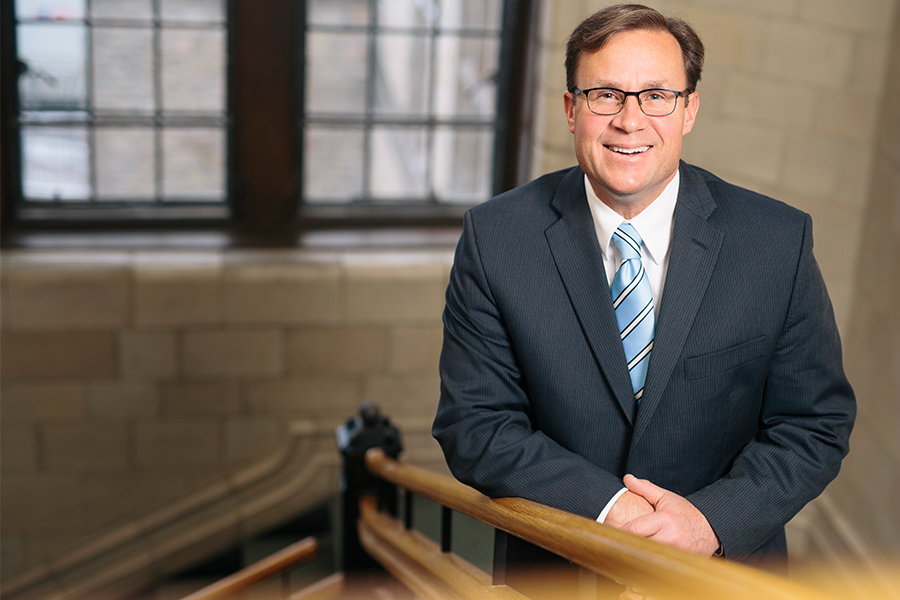 Norris, who had previously announced he will not be seeking re-election in the upcoming provincial election, will resign as MLA effective December 31, 2015.
Reporting to the vice-president research, Norris will initiate and manage new strategic research partnerships for the U of S at the local, regional, national and international level.
"I am thrilled to welcome back Rob to the university in this role, which is critical to taking our research to new levels," said Karen Chad, vice-president research. "Rob's proven skill in partnership building and his passion for discovery and innovation at the U of S will help us increase the power of our research relationships and identify opportunities for new research alliances."
From 2004 until his election as an MLA in 2007, Norris was the university's co-ordinator of global relations, responsible for helping to shape and sustain partnerships with public and private stakeholders. Under university agreements and Saskatchewan legislation, an employee who is elected to a federal, political or municipal public office is granted an unpaid leave of absence.
During his leave, Norris served as Saskatchewan Minister of Advanced Education, Employment and Immigration, Minister Responsible for Saskatchewan Power Corporation, and Minister Responsible for Innovation, among other responsibilities. He also served as Legislative Secretary for First Nations and Métis Engagement and Legislative Secretary for International Trade and Education. He last served in cabinet more than a year ago.
In his new role, Norris, who has a master's degree in political science, will advise on partnerships related to the university's six signature areas of research and flagship research centres and offer advice on partnership development and policy to academic and administrative units related to the university's discovery and internationalization missions.
"I have been honored to serve my constituents for the past eight years and I am delighted to be returning to the U of S, particularly at this time when the university is undergoing an exciting renewal and is helping to address global challenges as a member of Canada's top 15 research-intensive universities," Norris said.
-30-
For more information, contact:

James Shewaga
Media Relations Specialist
Advancement and Community Engagement
University of Saskatchewan
Office: 306-966-1851 Cell: 306-270-5583
james.shewaga@usask.ca