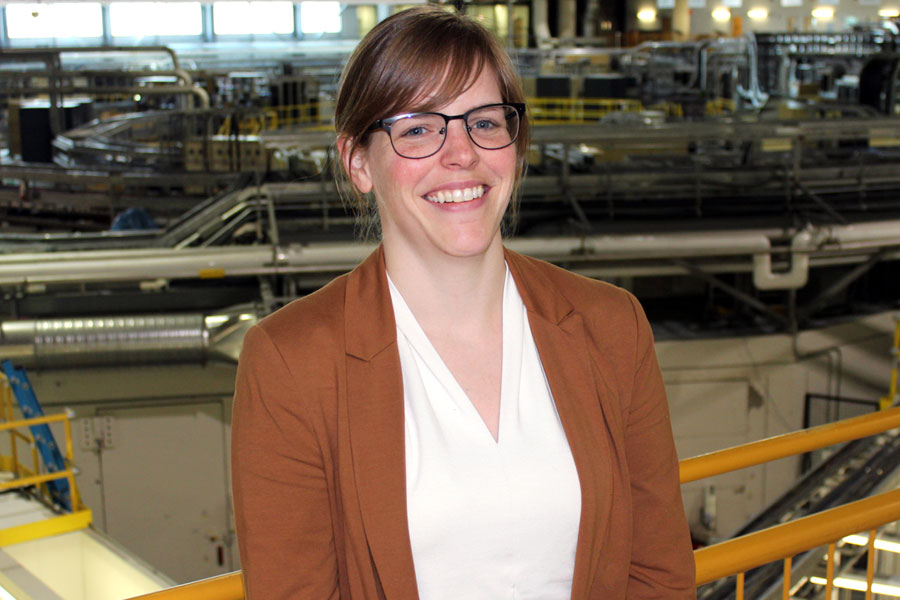 SASKATOON - Whether it be from a field, grassland, or even the forest, Kendra Purton is finding remarkable similarities in soils across a section of Saskatchewan - a result that neither she nor fellow soil scientists were expecting to find. The results could have drastic implications on future soil management at a time of changing climate.
"Regardless of the soil we were looking at, the results were remarkably similar," said Purton, a master's student at the University of Saskatchewan. "When we looked at five different samples, from different depths, we saw more difference in, say, a 20-cm depth than we saw over a large distance."
The samples Purton refers to come from locations spanning the forests of west-central Saskatchewan to the grasslands further south, an area of about 46 km. The samples were tested for soil organic matter (SOM), focusing on different forms of carbon and nitrogen.
A bulk of the testing was done at the world-class soil science facility on the Spherical Grating Monochromator (SGM) beamline at the Canadian Light Source synchrotron. Purton notes that most synchrotron facilities are not keen on getting dirty, but "SGM has worked very hard to ensure the beamline works well with environmental samples."
Purton, her collaborators, and her supervisor, soil scientist Fran Walley, were surprised at their results.
"What's remarkable is that we are not detecting differences between land uses," said Walley. "And these are dramatically different locations … The literature would suggest you would see differences, and we were expecting to see those differences."
Purton adds that there is a long-standing idea that old SOM is inherently stable and has a different chemical composition, and no one has ever really questioned that.
"But that theory is mostly based on assumptions that have not been verified," said Purton. "So, based on new techniques, it allows us to question those ideas in ways that have not been done previously."
Purton's work has earned her the Harry Toop Memorial Prize in Scientific Writing, as well as the U of S Graduate Thesis Award.
"I've always been interested in the interaction between humans and the environment and how climate change is going to affect how we manage soils," said Purton.
A photo of Kendra Purton is available upon request.
-30-
About the Canadian Light Source Inc.:
The CLS is the brightest light in Canada—millions of times brighter than even the sun—used by scientists to get incredibly detailed information about the structural and chemical properties of materials at the molecular level, with work ranging from mine tailing remediation to cancer research and cutting-edge materials development.
The CLS has hosted over 2,500 researchers from academic institutions, government, and industry from 10 provinces and 2 territories; delivered over 40,000 experimental shifts; received over 10,000 user visits; and provided a scientific service critical in over 1,500 scientific publications, since beginning operations in 2005. The CLS has over 200 full-time employees.
CLS operations are funded by Canada Foundation for Innovation, Natural Sciences and Engineering Research Council, Western Economic Diversification Canada, National Research Council of Canada, Canadian Institutes of Health Research, the Government of Saskatchewan and the University of Saskatchewan.
For more information visit the CLS website
or contact:

Mark Ferguson
Communications co-ordinator
(306) 657-3739
mark.ferguson@lightsource.ca