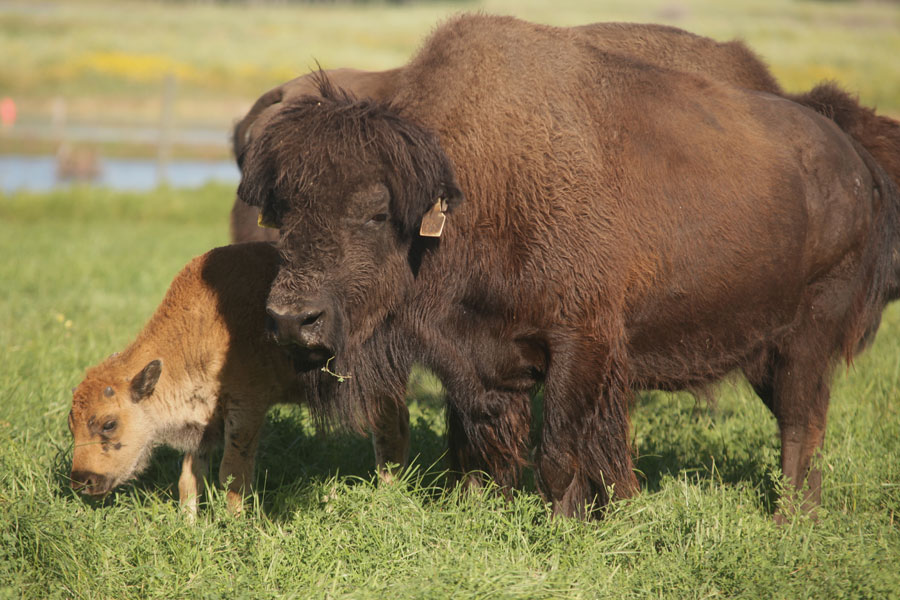 The Western College of Veterinary Medicine (WCVM) at the University of Saskatchewan (U of S) is organizing the symposium for more than 100 researchers, veterinarians and bison producers.
"The WCVM is a centre of excellence for multiple species and we hope to be the go-to people for bison health as well," said Murray Woodbury, chair of the symposium's organizing committee, associate professor and chair of specialized livestock research and development at the college.
The WCVM has traditionally provided cutting-edge research on farm animals, and while many bison still live in the wild, the species is also an increasingly popular option for livestock producers. With less fat than beef, bison have become sought after as a healthy red meat source.
Once nearly extinct, there are now close to 500,000 bison in North America today, including a herd of threatened wood bison that make their home at the U of S Specialized Livestock Facility.
"The WCVM is excited to play a part in improving the understanding of bison health on a global scale," said WCVM Dean Douglas Freeman. "This conference will allow us to showcase the research of our outstanding faculty and staff and provide an opportunity to focus on bison health."
Featured speakers include Dr. Hong Li, a veterinary pathologist and researcher at the United States Department of Agriculture and Washington State University; James Derr of Texas A&M University, who works on genome sequencing of African wildlife species and North American bison; and Dr. Hana Van Campen, a professor of microbiology at Colorado State University, whose research focuses on viral diseases.
The symposium runs June 24-26. Visit
www.bisonhealth.ca
for more details.
-30-
For more information, contact:

Myrna MacDonald
Communications Officer
Western College of Veterinary Medicine
University of Saskatchewan
306-291-9950
myrna.macdonald@usask.ca