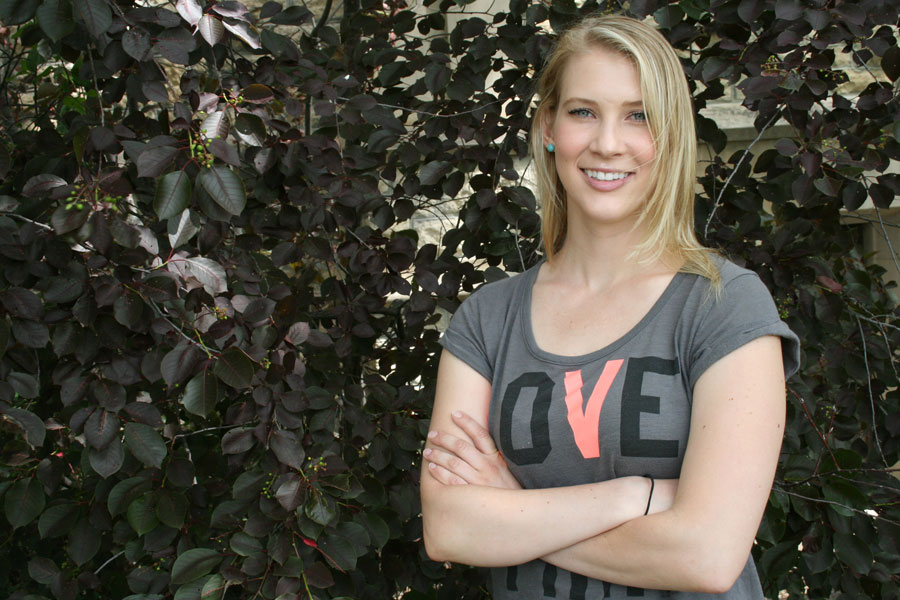 "Ironically, I've never actually seen a wild boar," explained the master's student in the College of Agriculture and Bioresources at the University of Saskatchewan.
A live sighting may well elude her again as she gathers tales of the elusive—and destructive—creatures from local biologists and conservation officers across Western Canada.
"These are the professionals in the field who work with wildlife in their jurisdiction and they can let me know if they have occasions where wild boar have been seen or shot or have caused damage," she said.
Wild boar are most active at night, disappearing into the woods or wildlands during the day, according to Ryan Brook, Kost's supervisor and an expert in the invasive species at the U of S. This means local people may be unaware wild boar are in their area until their numbers are large enough to be noticed, chiefly by the rooted-up areas in crops, pastures or other areas. Input from locals is crucial, as the "eyes and ears" of monitoring efforts, Kost said.
"I've had a lot of positive feedback since I've started my research," Kost said. "I've mainly been working with farmers and landowners and hunters and they definitely are aware of (wild boar infestation) and they know the problems associated with it."
Kost said apart from the rototiller-like destruction to crops and wildland habitat, feral wild boar (as opposed to those raised as specialty livestock) may pose a health risk to both livestock and humans. In North America, they are hosts for 37 different parasites, including the worm that causes trichinosis, and can carry diseases such as salmonella and the virus that causes porcine reproductive and respiratory syndrome (a.k.a. PRRS) currently threatening Canada's pork producers.
"No diseases of significance have been found in feral swine in Canada, though there has been little disease testing thus far," Brook said.
Imported as an alternative livestock option for farmers in the 1990s, some wild boar escaped and became feral, easily adapting to Saskatchewan's harsh climate. They have one of the highest reproductive rates of any large animal, with sows producing two litters of six or more piglets every year. Brook published research in 2014 showing feral wild boar are present in more than 70 per cent of Saskatchewan's rural municipalities. He said there continue to be escapes from domestic herds every year, and the animals are reproducing in significant numbers in the wild.
The picture for Western Canada is less clear, which Kost hopes to help remedy with her efforts this summer. She plans to post regular updates on her progress at the group's Facebook page, Wild Hog Watch, as well as through her Instagram account, ruthie_alexandra. Anyone with information to share about wild boar in their area can contact her at
ruth.kost@usask.ca
.
-30-
For more information, contact:

James Shewaga
Media Relations Specialist
University of Saskatchewan
306-966-1851
james.shewaga@usask.ca