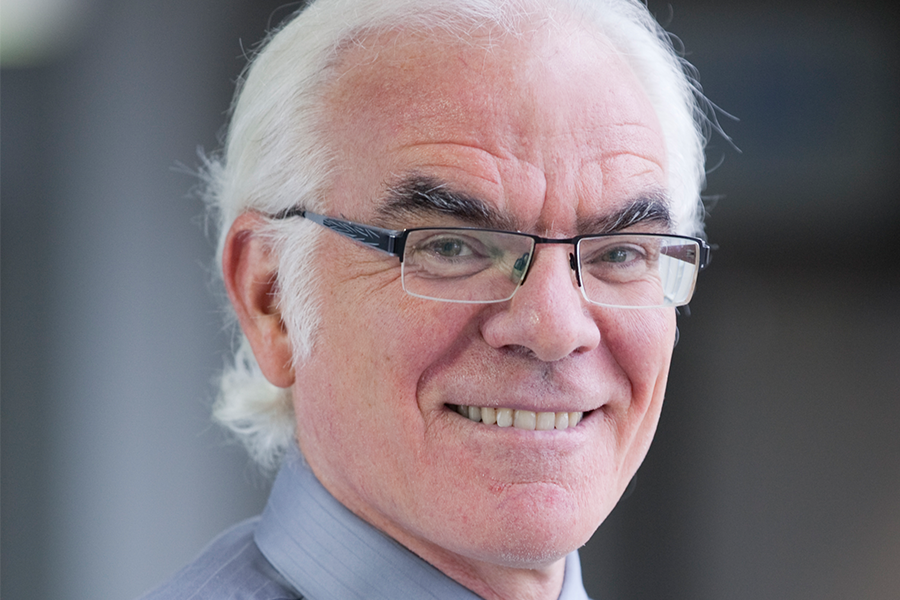 Pennock will present the summary of the
Status of World's Soil Resources Report
, of which he was a lead author, to more than 100 UN members. The event is live-streamed from the UN World Headquarters at 
webtv.un.org
 and is expected to start at 12:40 pm SK time (1:40 ET).
Pennock, a professor emeritus in the U of S College of Agriculture and Bioresources, is Canada's representative on the UN's Food and Agricultural Organization's (FAO) Intergovernmental Technical Panel on Soils.
The intergovernmental panel asserts that soil management can help address the challenge of climate change. That's because sustainable soil management can increase the amount of carbon stored in soils, which decreases the carbon content in the atmosphere.
"There is more carbon stored in the soil than in all the Earth's vegetation and the atmosphere combined," said Pennock.
The panel is urging that global stores of soil organic carbon (SOC) be stabilized or increased.
"Each nation should work towards a national level goal of achieving a stable or positive net SOC balance," said Pennock.
To find solutions to global challenges related to soil issues, there is a critical need for more consistent and better quality information about soil conditions across different regions of the world, he said.
"Many of the regional assessments in the report base their evaluations on studies from the 1990s which are based on observations made in the 1980s or earlier," said Pennock. "The quality of information we have about soils needs to be improved."
To raise awareness about soils, the UN declared 2015 the International Year of Soils.
"It has been gratifying to work alongside international experts on global issues, like soil sustainability, that are fundamental to all of us, and I'm proud to represent the U of S and Canada on the international stage," he said.
Pennock is also the primary author of the 2015
World Soil Charter,
which was unanimously endorsed by the FAO Council in late 2014. The charter outlines principles and guidelines for action by a range of international stakeholders to fight against soil degradation and to encourage soil conservation.
"This invitation to speak at the United Nations on behalf of his international colleagues is an indication of the high regard in which Dan Pennock is held among experts in his field globally," said Karen Chad, U of S vice-president research. "His world-class expertise in soil science underscores why agriculture is one of our signature areas of U of S research as we work with colleagues and partners around the world to address food security challenges."
Note to media: Professor Pennock will be back in Saskatoon and available for interviews on Monday, Dec. 7.

-30-
For more information, please contact:

Jennifer Boyle
Director of Strategic and College Communications
University of Saskatchewan
306-966-6204
jen.boyle@usask.ca