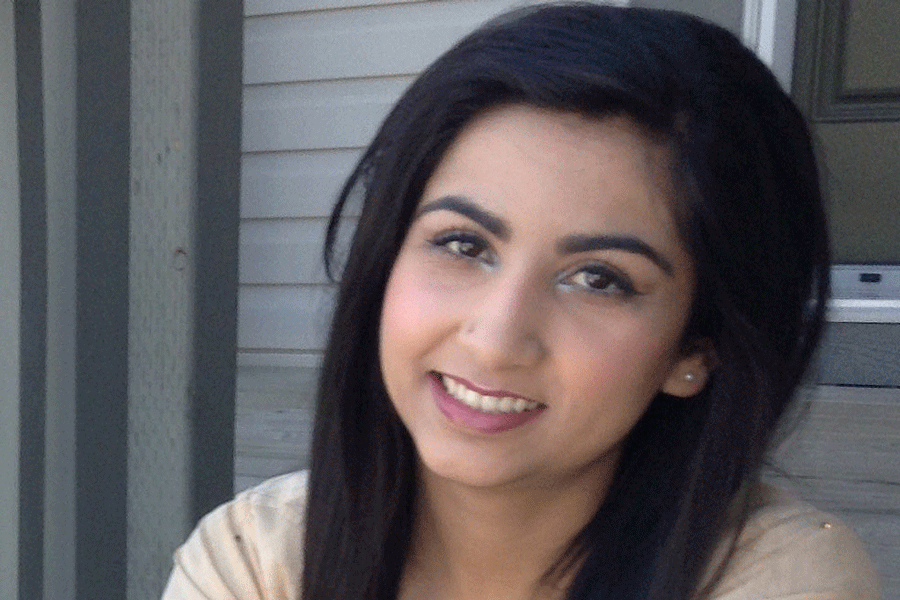 SASKATOON - Nimra Dar and Simranjeet Singh are the latest University of Saskatchewan students to earn prestigious Schulich Leader Scholarships.
Schulich Leader Scholarships are entrance awards for high school graduates enrolling in a science, technology, engineering or mathematics (STEM) undergraduate program at participating universities in Canada and Israel.
Dar, 18, is a recipient of the award valued at $80,000. She graduated from Jasper Place High School in Edmonton and will enter the College of Engineering this fall. Dar said she is a compassionate supporter of youth issues, and as president of Key Club and executive of Grad Council, she has made positive contributions in her community.
"I am honored to receive an award that recognizes the importance of leading to support a community," said Dar.

Simranjeet Singh will begin studies in Physiology and Pharmacology this fall.
Singh, 18, is a recipient of the award valued at $60,000. A graduate of Bedford Road Collegiate in Saskatoon, he will pursue a Physiology and Pharmacology degree this fall. Singh graduated from a rigorous International Baccalaureate (IB) program, was a tutor, coached soccer at a homeless shelter and founded the only high-school cricket club in the city.
"I have always strived to challenge myself and push my boundaries," said Singh, who moved to Canada from the United Arab Emirates at the age of 15. "In the process, I created opportunities that allowed me to positively impact my society and to improve myself as a person. I hope to continue making a difference, and to one day become a pediatric anesthesiologist to serve children as a way to repay my parents for their countless sacrifices."
Created in 2011 by Canadian business leader and philanthropist Seymour Schulich, this annual scholarship program encourages promising high school graduates to embrace science, technology, engineering and mathematics in their future careers. This year, there were 1,250 Schulich Leader nominees from across Canada vying for 50 new scholarships. Now in its fourth year, 170 students from across the country are Schulich Leader Scholars, and have received a total of $11 million in support.
"Fostering leadership in STEM fields is vital to Canada's economic prosperity," said Schulich. "It is immensely important to invest in the next generation of technology innovators as they develop and hone their minds and skills to contribute to our national and global community. This country has already produced exceptional Schulich Leaders since its founding in 2011. Every year, our mission is to support outstanding students in pursuit of their dreams."
Photos of Dar and Singh are available on request. For more information, visit
www.schulichleaders.com
.
-30-
For media inquiries contact:
Meghan Sired
Communications Co-ordinator
University of Saskatchewan
meghan.sired@usask.ca

306-966-6068
David Goodman
Schulich Foundation
dgoodman@schulichfoundation.org

647-289-1950
Dara Newton
Schulich Leaders
dnewton@uja.schulichleaders.com

416-480-6492