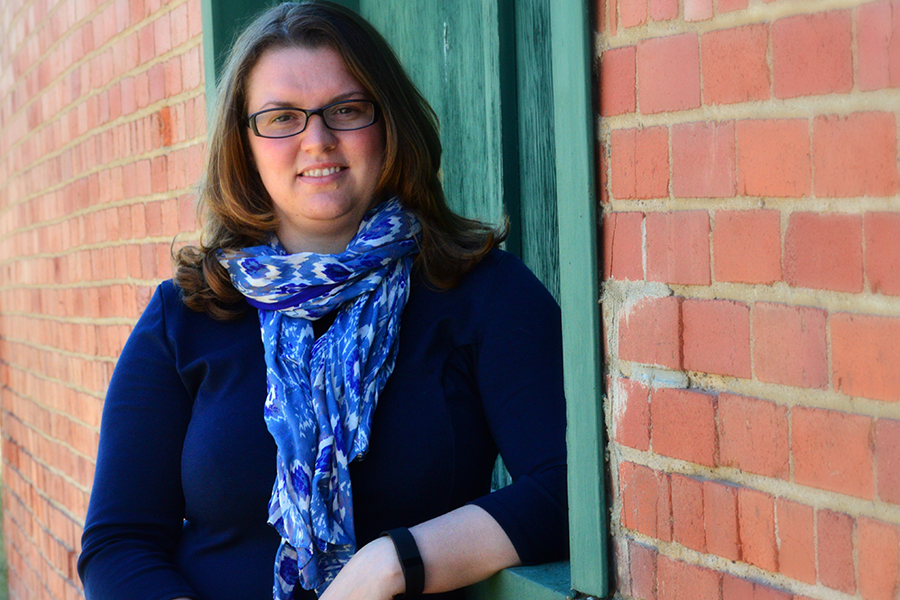 The scholarship, administered by the federal Social Sciences and Humanities Research Council (SSHRC), recognizes outstanding students who have demonstrated academic excellence, research potential and leadership skills.
"This prestigious scholarship helps us attract and retain world-class doctoral students who as Vanier Scholars gain the expertise and experience to become tomorrow's leaders," said Karen Chad, U of S vice-president research.
Moore, a PhD student in the School of Environment and Sustainability (SENS), will conduct a multi-year examination of the economic, social and ecological costs and benefits of oil and gas development in Maple Creek and the traditionally agrarian-based region.
She said that continued growth in Saskatchewan's energy sector presents new prospects and challenges for rural communities such as Maple Creek, which is poised to become the next energy boomtown on the Prairies due to its proximity to the Bakken oil fields.
"My research could help other communities in the United States and Canada make informed decisions about natural resource management and manage economic changes before they happen," she said.
Moore will join a multi-disciplinary team of U of S researchers in a long-term study of community adaptation in the region. Her research will be a critical dimension of that assessment, said David Natcher, Moore's supervisor and a professor in the College of Agriculture and Bioresources.
"The findings of this new research will provide a broader assessment of the impacts of resource development on agrarian communities in Western Canada and in the Great Plains region of North America generally," Natcher said.
Moore's love for researching how communities adapt to socio-ecological change is a common thread in her background.
After earning her bachelor's degree in anthropology, Moore worked with non-governmental organizations (NGOs) in Canada and Ethiopia in community development and pursued a master's degree in international community development in Canada. Her final project took her to the remote Pacific island of Vanuatu, where she worked with a local NGO that provided youth with business and employment readiness training.
- 30 -
For more information, contact:

Federica Giannelli
Research Profile and Impact Intern
U of S Office of the Vice-President Research
306-966-6490
federica.giannelli@usask.ca
James Shewaga
Media Relations Specialist
University of Saskatchewan
306-966-1851
james.shewaga@usask.ca