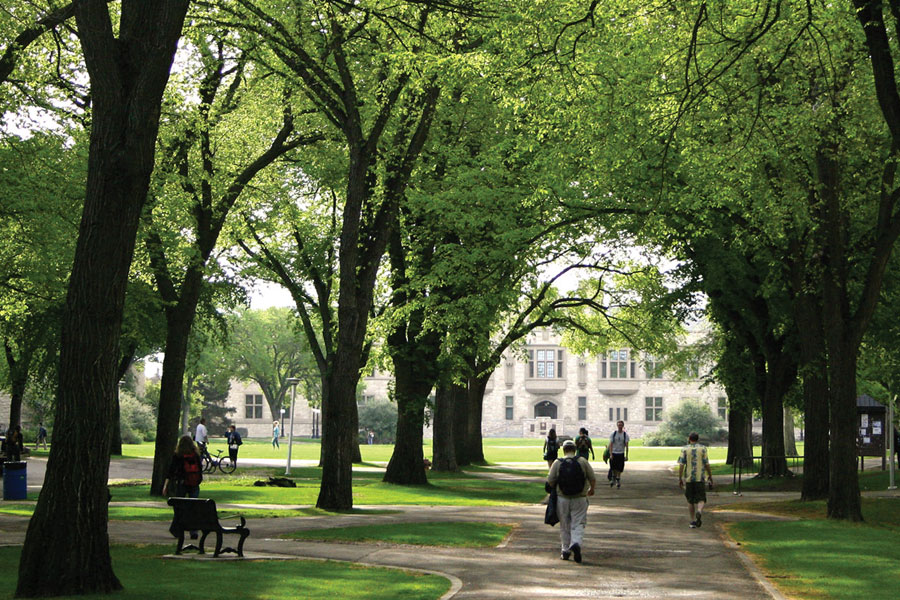 "At the beginning of our third integrated plan we set goals for our college enrolment numbers, and we are where we projected we would be by 2015," said Patti McDougall, U of S vice-provost, teaching and learning.
Now four years into the plan, with student targets related to enrolment and diversity met, McDougall said it's time to set new targets.
"With a new president coming in and the end of our third integrated plan, now is the ideal time to start thinking about what size of an institution we want to be in the next 10 to 20 years," said the vice-provost.
Overall, college and school enrolment numbers are stable, said McDougall. One college that has far exceeded its enrolment goals is the College of Agriculture and Bioresources. As of the first day of classes, there has been an 11.5 per cent increase of undergraduate and graduate students in the college.
"Our programming is innovative and offered in a research-rich environment," said Mary Buhr, dean of the College of Agriculture and Bioresources, who credits the increase in enrolment in part to the college's hands-on approach to learning. "Our students see the real-world benefit our programs offer, and even before they graduate, they are learning the inner workings of the multi-billion dollar industries that are agriculture and agri-food."
As of the first day of classes, a total of 2,072 self-declared Aboriginal students and 2,238 international students enrolled in fall term classes at the U of S.
"Attracting and retaining motivated Aboriginal and international students is a priority for us," said McDougall. "New intercultural gathering spaces like our under-construction Gordon Oakes Redbear Student Centre, will be a safe and welcoming place that respects the diversity of all people, and will play a large role in the retention of our diverse student body."
A complement of supports are also offered by staff at the International Student and Study Abroad Centre, which help students new to Canada acclimate to a new country, city and university.
McDougall said she expects the number of self-declared Aboriginal students to increase as the year goes on, with another information campaign set to begin in late September.
"To help support and better understand the needs of Aboriginal students, each term we invite Aboriginal students, who haven't already, to self-declare their Aboriginal ancestry," said McDougall. "We use this information to develop and maintain effective programs and services that support Aboriginal students' academic and personal success."
More information on enrolment figures is available
here
.
-30-
For more information, contact:
Meghan Sired
Communications Co-ordinator
University of Saskatchewan
(306) 966-6068; (306) 381-7992 (cell)
meghan.sired@usask.ca
James Shewaga
Media Relations Specialist
University of Saskatchewan
(306) 966-1851; (306) 270-5583 (cell)
james.shewaga@usask.ca