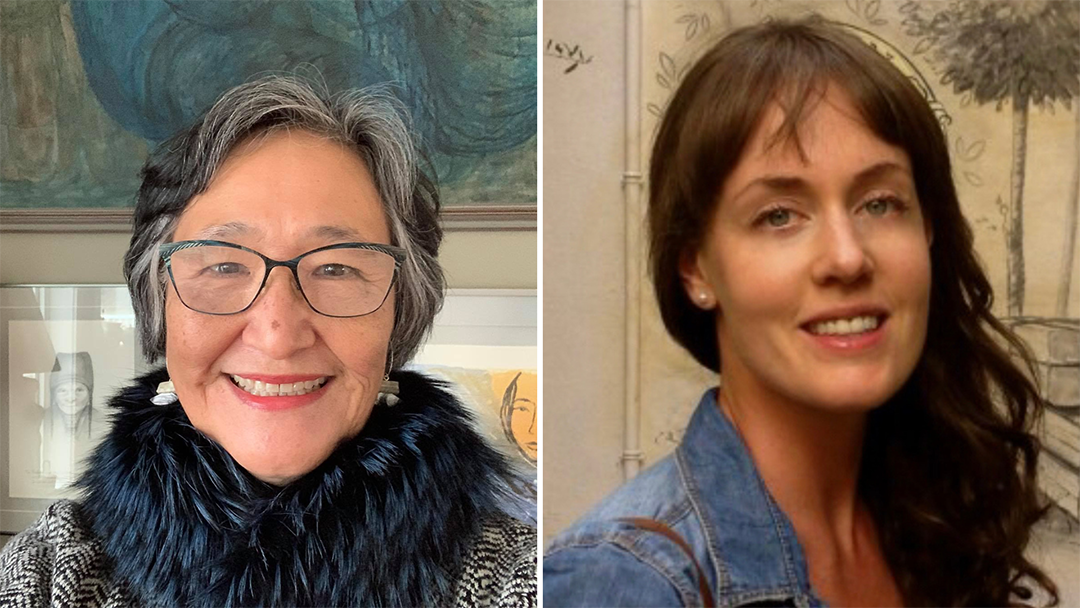 The project titled 'Carving out Climate Testimony: Inuit Youth, Wellness & Environmental Stewardship' will address two important questions: how does climate change impact Inuit youth and what factors enhance youth mental health and well-being?
The research team will work alongside Inuit artists to explore how traditional practices of Unikkausivut (storytelling) can be used to convey how Inuit youth are experiencing climate change in the Canadian Arctic. Youth participants will partake in artistic expression, including traditional Inuk carving, to demonstrate their personal experiences and interactions with their changing environment. 
Funding for the project comes from the new Canada-Inuit Nunangat-United Kingdom Arctic Research Programme , consisting of Canadian and United Kingdom partner organizations including Polar Knowledge Canada, the Inuit Tapiriit Kanatami, the United Kingdom Research and Innovation, the National Research Council of Canada, Parks Canada, and the Fonds de Recherche du Quebec. 
"We will explore how changes to terrestrial, freshwater and coastal ecosystems (sea-ice and coastal processes, freshwater, snow, permafrost thaw, and changing marine ecosystems) impact Inuit youth's mental health and well-being," said Dr. Karla Jessen Williamson (PhD), assistant professor in the University of Saskatchewan (USask) College of Education and co-principal investigator on the project. 
As a community found to be at risk of mental health crises, the project hopes to uncover how to best support and build resilience in Inuit youth as global warming continues. 
"Vitally, our project is Inuit-led," said Dr. Jen Bagelman (PhD), co-principal investigator of the study and a Reader at Newcastle University in England, who is originally from Yellowknife, N.W.T. "Our Inuit-led team brings the necessary expertise to address these questions in a way that supports youth self-determination, centring youth as stewards of their own changing environments." 
By sharing the research findings with policymakers such as the Intergovernmental Panel on Climate Change, following the study the research team hopes to shape and decolonize climate change policy. 
"I am originally from Maniitsoq, Greenland, and enjoy tremendously being a naturalized Canadian," said Jessen Williamson. "I have grandchildren who speak my Indigenous language growing up in Iqaluit, Nunavut, and it is absolutely a thrill for me to be able to help the young ones imagine the pending changes that climate change requires Inuit to make." 
The research team will consist of researchers from USask, the University of Victoria, as well as institutions from the United Kingdom; Newcastle University, the University of Aberdeen, and the University of St. Andrew's. 
-30- 
For more information, contact: 

Victoria Dinh  
USask Media Relations  
306-966-5487 
victoria.dinh@usask.ca