Reed and her team were awarded $2.5 million over six years through the Social Science and Humanities Research Council (SSHRC) Partnership Training Grant.
The international program, TRANSdisciplinary Education Collaboration for Transformations in Sustainability (TRANSECTS), offers flexible and accessible pathways for training, professional development, mentorship, and networking for the next generation of sustainability change makers in Canada and internationally. Importantly, the training will engage a diversity of scholars and practitioners from the Global North and Global South to deepen understanding of sustainability challenges and build skills to tackle these challenges by learning from one another.
TRANSECTS will train about 250 highly qualified personnel across Canada, Germany, and South Africa. Partners in the project will include representatives from academia, Indigenous and rural communities, UNESCO Biosphere Reserves, governing agencies, international networks, and private and civil society organizations and foundations. Intercultural learning about how to reconcile relations with one another and with the natural world is important, in order to address sustainability challenges.
Reed, assistant director, academic, at USask's School of Environment and Sustainability and UNESCO Co-Chair in Biocultural Diversity, Sustainability, Reconciliation and Renewal, said the novel approaches to learning and sharing knowledge among students, academics, and partners will set them up to become sustainability change makers.
Reed said employers can teach workers the technical skills required for employment, but employers are now looking for people with demonstrated professional and relational skills such as effective and compassionate communication, critical thinking, teamwork involving diverse groups, complex problem solving, and continuous learning and adaptation. The new program aims to provide those skills to graduates.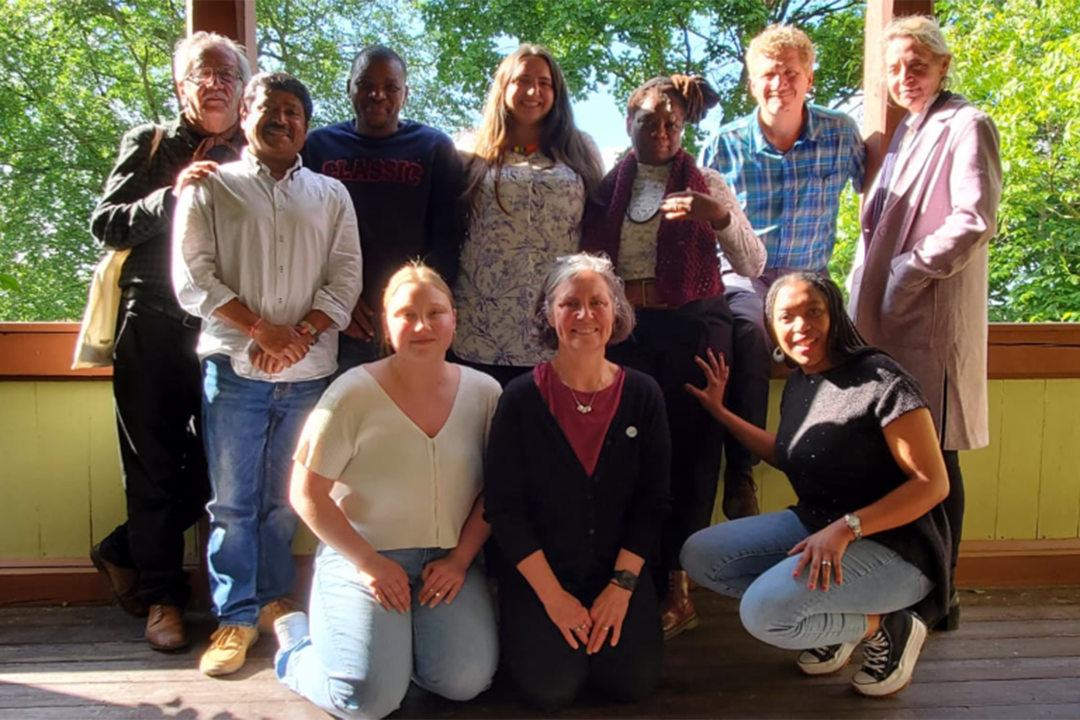 Reed hopes that the benefits of TRANSECTS reach beyond students and program participants. She believes academia and funding institutions need to find new ways to support novel forms of research and training.
"Students are now being asked to conduct research in a different way than they have in the past. They are interested in big topics like sustainability and climate change. And yet, the universities often don't always provide the best advice on how to do that," she said.
Reed credits a "very bright and talented student" for clarifying this need in her mind and inspiring the focus of the project. He issued a cry for help during class one day, discouraged by limitations placed on him as he attempted to pursue an ambitious, complex project involving multiple stakeholders and rights holders. 
"Universities talk about community engaged scholarship, but the students are facing tremendous barriers to really putting that in place, including how their work is assessed, evaluated and celebrated."
Dr. Baljit Singh, vice-president research at USask, points out this is the first SSHRC Partnership Training Grant for USask. He is encouraged to see future researchers receiving this kind of training, as well as embracing its intercultural, international approach.
"USask strives to provide research the world needs," Singh said. "This is a brilliant example of one of our experts shaping the future of how we pursue new knowledge and create a more sustainable future for the planet."
-30-
For media inquiries, contact:
Victoria Dinh
USask Media Relations
306-966-5487
victoria.dinh@usask.ca