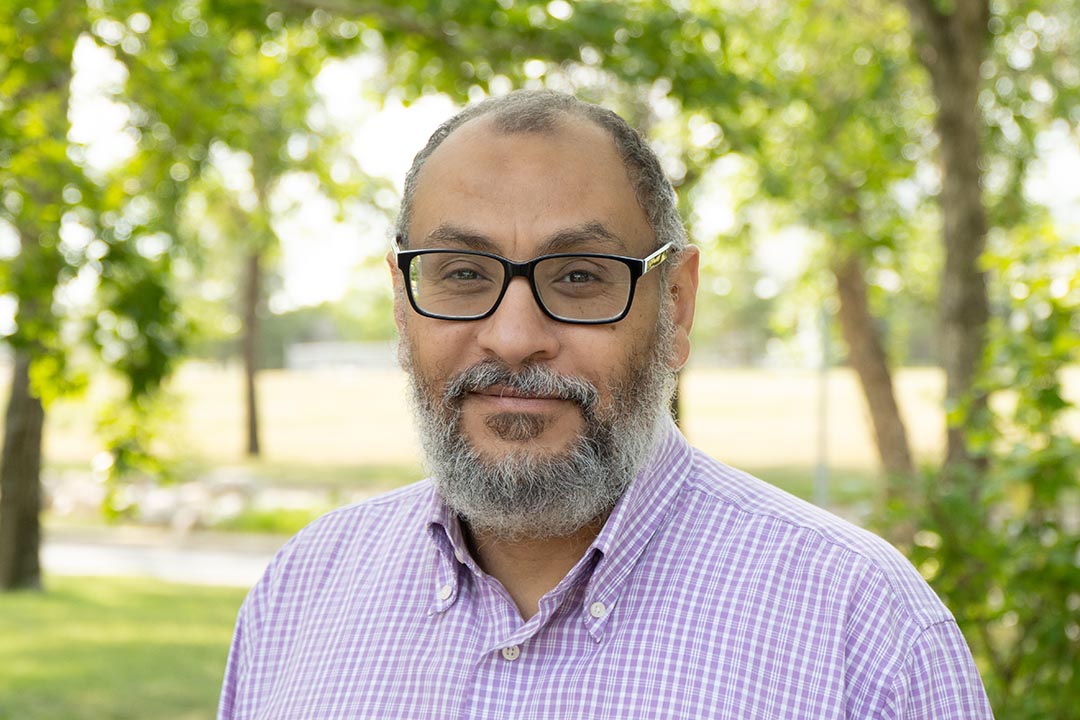 This is the third year running that communities living in Canada's most populous territory have seen record flooding in at least one area. In May 2023, the modelling team was able to help predict the open water flood on the Klondike River. 
"It gives you a great feeling knowing that this research has an impact on the ground and that it is being used to help communities," said Dr. Mohamed Elshamy (PhD), research scientist with USask's Global Institute for Water Security (GIWS) and Centre for Hydrology (CFH). "We can't prevent the floods, but we can save properties, even save lives, by protecting or evacuating cities and towns and roads. It's a great feeling."
Elshamy said the modelling system he uses relies on meteorological forecasts from Environment and Climate Change Canada (ECCC) to run a physically-based hydrological model of the Yukon River system including lakes and glaciers. The system runs daily on the Amazon cloud for reliability and sends automated reports to the YG.
Elshamy is a research scientist in the USask-led Global Water Futures (GWF) program where he works as part of GWF's pan-Canadian Core Modelling and Forecasting Team. The team has improved Canada's flood forecasting from coast to coast and continues to advance the models and techniques that can help predict floods.
The work Elshamy does for the Yukon River Basin is considered invaluable to partners in the Yukon.
"I can't stress how valuable this relationship is," said Anthony Bier, YG acting senior hydrologist with the department of the environment. "In my experience, over the past two years especially, we use the reports from USask on a daily basis."
Bier said the model outputs help him and his colleagues make decisions on what level of advisory to issue, and those advisories help emergency response officials communicate risk to the public.
"While there was significant damage to property and infrastructure during the 2023 Klondike Flood events, the fact that no one was significantly injured – that I'm aware of – or killed suggests a positive outcome from the flood response from my personal perspective," he said. "Did this have anything to do with the work we do in producing advisories and providing hydrological insights to our partners? I cannot say."
Bier added that the model outputs help forecasters gauge the warning level for the advisories they release to the public and in turn help emergency response officials understand the level of risk an event presents to communities.
"We rely on this relationship triad between the Yukon, the University of Saskatchewan, and McMaster University," he said. "One day we hope to run the forecasts ourselves, but we are not quite there yet."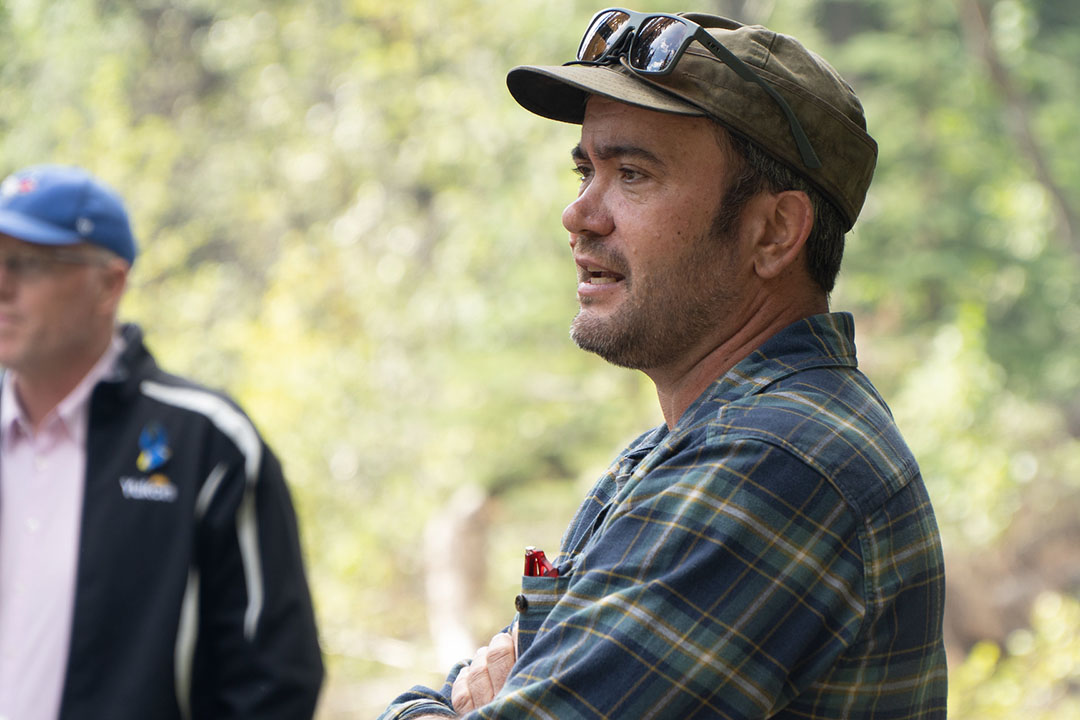 Before the USask modelling and forecasting team was able to run a predictive model that covers nearly half of the entire Yukon Territory, they honed the prediction system from data and measurements collected from the Wolf Creek Research Basin, a smaller watershed near Whitehorse. According to scientists who work in the basin, Wolf Creek has proven to be a perfect example of larger regions in the North and provides the longest-running research measurements of its kind.
"In a day and age where funding cycles are usually four or five years, it is a real achievement to have a research basin like Wolf Creek where we've been able to study it for over 30 years now," said Dr. Sean Carey (PhD), professor in the School of Earth, Environment and Society at McMaster.
Wolf Creek itself has been recognized in the territory for its contribution to scientific research and continues to operate as a Research Facility under the protection of YG. It is one of the 64 research basins supported by the Canada Foundation for Innovation as part of the new USask-led Global Water Futures Observatories project.
"We have a strong and supportive relationship with the Yukon Government on a number of issues," said Carey. "They support our research, and we try to help them where we can, and ask for help where it's needed. We are always happy to help out and listen, and so are they."
Carey mentioned that the research relationship with YG is often based on priorities and needs, and right now one of those needs is to help model floods.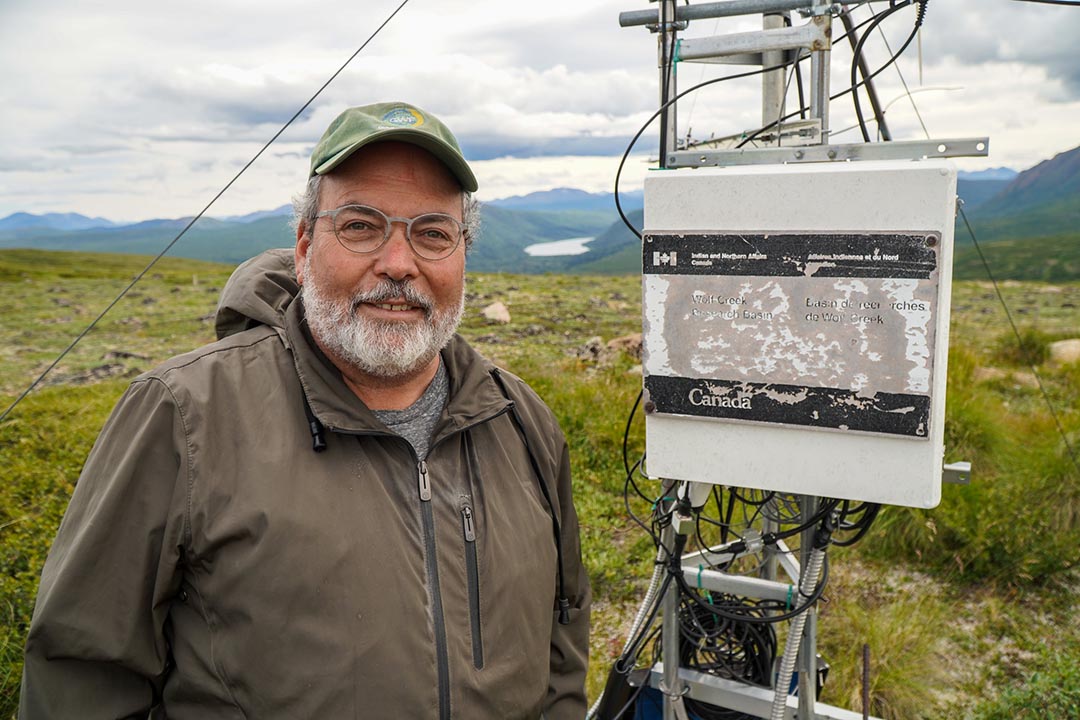 USask Professor Dr. John Pomeroy (PhD) established Wolf Creek Research Basin in 1992 along with Yukon hydrologist Ric Janowicz. He has conducted research in the basin to improve the understanding of northern hydrology and to provide a test bed for advancing cold regions hydrological models. Using the data from Wolf Creek to help establish predictive models for the Yukon was always something that he planned for.
"Building a predictive model using the data from Wolf Creek helped us to create a model for the entire Yukon," said Pomeroy, Canada Research Chair in Climate Change and Water Resources and director of GWF and CFH. "It is incredible to think that we are making predictions for an area larger than the entire United Kingdom – and doing so with great accuracy."
Pomeroy said building a model of this size was exploratory science at the time that they started, but when the first major report was shared in 2020, it set the standard for what has been a tremendous scientific achievement, and a tremendous relationship with YG.
Now these daily predictive modelling reports arrive at the hands of people like Bier and his colleagues at YG to help predict and prevent devastation from floods and other natural disasters.
"The Yukon did not have a system before this. And we'll keep doing it until they are self sufficient," said Pomeroy.  
-30-
For media inquiries, contact:
Mark Ferguson
Communications Lead, Global Water Futures
Director of Communications, Global Institute for Water Security
University of Saskatchewan
306-966-7135
m.ferguson@usask.ca
www.globalwaterfutures.ca