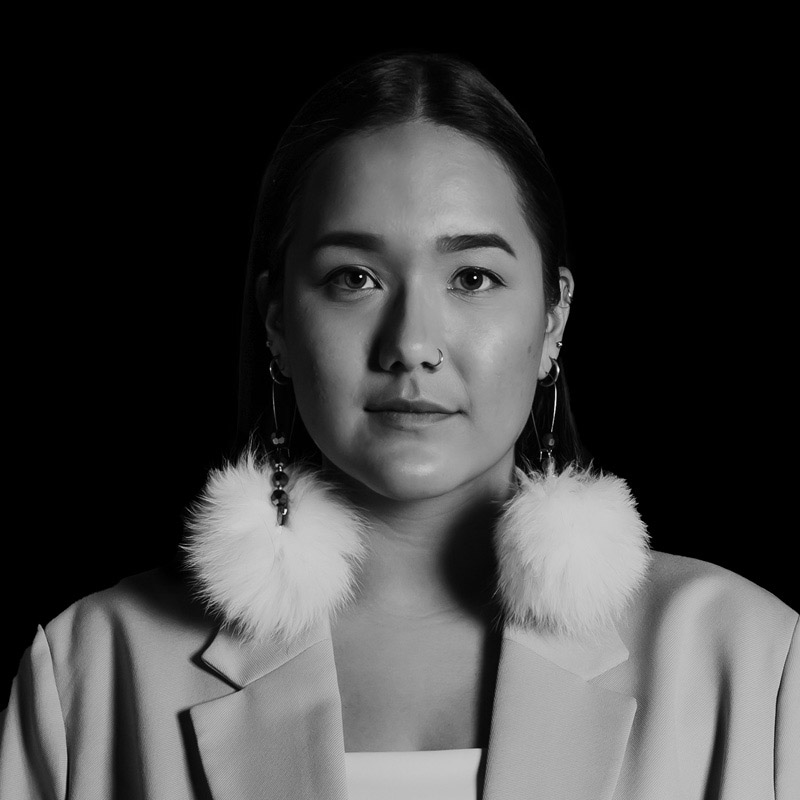 Aubrey-Anne Laliberte-Pewapisconias is living out the University of Saskatchewan (USask) vision: Together, we will be what the world needs.
A graduate student in USask's School of Environment and Sustainability, she is one of the community members helping to launch the campaign for the University of Saskatchewan today. With a goal of $500 million, the campaign is the largest in Saskatchewan's history.
Laliberte-Pewapisconias has seen first-hand how the generosity and support of the community makes a difference. Donor-funded scholarships provided her life-changing opportunities. As the co-founder of the Indigenous Business Students' Society, support from across campus and from the business community helped the organization thrive.
"It is so important that students see their culture reflected in what they study and in the places they study, and USask is the place where this can happen. My dream is that all Indigenous students feel empowered, heard, and a part of their campus community," said Laliberte-Pewapisconias, who, as part of the launch, appears prominently in the campaign alongside dozens of USask donors, students, faculty, staff, and graduates.
With the support of donors and community members, funds raised will go toward work in four principal areas. First is leading critical research, aimed at increasing the number of endowed research chairs, supporting graduate student funding, and providing undergraduate research experiences. Next, we will support Indigenous achievement by creating an endowment fund for scholarships and bursaries, new programming, support for learners, and reducing barriers to post-secondary education. Third is a focus on student success by creating new scholarships and bursaries, technology support, mentoring programming, and other initiatives that support the health and success of our learners. Finally, visionary spaces will be designed, including those for the Colleges of Dentistry and Engineering, the Prince Albert campus, the Emma Lake Kenderdine campus, upgraded libraries, and improved classrooms and laboratories.
"With the generosity, spirit and support of our community, we will make our world a better place," said USask President Peter Stoicheff. "It's our biggest campaign ever as we seek to raise $500 million by 2025. USask's vision is clear, and our commitment to take the university to the next level of excellence is strong. But we can't do it without donors who are equally committed."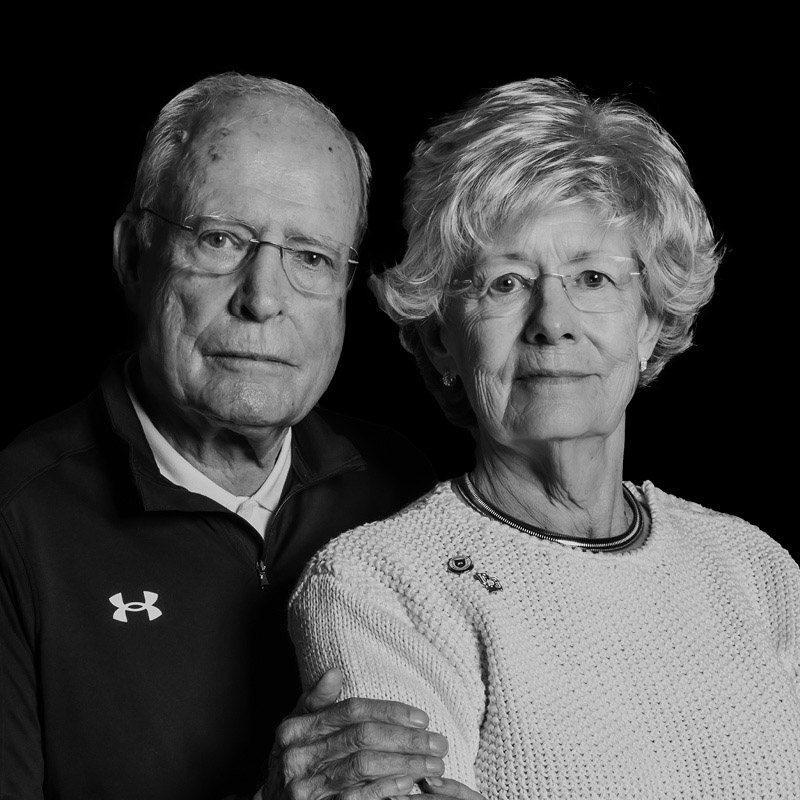 Ron and Jane Graham exemplify that commitment, and are the honorary co-chairs of The Campaign for the University of Saskatchewan. A campaign cabinet of community leaders guide and inform the work.
"Jane and I have been fortunate to have supported and partnered with USask for a long time," Ron Graham said. "Whether it is funding innovative research, teaching and career preparation, scholarships, or resources and training for our Huskie student-athletes, our connection and commitment to USask has been one of the most rewarding experiences of our lives."
So far, more than $322 million — nearly 65 per cent of the $500 million goal — has been raised through the campaign. Today's launch included a community celebration at Merlis Belsher Place, an appropriate setting since the multi-sport complex was made possible with a $12.25-million donation from the facility's namesake.
"Gifts come to us in so many forms. Some are financial, others are by giving of time and talents. There is a role for everyone to play in our campaign," said Cheryl Hamelin, Vice-President University Relations. "Stay tuned for exciting announcements from those who are joining our mission to reach our ambitious goal and create a brighter future together."
Learn more about the campaign and how to get involved on our website give.usask.ca
The Campaign for the University of Saskatchewan fact sheet
Donors to the Be What the World Needs Campaign have already…
Established 10 new research chair positions  
Given more than $84 million for student scholarships and financial aid 
Funded mentorship opportunities for more than 185 Indigenous high school students  
Established Canada's first and only Research Chair in Métis Governance and Policy  
The campaign has created or built: 
Two new ice surfaces 
Two new NBA-size basketball courts 
120,000 square feet of new recreation space 
A new, world-class 6,300 square-foot site for research into sport injury and prevention 
Canada's Centre for Pandemic Research 
Canada's first and only PET-CT scanner for animal and animal-human research studies 
Other stats:
One in seven alumni have already given to the campaign 
Donors from 39 different countries around the world made donations so far  
2880 acres of farmland have been donated to USask  
-30- 
For media inquiries, contact: 

Victoria Dinh 
USask Media Relations 
victoria.dinh@usask.ca 
306-966-5487