The Women Plus Water Expert List officially launched at the United Nations (UN) General Assembly on Friday, Feb. 10, 2023, in collaboration with Cansu SITE, a program of the Royal Academy of Sciences International Trust. The launch was part of the formal event recognising the 8th UN International Day for Women and Girls in Science — led by her Royal Highness Princess Dr. Nisreen El-Hashemite.
Born out of the USask Global Institute for Water Security (GIWS) and Global Water Futures (GWF) program, the Women Plus Water Expert List aims to introduce communities, leaders, and policymakers to a new wave of leaders in water research, management, and decision-making.
The inspiration came from the more than 2,000 participants in 49 countries who attend the online Women Plus Water Lecture Series events that take on topics from water diplomacy to water modelling and more. The audience, expert guests, and hosts are from all aspects of water research, management, and advocacy and include a mix of young professionals and established leaders across academia, government, civil society, art, entrepreneurs, and the private sector. 
The founder of Women Plus Water, USask's Dr. Corinne Schuster-Wallace (PhD), said creating this network of people committed to increasing diversity and equity in water will benefit everyone.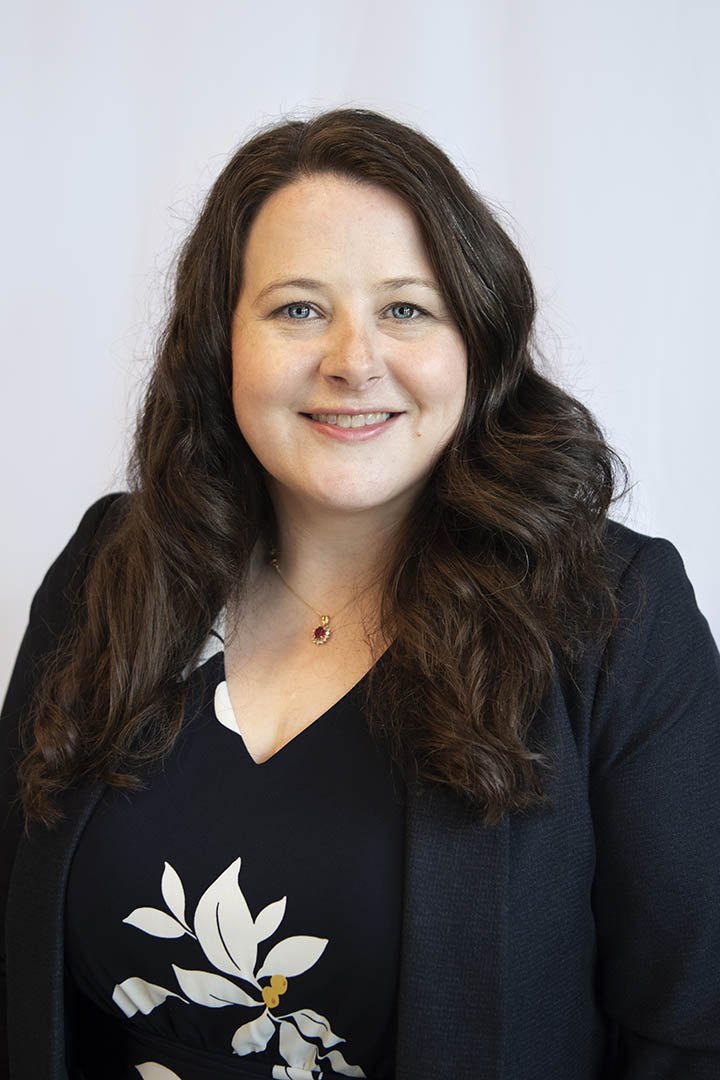 "The climate crisis is a water crisis, and this won't come as a surprise to many after the destruction and loss of life we've seen over the past several years," said Schuster-Wallace, GWF associate director and associate professor in the USask Department of Geography and Planning. "The lived experience and expertise of women, Indigenous People, people from the global south, racialized people, and people in equity-deserving groups are systematically on the margins of developing the solutions necessary to address the climate crisis."
Schuster-Wallace said Women Plus Water keeps her hopeful.
"A new generation of leaders is stepping up to the challenge to increase diversity in sustainable water management for equitable decisions that leave no one behind and protect the most vulnerable to water-related extremes. Diversity benefits everyone. The time is now to take action for a more inclusive future."
Having experts from diverse backgrounds is essential at the decision-making level, said Dr. Andrea Rowe (PhD), USask equity, diversity and inclusion specialist for GIWS and GWF.
"Increasing the role and representation of women and other marginalized people when it comes to water is critical to our future," said Rowe. "There is a significant opportunity for governments and decision makers at all levels to engage with experts and to ensure that there is a diversity of people from different backgrounds making meaningful decisions."
Rowe points to recent climate conferences that only highlighted global inequities in access to water decision-making and power. 
"COP 26 in Glasgow was called out by activists and journalists as the most exclusionary climate conference in history because of the high cost of accommodation, lack of travel visas, and low representation of women, Indigenous People and people from the global south. This was repeated at COP 27 in Sharm-El Sheik in 2022," said Rowe.
"It is for reasons like this, that a network like Women Plus Water is so important for everyone," she said.
Visit: www.womenpluswater.org
-30-
For media inquiries, contact:

Mark Ferguson
Director of Communications
Global Institute for Water Security
Global Water Futures
University of Saskatchewan
306-966-7135
m.ferguson@usask.ca