"This is a really exciting moment in quantum science and quantum innovation," said Dr. Steven Rayan (PhD), professor in USask's College of Arts and Science's Department of Mathematics and Statistics. "The machine being unveiled [today] is one of the fastest and most powerful quantum computers in the world … It's an incredible engineering feat ... and it's here on Canadian soil." 
Rayan, who is also the director of USask's Centre for Quantum Topology and its Applications (quanTA), and lead of USask's Quantum Innovation Signature Area of Research, joined government representatives, industry leaders and researchers from across U15 universities in Bromont, Que., for the inauguration event on Sept. 22, 2023. Having worked closely with IBM Canada and PINQ² to envision and expand the 'use applications' for Quantum System One in institutional and industrial settings across Canada, Rayan is now championing a 'quantum boost' to existing and future RSAW at USask. 
While affordable and widely accessible, traditional computing relies on a binary bit system that limits its capacity to effectively manage highly complex data sets and models. By contrast, quantum computing systems use 'qubits' — elements that embrace the principles of quantum physics and entanglement to exist in multiple states at the same time. As a result, these highly specialized systems can compute extremely complicated data sets and produce predictive models in ways more profound than the computer you are currently reading this on. 
Though Quantum System One itself is stationed in Quebec, Rayan noted that emerging partnerships and USask's strong relationships with both IBM Canada and PINQ² will allow use of the new quantum computer by faculty, staff and students across the university. Researchers can design quantum programs, get data in a 'quantum-ready state,' open a remote session with Quantum System One, then use and interpret the data in-house. This ground-breaking 'direct access' model reflects an exciting leap forward for the wider deployment of quantum technologies.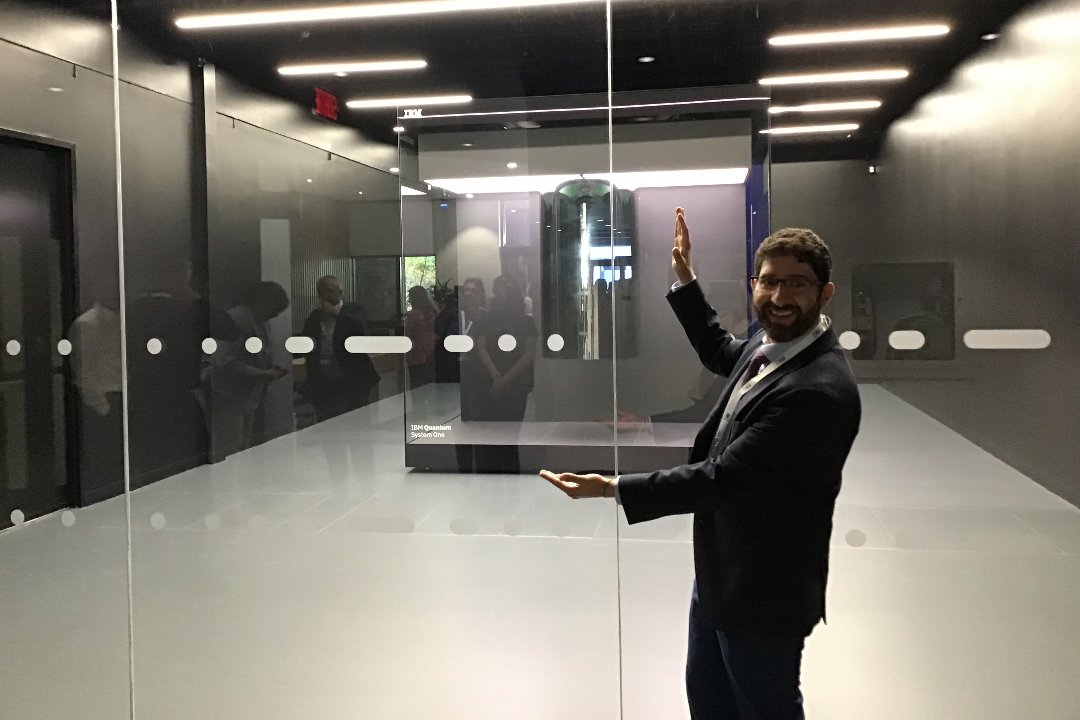 While quantum computers are the product of complex mathematics, physics and engineering, Rayan is paving the way for the integration and consideration of this technology across a broad range of disciplines. 
"I would love to hear from anyone and everyone on campus … anyone who perceives they might have a quantum computing need or are looking for some sort of speed-up or new intensity to their calculations," Rayan said. "That's the first step in me connecting them to these wider resources." 
Rayan believes an important factor in USask's involvement with and access to Quantum System One is the breadth and diversity of the RSAW taking place across campus. Interdisciplinary and forward-thinking approaches to agricultural innovation, vaccine development, material science, social science and the humanities are opening new and creative doorways for quantum applications. As quantum computers make the once impossible possible, the USask community is embracing this technology to help advance the world's most pressing challenges.  
"Quantum computing is one of the things the world needs right now," Rayan said. "I do feel like USask is playing a crucial and early role in shaping how it's going to be used." 
-30-  
For more information, contact:   
Brooke Kleiboer  
USask Media Relations  
306-966-1388  
brooke.kleiboer@usask.ca