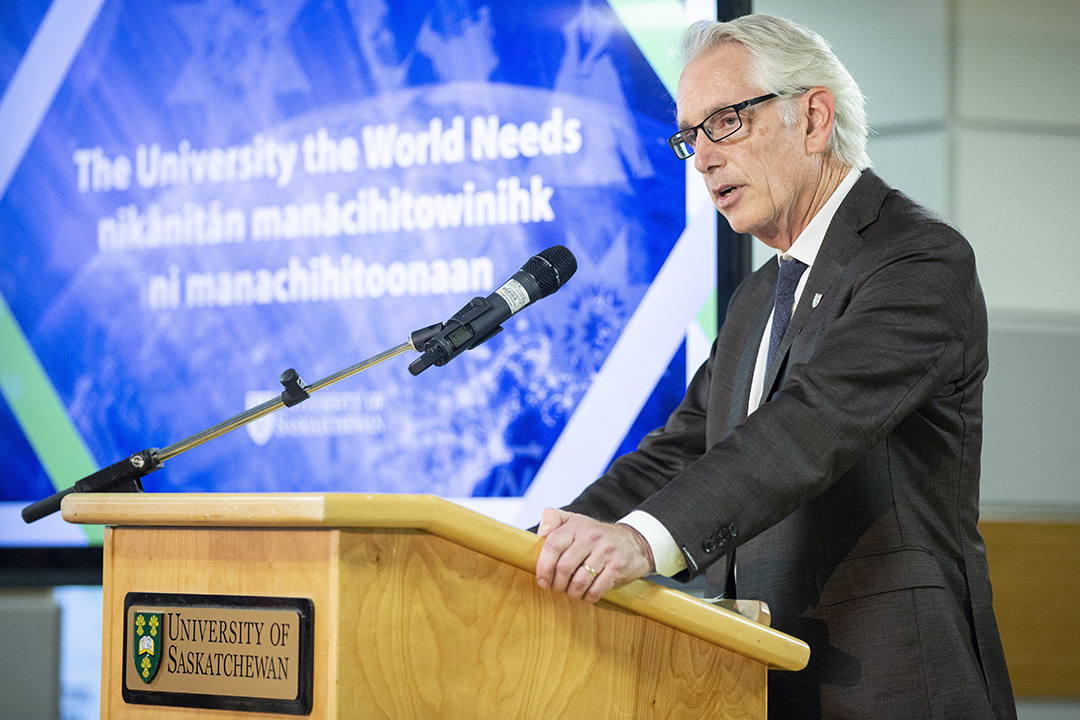 From opening three major facilities to the launch of a bold new university plan, 2018 marked a major step forward for the University of Saskatchewan. For USask President Peter Stoicheff, the challenge for the university in 2019 is putting that plan into action.
University of Saskatchewan researchers with the Global Water Futures (GWF) program have provided the first detailed projections of major water challenges facing Western Arctic communities such as Inuvik and transportation corridors such as the Dempster Highway by the end of this century.
Students from the Edwards School of Business took home five awards at the 2019 JDC West competition, Western Canada's largest business competition, held this past weekend at Simon Fraser University in Burnaby, BC.
Four University of Saskatchewan (USask) researchers have been awarded more than $160,000 in Connection Grants by the Social Sciences and Humanities Research Council for projects aimed at revitalizing agriculture on Indigenous lands, fostering reconciliation, ensuring safe water supplies, and designing sustainable communities.
Grade school and university students filled the chairs in Convocation Hall at the University of Saskatchewan last week for an opportunity to speak through a live video feed with Canadian astronaut David Saint-Jacques, a member of the three-person crew currently on board the International Space Station.
Mechanical engineering professor Dr. Daniel Chen (PhD) is working with an interdisciplinary USask research team from across campus to combine engineering and health sciences in the emerging field of tissue engineering.
University of Saskatchewan (USask) hydrology PhD student Caroline Aubry-Wake has been busy studying the impact of climate change on glaciers in the Canadian Rockies.