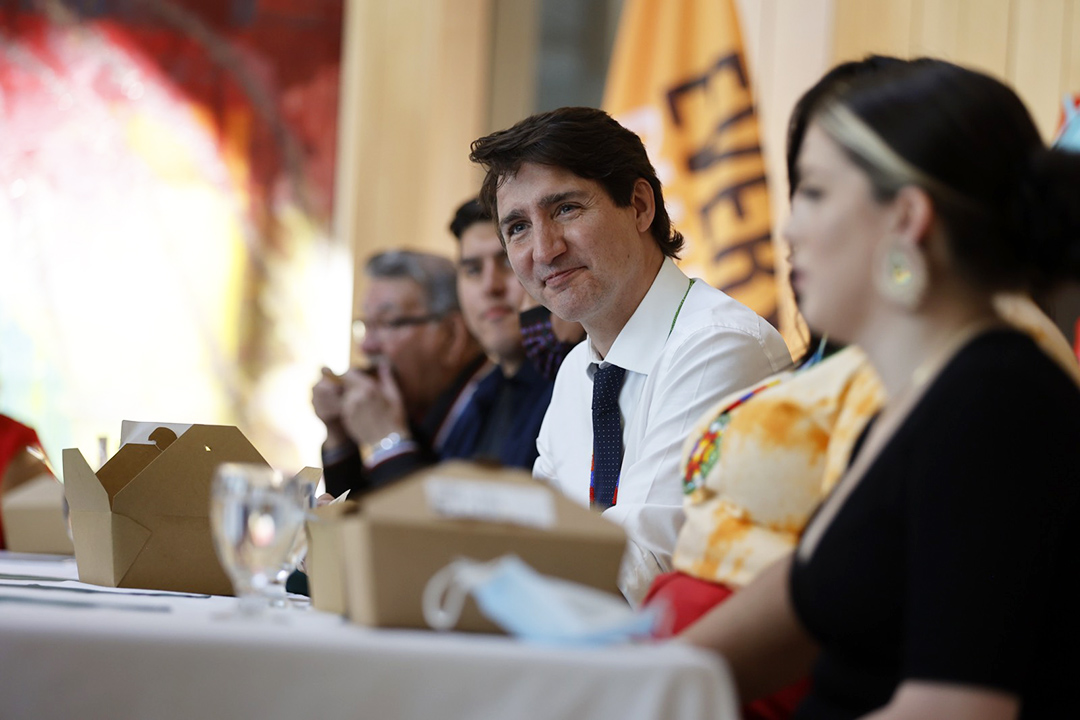 Prime Minister Justin Trudeau paid tribute to the contributions the University of Saskatchewan (USask) has made to scientific discovery, as he wrapped up his visit to campus on Wednesday.
Tia Montgrand's longtime interest in nature inspired her to study biology and geology in the College of Arts and Science
Cheyenna Sapp has joined the cast of Acting Good, an upcoming scripted comedy series
Multiple sclerosis (MS), which affects one in 3,000 Saskatchewan residents, is an unpredictable disease of the central nervous system that disrupts how information flows from the brain to the rest of the body. With World MS Day on May 30 focusing on connections – both to others and to quality care – University of Saskatchewan (USask) researchers Dr. Katherine Knox (MD) and Dr. Sarah Donkers (PhD) are working to bring physical rehabilitation for those living with MS closer to home.
On a mission to feed a hungry and growing world in a way that is environmentally sustainable, a University of Saskatchewan (USask) graduate researcher is working to reduce greenhouse gas emissions from the pork industry.
USask graduate Marley J. Duckett studied human beings, past and present, in the Department of Archaeology and Anthropology
University of Saskatchewan (USask) research findings published in Cell Reports examine how a genetic mutation affects the body's immune system response to viruses and its link to the development of two types of blood cancers.