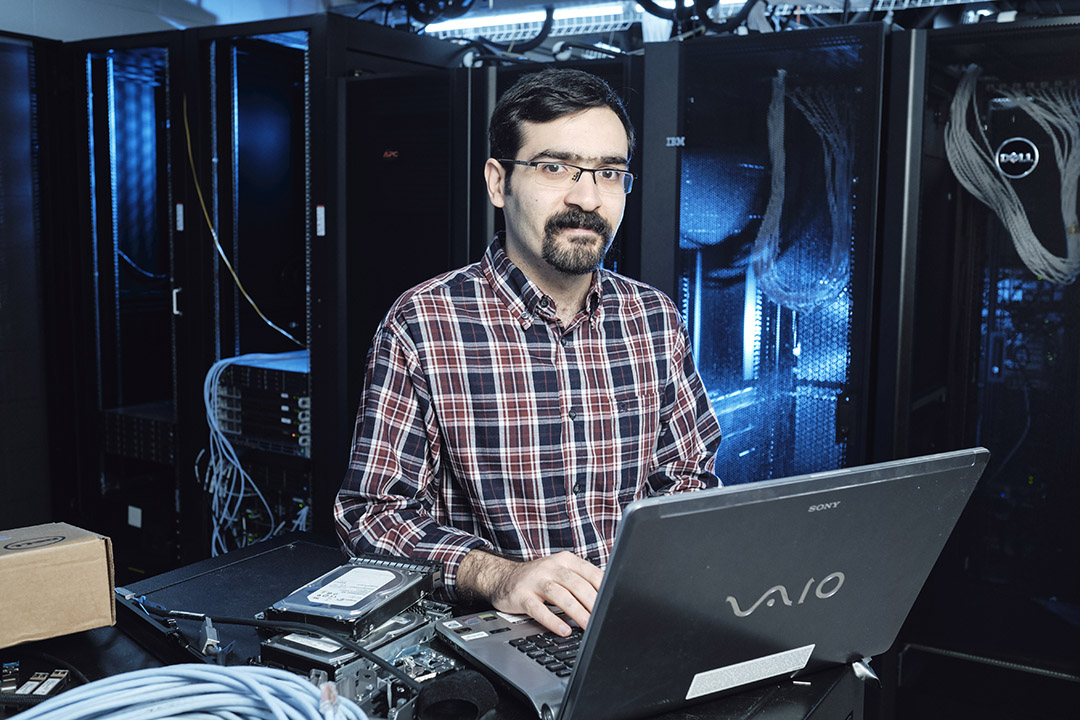 USask researchers' virtual simulations could help companies save time and tens of thousands of dollars for large-scale testing.
Making your donation to support students before Dec. 31 has an added incentive this year—a chance to win a limited edition scarf when you play our holiday bingo!
University of Saskatchewan (USask) environmental scientist Dr. Colin Laroque (PhD) stresses hands-on learning in providing his undergraduate students with high-quality, innovative research experiences—an approach that has earned him wide recognition, including an international mentorship award.
The Canadian Dental Association (CDA) and the Association of Canadian Faculties of Dentistry have awarded the University of Saskatchewan (USask) College of Dentistry a research grant with significant potential for dental schools across Canada.
Establishing a safe and welcoming environment plays a significant part in providing health care.
For Rosario Barba, being welcomed to Canada in 2016 was truly a life-changing experience for the University of Saskatchewan (USask) student.
Born in Nunavut, 300 kilometres from the Arctic Circle, Robert Comeau never dreamed of going to law school one day, never mind having the opportunity right in his own community.