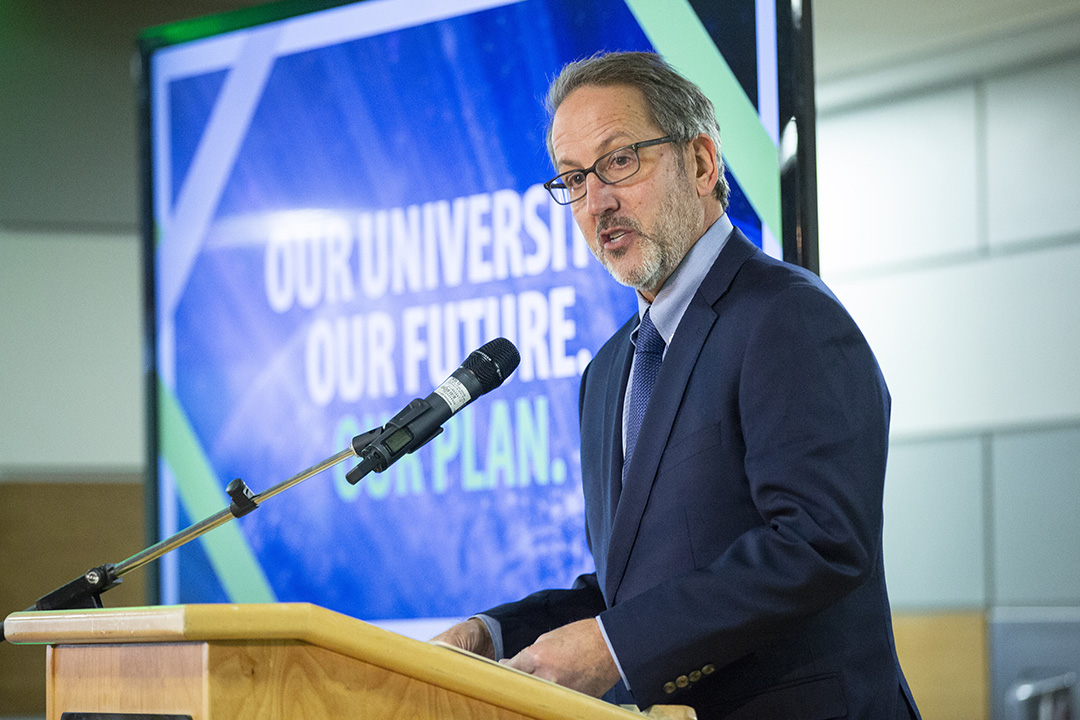 Whether it is at the White House or the United Nations, in the community or in the classroom, Dr. Jay Famiglietti (PhD) is committed to communicating the science of discovery.
For many students, studying for exams before the holidays can lead to stress and anxiety. It doesn't have to be that way.
USask engineering dean Suzanne Kresta helped spearhead a project to honour École Polytechnique victims and highlight what women have achieved as engineers in the 30 years since the shooting
Eating a krill-only diet has made one variety of Antarctic penguin especially susceptible to the impacts of climate change, according to new research involving the University of Saskatchewan (USask) which sheds new light on why some penguins are winners and others losers in their rapidly changing ecosystem.
Not many research projects involve a kitchen, but that's what University of Saskatchewan graduate student Yue He has been using to help develop a better egg replacement for making foods such as mayonnaise.
University of Saskatchewan Huskies football star Nelson Lokombo has been named the defensive player of the year in the country.
A member of the University of Saskatchewan (USask) community has received one of the country's highest civilian honours by being appointed to the Order of Canada.