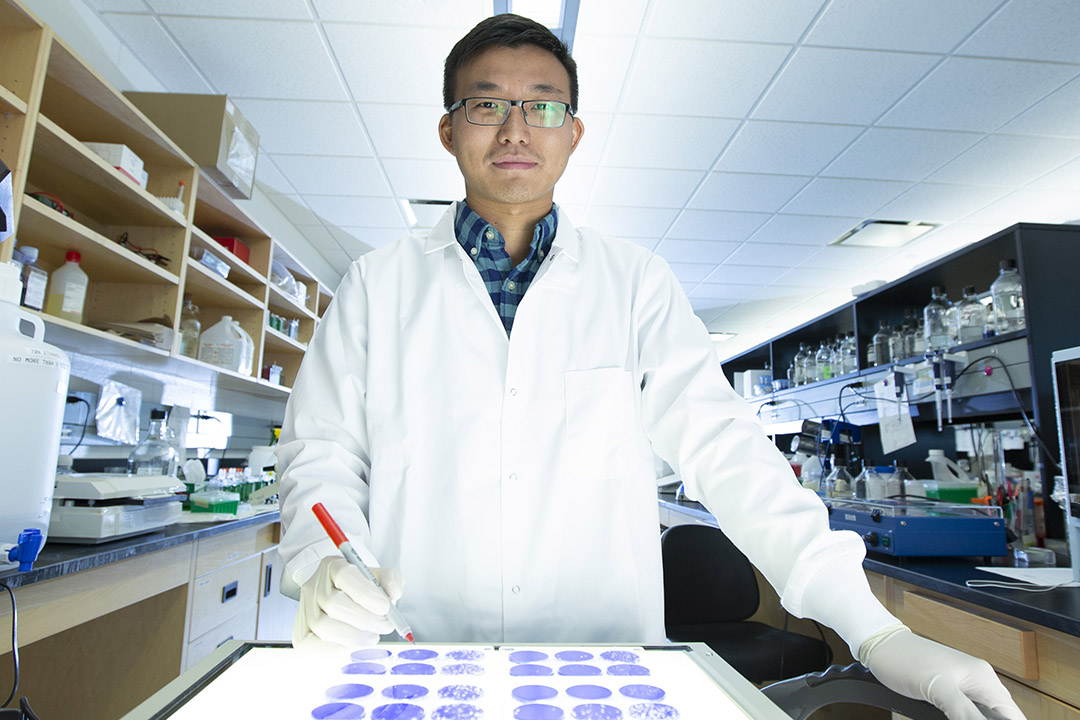 University of Saskatchewan researchers have found a unique "sensor" mechanism inside cells that enables the immune system to recognize influenza, a finding that may lead to improved vaccines in the future.
Shaylyn Kress is looking at language as part of her work in the Cognitive Neuroscience Lab at the University of Saskatchewan.
Agriculture is rated among the most dangerous industries by the International Labour Organization, and not just for adults.
University of Saskatchewan researchers Irena Creed and Tim Kelly have been awarded a total of $1.2 million by the Natural Sciences and Engineering Council of Canada (NSERC) for two research projects that can improve the prairie environmental landscape and transform breast cancer screening technology.
Huskie Athletics is pleased to announce the hiring of Nathan Bennett as the new head coach of the University of Saskatchewan's men's volleyball program.
Two years ago, the federal government dramatically changed the health-care landscape by providing patients with the right to choose medical assistance in dying.
Every week, thousands of people put the university's recreation and fitness facilities to use, taking part in a plethora of programs from personal training and children's activity camps, to swimming, dance and yoga classes.