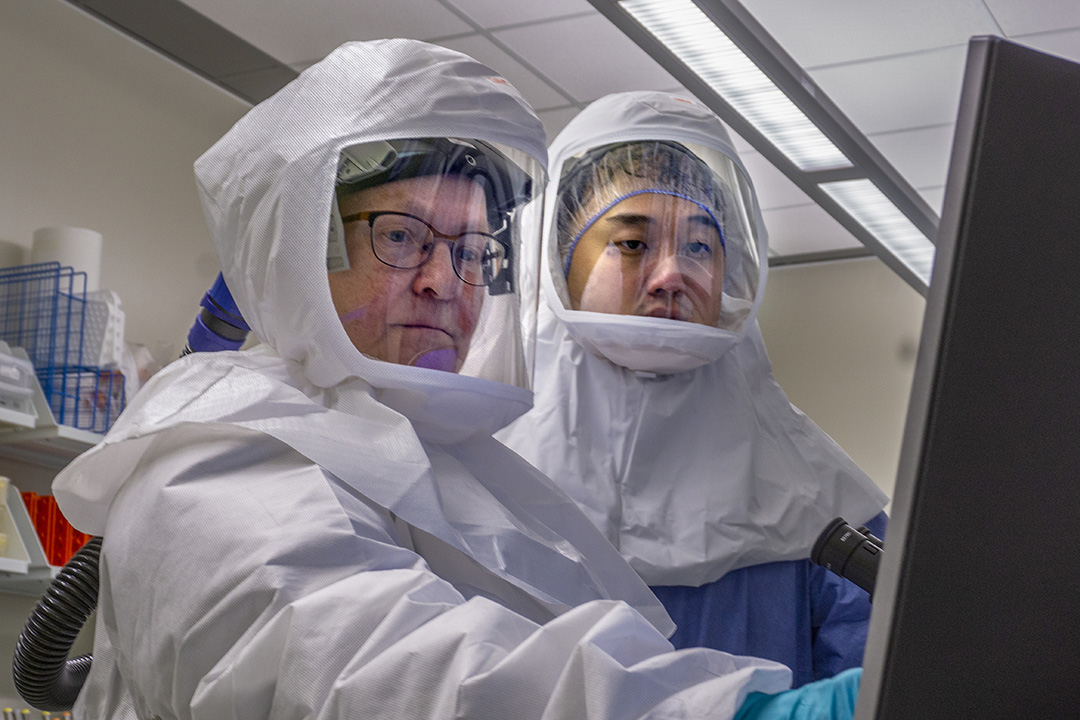 Today the Government of Saskatchewan committed $15 million to support the University of Saskatchewan's (USask) Vaccine and Infectious Disease Organization's (VIDO) position as a Centre for Pandemic Research.
One of Canada's premier public policy organizations has again called on Dr. Jawahar (Jay) Kalra (MD) of the University of Saskatchewan (USask) to serve on its board of directors.
Two Canadian powerhouses in infectious disease research have joined forces in the fight against COVID–19, leading Canada's response and preparedness for future pandemics.
Master of Public Administration (MPA) and Master of Public Policy (MPP) students in the Johnson Shoyama Graduate School of Public Policy (JSGS), at the University of Regina and University of Saskatchewan, placed third at the 2021 National Public Administration Case Competition, held virtually this past Saturday, February 20.
The Co-operative Retailing System (CRS) Chair in Co-operative Governance at the University of Saskatchewan (USask) will receive $300,000 over five years from Federated Co-operatives Limited (FCL), on behalf of the CRS in Western Canada.
A University of Saskatchewan (USask) team led by kinesiology professor Saija Kontulainen has been awarded $200,000 by the Canadian Institutes of Health Research (CIHR) to research whether aerobic and resistance exercises can prevent bone loss associated with fat accumulation in muscles and bone marrow due to inactivity.
University of Saskatchewan (USask) alumna Lori Blondeau has been named one of the winners of the prestigious Governor General's Award in Visual and Media Arts.