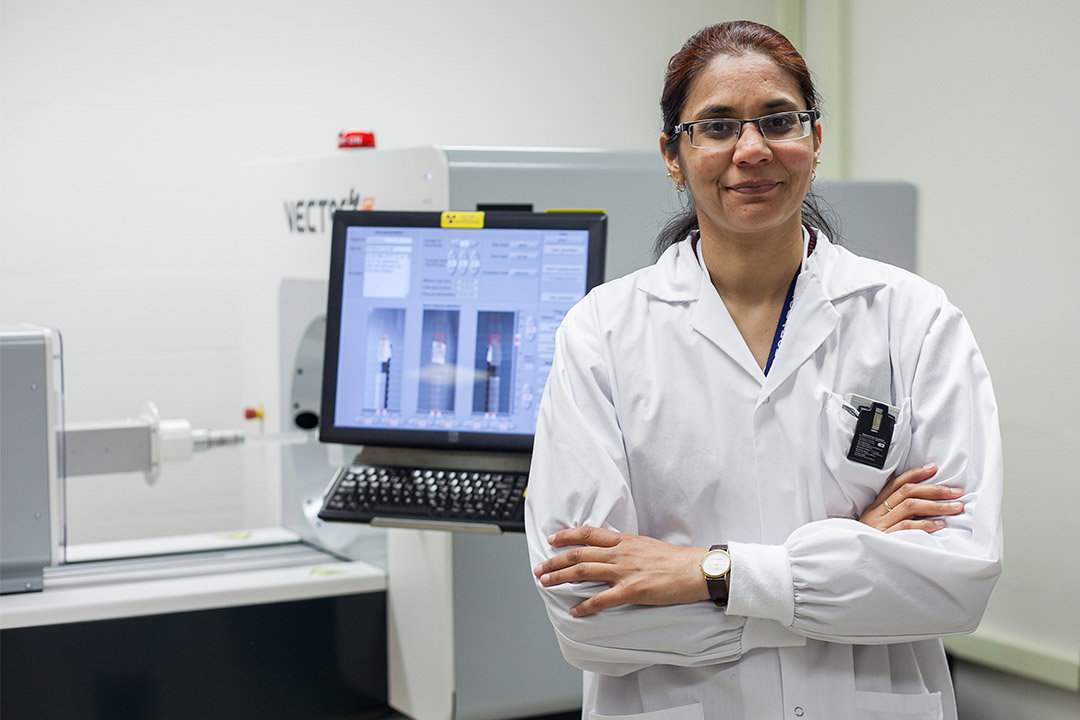 The eyes may be the window to the soul, but for Gurpreet Aulakh, the lungs are the window to disease.
A small art installation located at the top of the Arts Building ramp is generating a lot of interest, discussion and questions from viewers and passersby.
The African Students' Association (ASA) is celebrating Black History Month by spotlighting the ever-increasing diversity of the campus community.
University of Saskatchewan graduate students Getenesh Berhanu Teshome, Udoka Okpalauwaekwe and Carolyn Gaspar are the winners of a poster competition held in conjunction with the Feb. 7th People Around the World "PAW" conference.
The city of Cape Town, South Africa is under extreme water rationing and heading towards complete depletion of its municipal water supply.
As a world-leading agricultural research university, the University of Saskatchewan (U of S) will be a pivotal partner in Canada's agricultural supercluster—Protein Industries Canada—announced today in Ottawa by Innovation, Science, and Economic Development Minister Navdeep Bains as one of five national superclusters awarded a total of $950 million.
University of Saskatchewan researchers Bunyamin Tar'an and Donna Lindsay at the Crop Development Centre (CDC) are part of an international project that will increase the genetic diversity of chickpea crops by providing plant breeders around the world with access to thousands of seed progeny from wild plants.