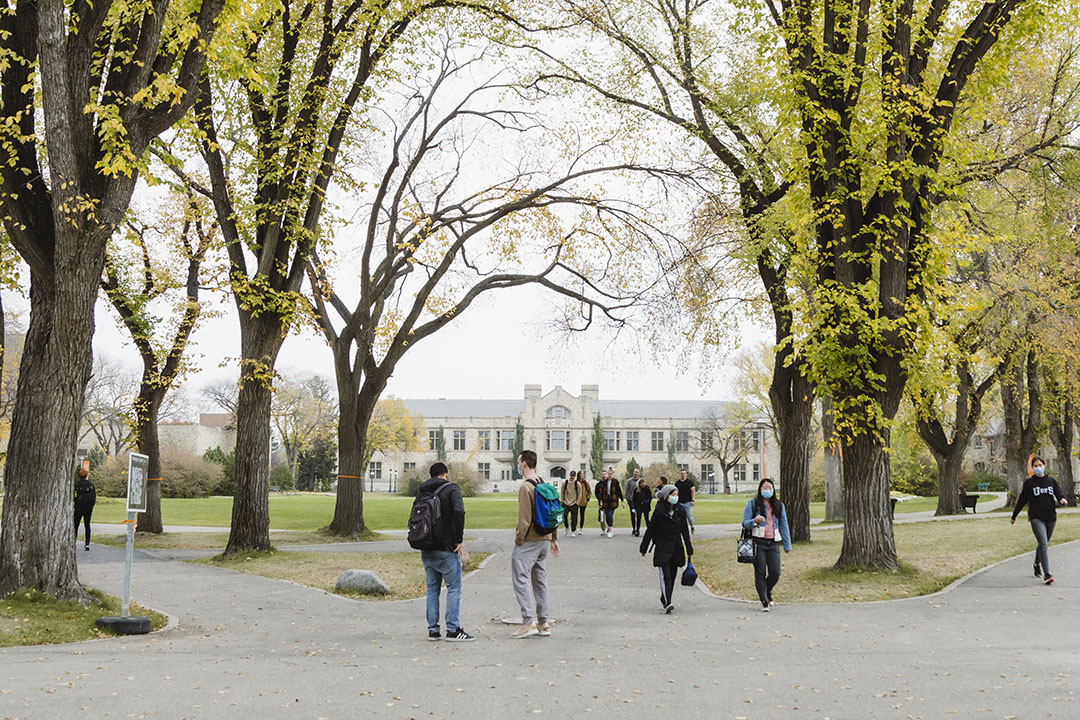 The University of Saskatchewan (USask) tied for 58th place in the 2022 Times Higher Education (THE) University Impact overall rankings, which measured the success of more than 1,400 universities around the world in advancing the United Nations' Sustainable Development Goals (SDGs).
Violinist Drusilla Waltz is the recipient of the Arthur Collingwood Prize in Music
Studying abroad was impossible during the pandemic, but University of Saskatchewan (USask) music professor Dr. Veronique Mathieu (DMus) and political studies lecturer Dr. Martin Gaal (PhD) successfully brought the world to their students through Collaborative Online International Learning (COIL) projects, which involve teaching partnerships with universities abroad.
Samantha Morrice's thesis research focused on the importance of wetlands as habitat for native bees and their importance as crop pollinators.
Sandhya Chandran, a PhD student at the University of Saskatchewan's (USask) College of Engineering, has been awarded this year's $20,000 Queen Elizabeth II Scholarship by the Government of Saskatchewan.
Canada's only national dental therapy educational program will have a fall 2023 start
University of Saskatchewan wildlife ecologist Dr. Philip McLoughlin's (PhD) research team has been awarded $1.87 million by a federal granting agency for an interdisciplinary project to study complex environmental changes occurring in Western Canada's Boreal Plains and help mitigate the consequences.