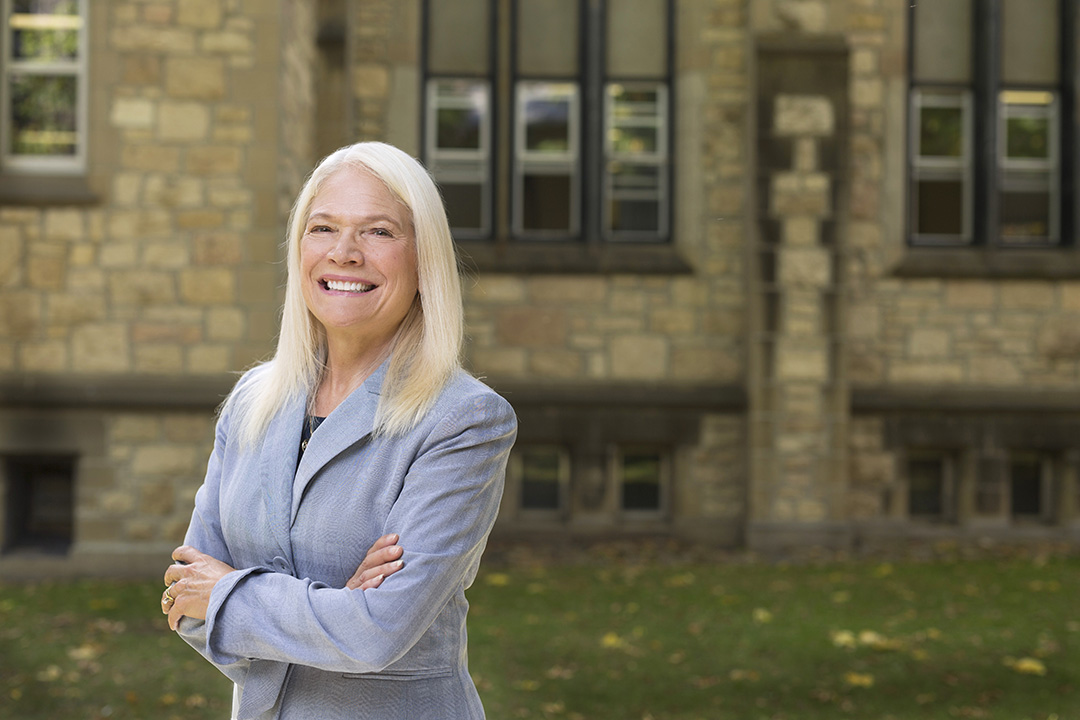 With the updated Mission, Vision and Values statement establishing its path, along with the framework from the existing three integrated plans, the new university plan began to take shape in 2016.
It is an innovative and inspirational document designed to shape the future of the University of Saskatchewan over the next seven years.
Must governments in Canada consult with Indigenous communities prior to adopting legislation that could affect their rights?
University of Saskatchewan research team is a step closer to finding a cause of the nerve cell death experienced by people with multiple sclerosis (MS), a discovery that could lead to better treatments for this permanent and debilitating disease.
The University of Saskatchewan's Fall Convocation will be held on Saturday, Oct. 27 at TCU Place, with ceremonies scheduled for 9 am and 2 pm. In addition to the degrees received by students, the following awards and honorary degrees will be announced:
Alumnus Merlis Belsher said he is humbled to be a part of the university's "thoughtful and brilliant" effort to bridge the needs of the Huskies, minor hockey players, and the Saskatoon community in the new sports facility on Preston Avenue.
"The bravest are surely those who have the clearest vision of what is before them, glory and danger alike, and yet notwithstanding, go out to meet it." – Thucydides