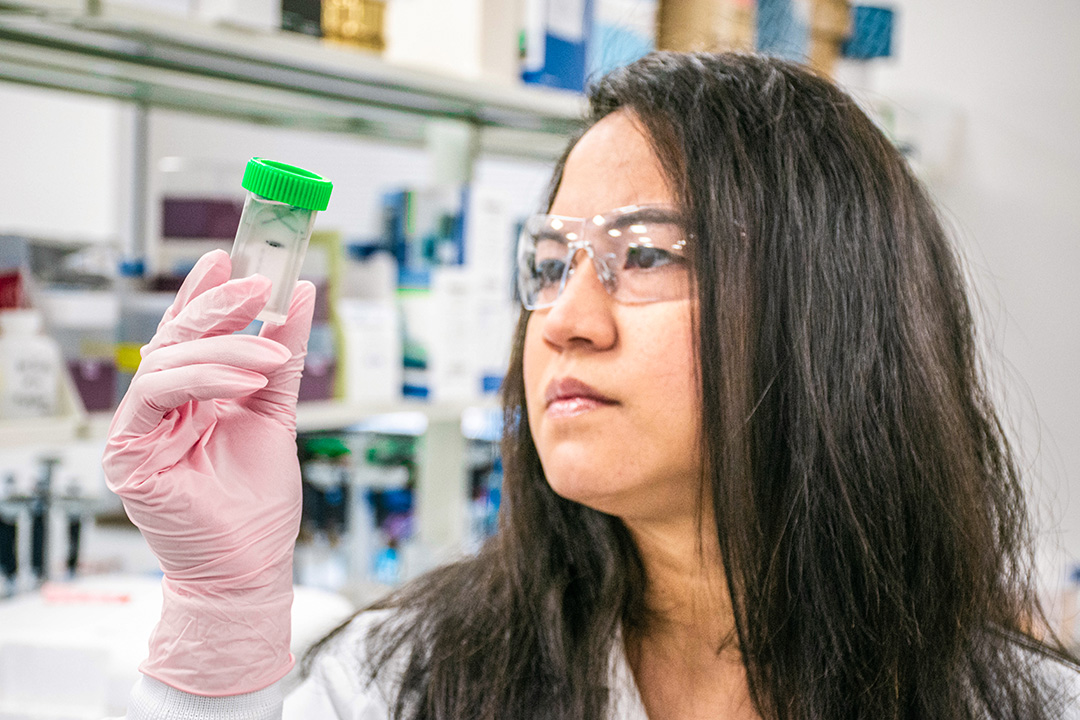 World Food Day on October 16 is traditionally a time to shine the spotlight on global hunger and poverty and inspire innovative solutions for world change.
Students and faculty members at the University of Saskatchewan (USask) are raising awareness of the benefits of collaborative interdisciplinary research by highlighting how synchrotron science can provide new information about historical and cultural artifacts.
Since the first cases of COVID-19 were announced in the province, members of the USask community have come together to support one another in these uncertain times.
A University of Saskatchewan (USask) researcher wants to speak with anyone who has stories about a historic mining strike that started 62 years ago in Ontario and affected thousands of Canadian workers and community members.
In a first-of-its-kind Canadian study, University of Saskatchewan (USask) researcher Heather Foulds will assess the physical, mental, cultural, and social benefits that result from performing traditional Métis social dances—something she says can narrow the health gap between Métis and non-Indigenous people.
A group of 13 graduate students from the Western College of Veterinary Medicine (WCVM) will be part of the University of Saskatchewan's Fall Convocation celebrations in November 2020.
In recognition of her career as a University of Saskatchewan (USask) professor and her work in medical research, Dr. Pamela Downe (PhD) was named the winner in the Research and Technology category during the 2020 YWCA Saskatoon Women of Distinction Awards.