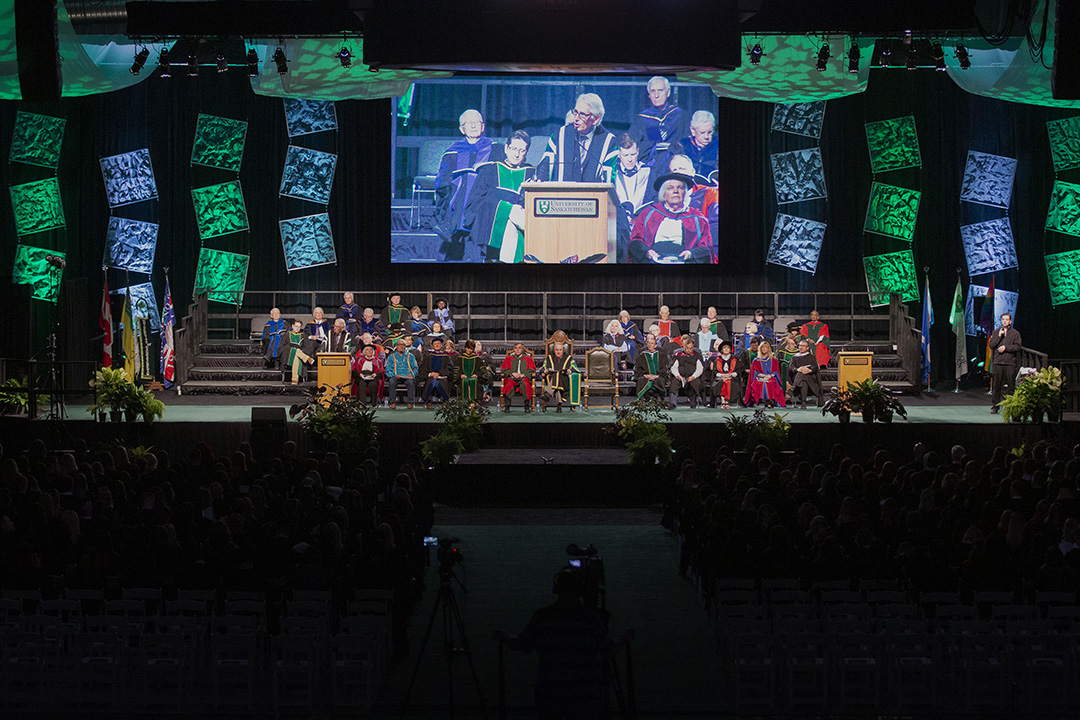 More than 900 degrees, diplomas and certificates will be awarded to University of Saskatchewan (USask) students at the annual Fall Convocation ceremonies on Wednesday, Nov. 13 at Merlis Belsher Place.
The University of Saskatchewan Huskies football team heads to Calgary for Saturday's Hardy Cup final after winning five of the seven major awards in the Canada West conference announced Thursday.
If you've ever been faced with the choice between sleep or study, you might be better off hitting the hay instead of hitting the books.
Whether it is at the White House or the United Nations, in the community or in the classroom, Dr. Jay Famiglietti (PhD) is committed to communicating the science of discovery.
Seventy-seven years ago, in the icy waters of the North Atlantic, Dr. Margaret Brooke (PhD) survived a terrifying torpedo attack by a German submarine in the middle of the night.
From the honour roll to acting roles, Katelyn Wiersma has switched gears from academics to auditions.
Jamie LaFleur's road to convocation has featured a few stops and starts and twists and turns, but most importantly, a long list of life-changing experiences.