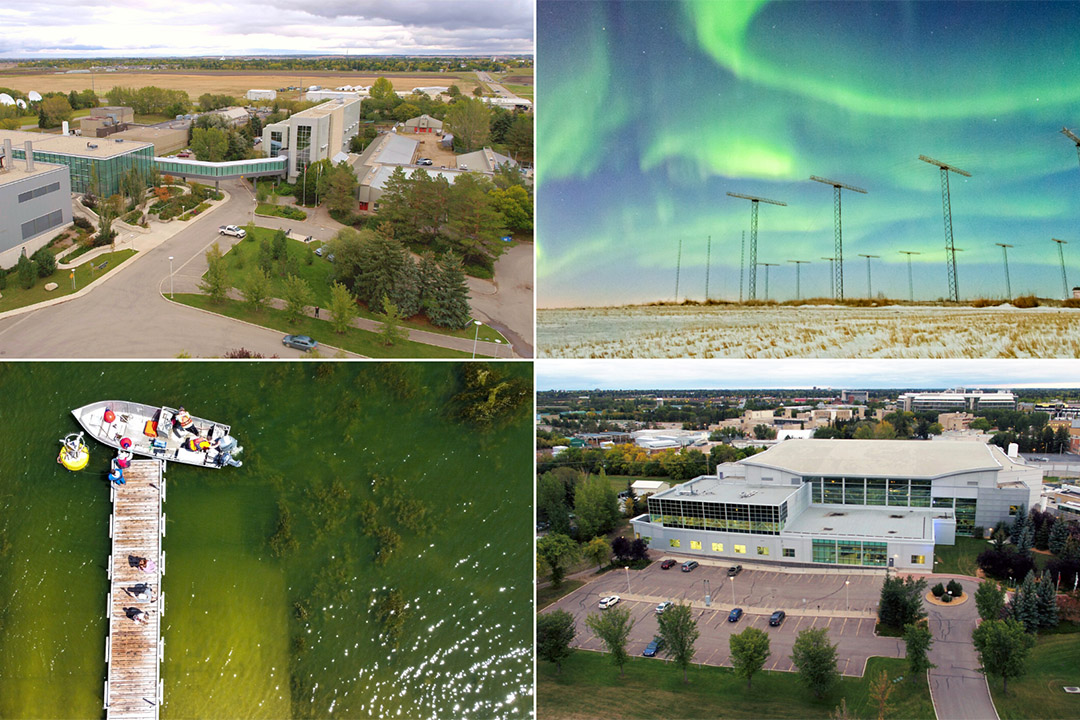 Four flagship research centres at the University of Saskatchewan (USask) uniquely equipped to keep Canada at the forefront internationally in vaccine development, imaging science, sustainable water management and monitoring space weather have been awarded nearly $170 million.
The University of Saskatchewan's (USask) Vaccine and Infectious Disease Organization (VIDO) has completed the construction of its Vaccine Development Centre (VDC), strengthening and expanding Canada's domestic biomanufacturing capacity.
A research team at the University of Saskatchewan (USask) has been awarded a national grant to study genetically modified fish to gain a better understanding of how a human heart beats.
The history of the Crop Development Centre (CDC) at the University of Saskatchewan is a celebration of plant breeding and how new varieties indelibly changed agriculture in Saskatchewan, and around the world. It is also the story of individuals connected through teaching, learning and mentorship. The experience of Dr. Bob Baker, Dr. Pierre Hucl and Dr. Curtis Pozniak is but one example of the best students and mentors creating the best next generation, not unlike plant breeding itself.
Three interdisciplinary health and agriculture projects led by University of Saskatchewan (USask) researchers have been awarded $250,000 each under a federal program that aims to foster innovative high-risk research with the potential to yield significant and impactful results.
Pewaseskwan Indigenous Wellness Research Group (pewaseskwan) at the University of Saskatchewan (USask) has partnered with The Key First Nation and the Yorkton Tribal Council to support research on heart disease and spinal-bulbar muscular atrophy (SBMA), also known as Kennedy's Disease.
Dr. Victoria Stinson (PhD'22) will conduct field work and host tours in Pukaskwa National Park through a new Canadian Federation of Earth Sciences program