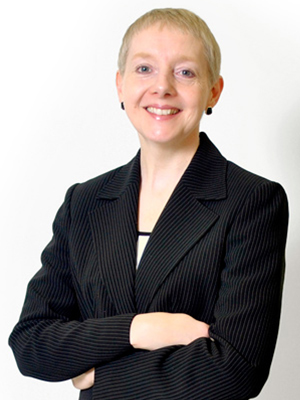 That is something Carla Guedo, owner of the Medicine Shoppe Pharmacy in Place Riel, learned when she commissioned a team of bright young business students to draft a marketing plan for her.

"Because we're a small, independent pharmacy, I'm the one who makes the marketing decisions—but I don't have a background in marketing," said Guedo. "So the students were a fantastic resource for us to be able to use. They gave us really great work and really great ideas to use."

Specifically, the students were a part of professor Barb Phillips' Integrative Marketing Communications class, a fourth-year course in the Edwards School of Business. Student groups work collaboratively on marketing and advertising plans for a client Phillips chooses— typically a small business or not-for-profit in the community. The students present their thorough plans to the client, who picks the best one—that is, the one the client feels represents their business the best. The plan is then adopted and executed by the client's business, giving students a taste of the marketing world before they have their degrees in hand.

The project is a staple of Phillips' class, and one she has been doing for 20 years, with past clients including the Saskatoon Symphony Orchestra, Tourism Saskatoon and Wanuskewin Heritage Park.

"It's really exciting for the students," said Phillips, who is also the Rawlco Scholar in Advertising. "Plus it's super-helpful for the small business or not-for-profit."

With all that in mind, Guedo approached Phillips about the project last fall, providing her with an overview of the business to "really understand what we were looking for," she said. Phillips then relayed this information to her students, who presented their ideas to Guedo in December.

While the pharmacy is certainly open to the public, "it's mostly students who use it," said Guedo. She is given some resources for local marketing and advertising, as well as pre-made branded materials, but these pieces are typically targeted towards seniors—not a common demographic on a university campus.

To offset this, Guedo and Phillips chose a plan that targeted female students. The team provided statistics showing that young women are more frequent users of health-care services and have more prescriptions, something Guedo has definitely seen working at the pharmacy. "They're the majority of the pharmacy users, just by nature of the demographic that we serve."

To catch the eye of that elusive target audience, the plan included advertisements that "look like glossy fashion ads," said Phillips. Rather than hiring models, the group chose to use students in the ads—addressing common health concerns such as headaches, cold sores and chapped lips—something else that really appealed to Guedo.

"It's a little more reflective of what students on campus look like," she said. "We were really excited about having that type of campaign."

The ads also contain the tagline "On Campus, Just Like You," which serves as a gentle reminder that there is a pharmacy within reach.

In the coming months, Guedo will work with an external media firm to execute the student plan and finalize the locations and placements for the targeted ads. She remains impressed with the work the students did and the input they provided.

"We weren't really sure, when we began, what our expectations were when working with student groups," she said. "But they were really professional."

From Phillips' point of view, a project such as this is an experiential learning opportunity that prepares students for a career in marketing. The kinds of issues they encounter, she explained, such as deciding where to advertise and how much to budget, "are really good because they're real. And when they graduate, they will be doing those same things. It's a real-world problem they're solving."